Guest Patient Blog: Jim Bonk 30 Days After Heart Valve Surgery
By Adam Pick on December 10, 2007
I will be the first to tell you that I never expected this website would grow so quickly. Over the past year, I have met so many wonderful patients, caregivers, doctors and nurses from around the world.
It turns out that we all have several things in common… But, we have come together to share, to learn and to help each other through heart valve surgery.
Several times a week, I receive emails from patients that have read my book and are now in recovery. Their stories are inspiring and touching. Recently, I met Jim Bonk, a certified public accountant from San Diego, California who had aortic valve and root replacement. Jim's latest email to me provided a special glimpse into patient-life 30 days after aortic valve and root replacement.

I thought you might like to hear Jim's thoughts. So, with Jim's permission, I have posted his comments in our first-ever "Guest Patient Blog". (You can see a picture above of Jim and his wife of twenty-one years, Jeanne.)
Email From Jim Bonk
Adam –
What a good feeling to be alive! I am doing okay so far. This is absolutely no fun but others have endured other ills much more than me. Mine could be fixed and I am thankful for that. It has now been 30 days since surgery and I am slowly getting better and stronger.
There are a few minor things but the major items are behind me. I am tired after heart surgery and my heartbeat is adjusting to the increased oxygen so it beats to its own drummer, speeding up and slowing down at will. It is worst when it wakes me up in the middle of the night and all I hear is the clicking in double time. I am told by the surgeon and cardiologist that this not unusual and should even out in about 3 months.
I nap about 3 hours during the day. Taking a shower and shaving is a major event. I was just cleared to drive following my heart surgery. I still have to have blood tests every other day for the blood thinners (used to be everyday). My arm looks like a Heroin addict right now between the bruising (the blood thinner makes me bruise easier) and needle marks. I have had no blood thinner issues so far and my dosage has been consistent. I was told by the doctors that it was really not that big of a deal anymore; that's why I decided on the artificial valve. Plus, I am told that my artificial valve and the replacement of the aortic root is all one unit so there is one less splice for the surgeon to deal with. Like everything else, doctors all have their own opinion on this issue.
I have a little pain from the main vertical incision (closed) when I move different ways and both of the smaller lung drain horizontal incisions are slowly closing. When I get up, I usually also get light headed for a about 15 seconds. Overall, I would say the recovery is a much slower process than I had hoped for but it is getting better each week; I am certainly not complaining. I have family and friends that are all very helpful in keeping me cheered up.
I hope to start the cardiac rehab process for my surgery next week or the week after that depending on the insurance timing. It is hard to walk very far right now – much worse than before the surgery but I am told that will change over time. It will be nice for a professional to guide me on the physical recovery so that I do not stop short of my limits.
I am yet to feel any of the marvelous effects of a 100% healthy heart but optimistic about each coming day.
Thank you for asking and supporting me on this recovery!
Jim
THANKS AGAIN FOR SHARING JIM!!!!!
By the way, if you would like to share your story, please email me or leave a comment below.
Keep on tickin!
Adam
Adam's Newest Blogs
Adam's Newest Posts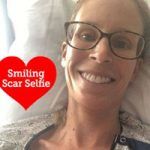 Sara Educates & Inspires 38,443 People About Heart Valve Surgery! Learn More.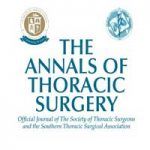 New Study: Heart Surgery Not Linked to Memory Decline Learn More.