Will Heart Valve Manufacturers Consolidate And Gobble Up Each Other?
By Adam Pick on November 27, 2007
Are you seeing what I'm seeing in the world of heart valve manufacturers?
I could be wrong, but it seems like a new wave of corporate consolidation is upon us. During the past few months, several corporate transactions have been announced involving many leading (Edwards) and start-up (AorTx) heart valve manufacturing providers.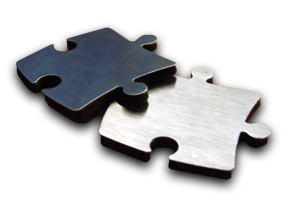 Some of the most recent deals include:
Edward Lifesciences' purchase of the Cardiovation product line from Ethicon.
Hansen's acquisition of AorTx.
It appears that minimally invasive, heart valve repair and heart valve replacement technologies are very hot in heart valve manufacturing right now.
My gut tells me the market potential to use such platforms for higher-risk patients could dramatically increase the number of heart valve surgeries performed each year – both the number of annual mitral valve surgeries and the number of aortic valve surgeries performed each year (in particular).
Comments on the Edwards deal
"CardioVations' unique products and procedural approach allow surgeons to do minimally invasive mitral valve repair and replacement and give our surgical partners new avenues to optimize patient outcomes," said Anita Bessler, Edwards' corporate vice president, heart valve and cardiac surgery systems. "This technology also complements Edwards' innovative aortic valve replacement technology for minimally invasive procedures and extends Edwards' leadership in valve replacement and repair."
Comments on the Hansen deal
Hansen announced its agreement to acquire AorTx. AorTx is an early stage developer of "percutaneous" or catheter-based valve technology. This acquisition will allow Hansen Medical to leverage its Sensei Robotic Catheter system, which is currently marketed for electrophysiology procedures, into the rapidly developing market for percutaneous heart valve therapy. conditions. The financial terms of the acquisition include a closing payment of $5 million in Hansen Medical common stock and $5 million in cash.
Future mergers and acquisitions are going to be interesting to watch. I imagine, like most industries, the consolidation will continue. In the end, M&A / consolidation can be very beneficial for both patients and heart valve manufacturers – in terms of operating costs, research and development expense, customer service, etc.
Keep on tickin!
Adam
Adam's Newest Blogs
Adam's Newest Posts