Best Piece Of Advice… Watch Out For That First Sneeze!!!
By Adam Pick on November 17, 2007
One of the most common questions I receive is, "What is the best piece of advice for heart valve surgery patients preparing for their recovery from heart valve replacement or heart valve repair?"
It's a great question. Unfortunately, there is no one distinct answer. I think that is the reason I wrote my book. There are lots and lots of pieces of advice that patients and their caregivers should know. In fact, I even have a new chapter in the revised edition of the book titled, "The Best Piece Of Advice", to help answer that question.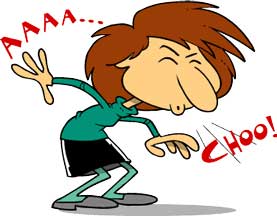 I was so curious to know how other patients would answer that question, I included it in the recent Heart Valve Surgery Patient Survey. Needless to say there are some very interesting "pieces of advice" that other patients provided in the study.
That said, here is one piece of advice to consider… WATCH OUT FOR THAT FIRST SNEEZE AFTER HEART SURGERY!!!
Yep. A sneeze… Here's why!!!
If you want me to, I could share lots of advice about cardiac depression, pain medication issues, mismanaged expectations, poor doctor / surgeon communication, etc. However, that stuff is all too heavy. To learn more, click here.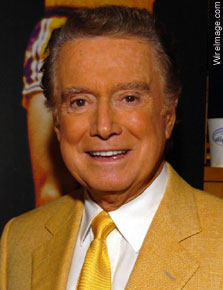 Instead, I'll echo with what Regis Philbin had to say about the early recovery from heart surgery, "That first sneeze can be a bitch!"
I'll never forget my first sneeze. I was sitting at my desk two weeks post-operation. My nose started to have that twinkling, itchy sensation. The next thing I knew my lungs pulsed, expanded and then released an explosion through my nose as my face contracted. My broken sternum, along with its sternal wires were agitated, and the pain that followed was… Not fun.
Now, I'm twenty-two months after surgery…
Guess what?
No more broken sternum! No more pain from sneezing!
Keep on tickin!
Adam

Kevin says

on November 25th, 2007 at 9:06 pm
Would love to see feedback from valve patients who are or have recovered from the "keyhole" surgical method to repairing the mitral valve.


John Micsak says

on January 3rd, 2012 at 2:24 pm
I have had some pain from laughing, coughing, etc. but the first SNEEZE is incredibly scary and painful. I am in my 4th week now from aortic valve replacement (yes with the cracked sternum) and yesterday I thought I would allow another sneeze to happen, yikes still not good still very painful. It also gets your mind ruminating that's something is wrong. I finally see my cardiologist tomorrow a month after my surgery to get checked out. I am assuming that all is well, but I also experience a lot of dizziness, I am thinking from the 7 meds I am still on. Hopefully this will get cleared up tomorrow.
Thanks John cow valve Micsak.


Bill says

on September 29th, 2012 at 2:45 pm
Is there any medicine that is safe to take after heart surgery for sneezing due to allergies?


ginny s. says

on December 2nd, 2013 at 8:32 pm
I had my surgury a week and a half ago and i just sneezed for the first time.I hadn't read anything about sneezing until now after I did.it is worse then coughing.I didn't get my staples out yet until this week comming .holy cow I should have been warned.
Anything else I should know?I am 82 and did great so far,sure hope I continue. Thanks for any help you can share.


Pkf says

on January 28th, 2015 at 11:00 pm
I am now 6 weeks out and little to no pain but… The sneezing still floors me! Would love to know how much longer that part will go on… I used to love the release of a great sneeze… :).


Gloria says

on February 4th, 2015 at 4:39 pm
Gloria, I had my surgery 8 weeks ago the SNEEZE is still horrible! The pain is unreal! Is this sneezing a side effect of the valve surgery??


Betty Sullivan Sorge says

on September 18th, 2017 at 12:10 pm
So glad to have found your site!!! I am Now Day #18 post op and the COUGHING (sinus drip allergy) is still soooo unpleasant. Using Salon Pas pads, but not as good as the xylocaine pads used in hosp. Also taking OTC Tylenol and Ibuprofen. Helps alittle to splint with pillow.


Jason Bomberg says

on September 29th, 2017 at 2:55 am
A great way to protect and splint your sternum postop is to use a vest or binder. There are some that even give constant passive support so you don't have to do anything most of the time but still have handles to grab for extra support.


Arun Ramakrishnan says

on January 21st, 2019 at 11:09 pm
Coughing was bad at the start but the nurse used to urge me to cough gently to help clear the throat if needed. Sneezing hurts a lot less than before, it's been a month since surgery (aortic valve replacement and aorta graft). I find that while sneezing it's better to keep my mouth open. I guess that reduces the pressure internally and it hurts a LOT less that way.
I don't think the heart surgery specifically is related to the pain, it's mainly because of the sternotomy and the sternum healing.

Adam's Newest Blogs
Adam's Newest Posts