Help! Where Is My Tricuspid Heart Valve?
By Adam Pick on October 26, 2007
The email reads, "Adam – I was just diagnosed with severe tricuspid regurgitation. I feel stupid asking this but where exactly is my tricuspid valve in my heart. The doctor showed me a fake, plastic heart but I can't remember right now. Please help!"
Don't worry. I totally understand. Honestly, when I was diagnosed with severe aortic stenosis and regurgitation I was so shocked I don't remember much of what my cardiologist told me besides, "You need open heart surgery!" That's a tough one to forget.
Anyways, here is a human heart diagram that shows the various valves of the heart – aortic, pulmonary, mitral and the tricuspid.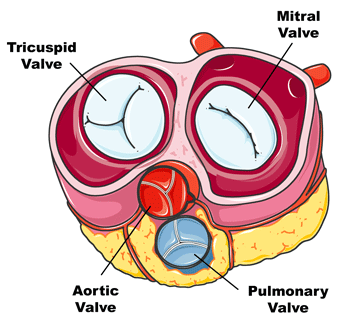 I hope this helps you better understand where your tricuspid heart valve is.
Keep on tickin!
Adam
Adam's Newest Blogs
Adam's Newest Posts