Dr. Hiroo Takayama
,

Heart Valve Surgeon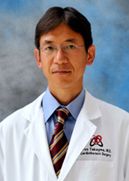 Hello! My name is Dr. Hiroo Takayama and I am a cardiac surgeon having graduated from University of Tokyo in 1996. To date, I have performed approximately 1,000 cardiac surgeries, of which 500 involved heart valve procedures. I regularly perform surgery at NewYork-Presbyterian/Columbia University Medical Center. Read more...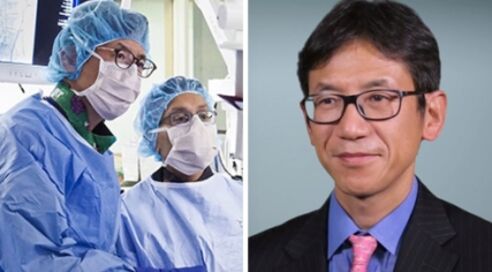 23 Patient Reviews for Dr. Takayama
"I am very satisfied. The surgery was a great success and even the sutures were neatly done! Dr. Takayama is a top professional and I would recommend him wholeheartedly."
-- Alex P., Aortic Valve, Valve Repair, Valve Replacement, 09/13/2016

"Doctor Takayama took the time to answer any and all questions both before and after surgery. He explained what was to be done during the surgery which gave me a warm feeling. He was warm and caring both to me and my wife before and after surgery. We need more doctors like him. Surgery results were excellent."
-- Allen Galloway, Aortic Valve, Valve Replacement, 02/08/2016

> See 21 more patient testimonials
My Specialities & Interests
Specific to heart valve surgery, you should know that I have several specialties including:
Aortic Surgery
Surgery for Heart Failure
Surgery for Obstructive Hypertrophic Cardiomyopathy
In addition, I have research and clinical interests specific to:
Valve-sparing Aortic Root Surgery
Aortic Valve Repair and Mitral Valve Repair
Heart Failure Surgery, Ventricular Support and Cardiac Transplantation

Education, Training & Certificates
Dr. Hiroo Takayama, heart surgeon, graduated from University of Tokyo in 1996.
Under the direction of Dr. Hiroo Takayama, the Aortic Surgery Program at NewYork-Presbyterian Hospital/Columbia University Medical Center (NYPH/Columbia) includes a multidisciplinary group of doctors dedicated to the medical and surgical management of complex aortic disease.
Dr. Takayama offers expertise in all types of acute and chronic aortic problems including: * Aortic root reconstruction * Valve-sparing aortic root replacement * Aortic valve repair * Thoracic aortic aneurysms * Aortic dissection * Mechanical and biological valve conduits * Minimally invasive methods of aneurysm repair
At NYPH/Columbia's Aortic Surgery Program, we offer cutting-edge surgical care for both elective and emergency aortic procedures. We are actively researching the causes of, and new treatment alternatives for, serious aortic disease. We offer long-term follow up care, particularly for patients with residual dissections or connective tissue disorders.

Schedule Appointment with Dr. Takayama
To schedule an appointment with Dr. Takayama, you can:
Call

(866) 306-8582

right now
Request an appointment by clicking here.
The office of Dr. Takayama is located at 177 Fort Washington Avenue, New York, NY 10032.
To get driving directions to this office, please click the map below.
> Click for driving directions to Dr. Takayama's office.