Dr. Patrick McCarthy
,

Heart Valve Surgeon


Hello! My name is Dr. Patrick McCarthy and I am a cardiac surgeon having graduated from Loyola in 1980. To date, I have performed approximately over 10,000 cardiac surgeries, of which over 4,000 involved heart valve procedures. I regularly perform surgery at Northwestern Medicine. Read more...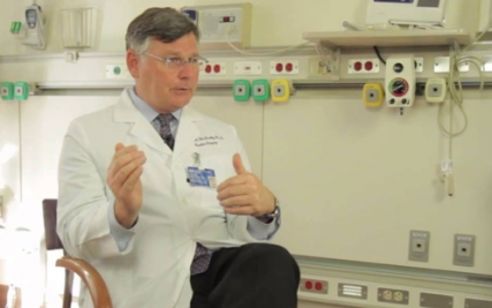 96 Patient Reviews for Dr. McCarthy

"We instantly liked Dr. Patrick McCarthy. My recovery from aortic valve replacement has been excellent!"
-- John DiFazio, Aortic Valve, Valve Replacement, 11/02/2010

"Dr. McCarthy specializes in valve replacement and is a master at what he does. A vascular surgeon at our local hospital told me this surgery would take 5-7 hours. I decided the surgery was too complicated for our local hospital and made an appointment at Northwestern, which is two hours away. It was well worth the trip! Dr. McCarthy and his team are brilliant. Everyone was completely professional and smart. The person who schedules tests called and said, "I see you live quite a distance away, so we'd like to schedule you in the middle of the day so you can avoid traffic." Dr. McCarthy completed my surgery in 2.5 hours...a far cry from what our local hospital quoted. Everyone on the team in the hospital worked well together to get me up on my feet and out of the hospital. I am now one month out from surgery and have been thrilled with my recovery. I cannot recommend Dr. McCarthy highly enough. If a friend or family member were looking for a heart surgeon, I would strongly encourage them to go to Dr. McCarthy."
-- Linda Budzik, Aortic Valve, Valve Replacement, Root Replacement, 06/07/2017

> See 94 more patient testimonials
My Specialities & Interests
Specific to heart valve surgery, you should know that I have several specialties including:
Mitral valve repair & replacement
Aortic valve, bicuspid aortic valve and aneurysm operations
Maze surgery for atrial fibrillation and tricuspid valve surgery
In addition, I have research and clinical interests specific to:
Tricuspid surgery
Mitral repair
Atrial fibrillation treatment with valve surgery

Education, Training & Certificates
Dr. Patrick McCarthy, heart surgeon, graduated from Loyola in 1980.
After medical school, Dr. McCarthy completed a General Surgery Residency at the Mayo Clinic in 1985, a Cardiac Surgery Residency at the Mayo Clinic in 1988, and a Heart Transplant Fellowship at Stanford University Hospital in 1989.
Dr. Patrick McCarthy is board certified in Thoracic Surgery (Cardiothoracic Vascular Surgery) and Thoracic and Cardiac Surgery.

Schedule Appointment with Dr. McCarthy
To schedule an appointment with Dr. McCarthy, you can:
Call

(888) 531-7541

right now
Request an appointment by clicking here.
The office of Dr. McCarthy is located at 675 N St. Clair Street , Chicago, IL 60611.
To get driving directions to this office, please click the map below.
> Click for driving directions to Dr. McCarthy's office.