Patient Research Alert: Is Early Surgery Recommended for Asymptomatic Mitral Regurgitation?
Written By: Adam Pick, Patient Advocate, Author & Website Founder
Medical Expert: Patrick McCarthy, MD, Chief of Cardiac Surgery at Northwestern Medicine
Page last updated: November 29, 2022
One of the most common questions I get from asymptomatic patients who have severe mitral regurgitation is, "I feel fine. I'm not tired. I have no chest pain, no palpitations, and no leg swelling. So, why is my cardiologist and surgeon recommending surgery now?"
To answer this very important question, I just interviewed Dr. Patrick McCarthy, the Chief of Cardiac Surgery at Northwestern Medicine, who recently published a new research paper, "Asymptomatic Degenerative Mitral Regurgitation Repair: Validating Guidelines for Early Intervention". Watch this video to learn the key findings from Dr. McCarthy's research.
Key Learnings from Dr. McCarthy's New Research
In this video interview, Dr. McCarthy shared several important points that I wanted to jot down for patients in our community to consider:
Mitral valve regurgitation is an "insidious" disease that can cause irreversible cardiac damage prior to the onset of symptoms.
If a patient "waits too long" to undergo treatment, the heart can get weaken. As Dr. McCarthy states, "The problem is that sometimes patients can wait too long. While waiting, the heart may get weaker. The heart is working overtime because blood is going back-and-forth. With every heartbeat, the heart enlarges and gets weaker.
The ACC/AHA Guidelines for the Management of Valve Disease suggest that some patients should have surgery even when they do not have symptoms.
The research paper evaluated 500 patients that did not have symptoms and underwent mitral valve repair surgery.
The risk of mitral valve repair surgery at Northwestern Medicine is extremely low.  At 30 days after surgery, patient survival was one hundred percent (100%).
Ten years after mitral valve surgery, no patients (0%) needed a second operation or re-operation.
Mitral valve repair surgery is very durable. After 10 years, only one percent (1%) of patients had more than moderate mitral regurgitation.Dr. McCarthy's research revealed several interesting finding for patients with mitral regurgitation who are not symptomatic.
This new research further validated the ACC/AHA Guidelines for the Management of Valve Disease.
Congratulations to Dr. McCarthy & Northwestern Medicine
Needless to say, the surgical outcomes for asymptomatic mitral regurgitation patients presented in this research is amazing.
I could be wrong…  But, I think these outcomes could be the best 10-year results ever published.
For these reasons, on behalf of our patient community, I'd like to extend a big-time "Congratulations!!!" to Dr. McCarthy and his entire team at Northwestern Medicine.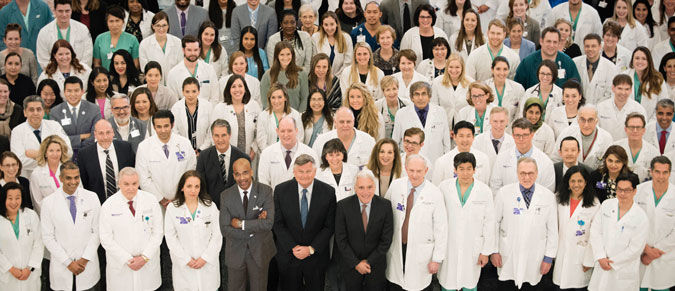 What Does This New Research Mean for Patients?
As COVID-19 continues, some patients are unfortunately delaying surgery which is leading to health emergencies including heart attacks and stroke, according to the American Heart Association.  As we shared in our new post, "Top 5 Facts for Managing Heart Valve Disease Amidst the COVID-19 Pandemic", patients are getting excellent surgical results during the pandemic.
That fact, combined with Dr. McCarthy's new research about early interventions for asymptomatic mitral regurgitation, should encourage patients to consider the advantages of proceeding with heart valve surgery prior to the onset of symptoms.
Related Articles:
Keep on tickin!
Adam
Video Transcript
Adam Pick: Hi, everybody, it's Adam with hearthvalvesurgery.com. This is a very important research alert for patients with mitral valve prolapse who are asymptomatic. I'm thrilled to be joined by Dr. Patrick McCarthy, who is the Chief of Cardiac Surgery at Northwestern Medicine in Chicago, Illinois. Dr. McCarthy, are you there?
Dr. McCarthy: I'm here, Adam, good to talk to you again.
Adam Pick: Dr. McCarthy, you just shared with me some fascinating research from one of your new papers. Can you please help the patients in our community from all over the world learn about the key findings from that new research?
Dr. McCarthy: Sure, Adam. About a month ago, one of our journals published a paper from Northwestern. We were looking at our experience in patients that have mitral valve prolapse that had undergone mitral valve surgery. It was over 1,000 patients that we were recording. Many of them had follow-up out to 10 years. The results actually looked really interesting.
Many times, patients hear that oh, you don't have any symptoms yet. Let's keep waiting until you develop symptoms. The problem with that is that sometimes you can wait too long. While you're waiting, your heart may get weaker. Your heart's working overtime because the blood's going back and forth. Every heartbeat, it enlarges and gets weaker.
The guidelines from the American Heart Association suggest you should have surgery for some patients even when they don't have symptoms. We're pleased to report we had about 500 patients like that without symptoms. We look at the risk of the surgery, and it is extremely low. At 30 days, survival was 100%. More importantly, when we looked ten years later, none of those patients needed a second operation or reoperation. The valve repair was holding up very well. In only about 2% was it leaking at a level of three or so out of a level of four, maximum.
The results were durable, and this is a group of patients that can preserve their heart function with a safe operation. It's validating the guidelines is why we wrote it because that had been what the guidelines had suggested. This report shows that that strategy actually works really well, low risk operation, great long-term results.
Adam Pick: Yeah, and I can't thank you enough, Dr. McCarthy. I'm sure the patients out there are saying, hey, I feel fine. I'm not ready for surgery. You might want to rethink that and look at some of these great results that you, Dr. McCarthy, and your team there at Northwestern Medicine have achieved for your patients. That's fascinating. As always, Dr. McCarthy, thanks for taking time away from your super busy practice and sharing your insights with the community at heartvalvesurgery.com. We always say here, keep on ticking.
Dr. McCarthy: Thanks, Adam, and thanks for getting this information out to the patients. I'm sure they all appreciate it.