Managing Heart Valve Disease Amidst the COVID-19 Pandemic: Top 5 Facts
Written By: Adam Pick, Patient Advocate, Author & Website Founder
Published: February 22, 2021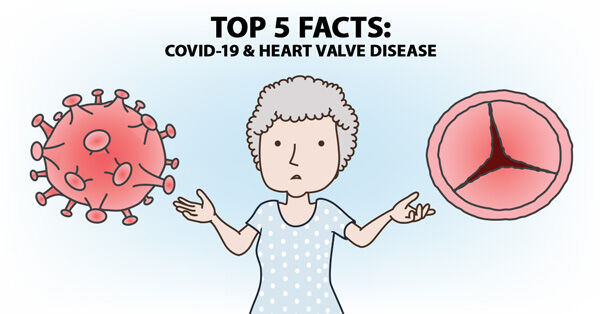 This Heart Valve Disease Awareness Day is different.
In years past, this special day was organized to raise awareness to the under-diagnosis and the under-treatment of valvular disorders. This year, however, COVID-19 has raised the stakes dramatically by disrupting the timely management and treatment of heart valve disease, adding yet another layer to the existing issue of under-diagnosis and under-treatment. It's important that we address this within our patient community.
Here are five important facts for the management of heart valve disease during the global pandemic.
Fact 1: Patients With Heart Valve Disease Are Getting Excellent Care During The COVID-19 Pandemic
Since COVID-19 began, patients with heart valve disease have received excellent care.
To protect heart valve patients against the transmission of COVID-19, most hospitals have implemented extensive protocols and procedures including separate cardiac care units, physical distancing in waiting rooms, additional screening protocols (temperature checks) upon hospital entrance, ongoing staff COVID-19 testing, new sanitization protocols, adjusted air filtering systems, and more.
Donna Hartley received her second aortic valve replacement, a TAVR valve-in-valve, at the height of the pandemic. So you know, Donna was released from the hospital just 28 hours after her procedure.
Fact 2: Delaying Heart Valve Treatment Can Be Deadly!
There. I said it. That's the truth.
If you – or someone you love – delays a regular check-up or heart valve therapy due to the fear of getting COVID-19 at the doctor's office or hospital, it puts life at risk.
If you didn't know… aortic stenosis, which is a very common heart valve disorder, is often referred to as a "silent killer" among heart valve specialists. In fact, 50% of patients with severe aortic stenosis do not survive 2 years after the onset of symptoms without an aortic valve replacement.
To learn more about the treatment of heart valve disease during COVID-19, please watch our recent educational webinar, "Advances in COVID-19 & Heart Valve Therapy" with Dr. Joanna Chikwe, Dr. Jaime Burkle and John Roland, a heart valve patient treated during COVID-19.
Fact 3: The Vaccine Roll Out Will Take Time
To date, there have been 50 million vaccines given in the United States primarily to health care workers and the elderly. Given supply shortages of the COVID-19 vaccines, cardiac patients may not have access to a vaccine for several months.
It is critical to note that contracting COVID-19 with a pre-existing heart condition can be a fatal situation. According to a new research paper, "Valve Disease Plus COVID-19 Often a Lethal Combination", 40% of patients with valvular disease who contract COVID-19 died within 30 days of hospital admission.
So… If you are delaying your next echocardiogram or heart valve treatment until you get the COVID-19 vaccine, please rethink that strategy.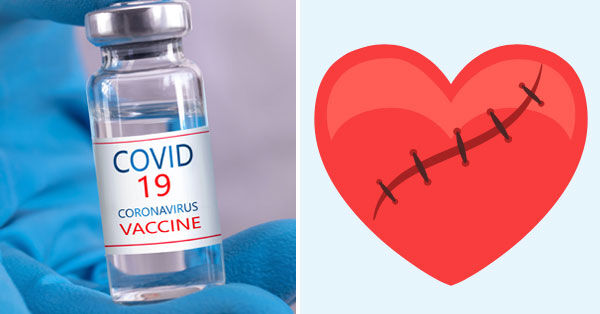 Fact 4: Consult A Cardiologist
Now, more than ever, it's better to be safe than sorry.
In our recent survey of more than 3,000 heart valve patients, nearly half (47 percent) said a general cardiologist diagnosed their heart valve disease.
On Heart Valve Disease Awareness Day… As you learn more about the symptoms and concerns of heart valve disease, please don't ignore them. General cardiologists can quickly diagnose and refer you to a heart team to discuss the best management and/or best treatment. This referral to the heart team is also backed by the updated 2020 Valvular Heart Disease guidelines.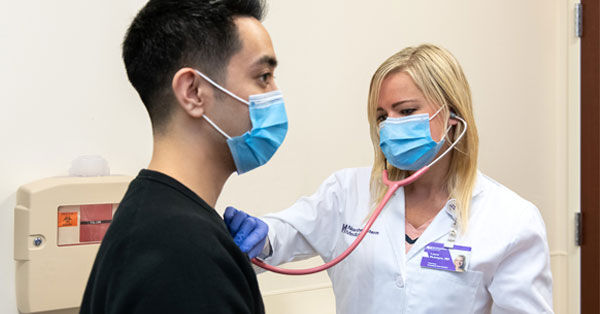 Fact 5: Get Back Your Active Life!
COVID-19 has been tough.
The pandemic has transformed our sense of "normal" and, at times, constrained our ability to enjoy many aspects of life. However, the novel coronavirus has not stripped the patient desire to lead an active life.
According to a recent survey of more than 3,000 patients published at HeartValveSurgery.com:
 Nearly half (49 percent) of patients said a "return to active living" is a key factor in their treatment decision
 One in three patients said they wish they would have "sought treatment sooner."
When reflecting upon these survey results on Heart Valve Disease Awareness Day, it is clear that patients consider heart valve treatment as an opportunity to regain an active life.
Related Links:
Keep on tickin!
Adam
Donna Hartley's Video Transcript
When my doctor told me that I would have to have heart surgery to replace my aortic valve, there's a part of me that just shut down with fear. My name's Donna Hartley. I am a heart patient. This is my story.
I felt it was so unfair. Why? As a child, I had to beat malnutrition. Then I had a heart procedure. Later on in life, I was the last survivor from a DC-10 plane crash. Then I had to beat Melanoma Stage III. Then I did have open-heart surgery to replace my aortic valve. Now, I have to have another surgery?
I come from a real small town in northern California, so I had to do my research. Where would I go that could give me the best results? It was El Camino Health in Mountain View. I meet with Dr. Vincent Gaudiani and Dr. Chad Rammohan. They educated me. They took the time.
They told me my options. I was a candidate for a procedure called TAVR. Now, Medtronic had developed that. Wow, it was astonishing. They go in my groin, okay.
They put the pig valve in like an allied mesh. It goes all the way up to my heart. When it does, they open it up there. It goes right in my other valve, my other pig valve. It goes right into place.
I said yes. I went home. Then I was the proactive patient. I said perfect health, perfect surgery, perfect recovery. I threw everything out of my house that was processed. I meditated. I visualized the procedure going excellent with great lasting results. I went out in the fresh air, got some sunshine.
When the day came, there's a worldwide pandemic going on. No one in my family could go in the hospital with me. Let me tell you, I received five-star quality service when I got to El Camino Health. Why? The lady that checked me in was great, the one that walked me up to my pre-op room, oh, she was so compassionate and kind. My nurse that gave me the COVID test, delightful.
Something magical happened. In that small pre-op room right before surgery, my whole team came in that room: anesthesiologist, nurses, my two surgeons. I felt that energy, that professionalism. I knew I was in great hands. My surgery was so successful, 28 hours later, I was ready to be released from the hospital.
Within three months, I had walked 500 miles in my neighborhood. Oh sure, it was on the flats, but I took my cat. I put her in the cat stroller and we walked around. What are you going to do during a pandemic?
I felt fabulous. I had so much more energy. When I went back for my checkup, I passed with flying colors.
It was a team effort. It was the professionalism I received at El Camino Health. It was Medtronic, what they had developed in valve replacement. I was a proactive patient before surgery and after surgery.
Am I grateful? You bet I am. I have a lot more living to do.