COVID-19 Vaccine Update: Should Heart Valve Patients Get a 3rd Dose or Booster Shot?
Written By: Adam Pick, Patient Advocate, Author & Website Founder
Medical Expert: Craig Smith, MD, Surgeon-In-Chief of NewYork-Presbyterian Hospital/Columbia University Medical Center
Page last updated: August 23, 2021
As we continue coverage of the COVID-19 vaccine for patients with heart valve disease, we received several great questions about the newly announced (i) third dose of the vaccine that is available now and (ii) the COVID-19 booster shot that will be available starting the week of September 20, 2021.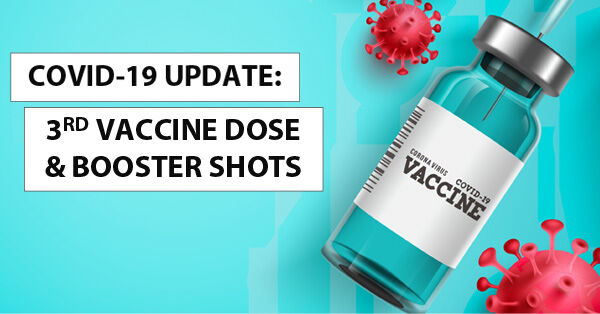 For example, Steven asked me, "Hey Adam, The CDC just announced that people who've had organ transplants, cancer, or other disorders should get a third dose of the COVID-19 vaccine. Can you please ask one of your contributing cardiac surgeons to provide a general recommendation for those of us that have had valve replacements?"
As you may have seen, the CDC now recommends that people with moderately to severely compromised immune systems receive an additional dose of mRNA COVID-19 vaccine at least 28 days after a second dose of Pfizer-BioNTech COVID-19 vaccine or Moderna COVID-19 vaccine.
To help Steven answer this important question, I contacted Dr. Craig Smith.  As you may know, Dr. Craig Smith is the Surgeon-In-Chief of NewYork-Presbyterian Hospital/Columbia University Medical Center and a leading heart valve surgeon. His patients include President Bill Clinton, Barbara Walters and many patients from our community.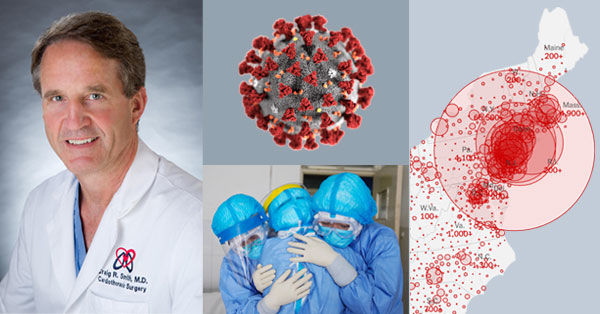 During the pandemic, Dr. Smith's personal blog about COVID-19 garnered world-wide acclaim as Dr. Smith chronicled the challenges of managing a major New York hospital throughout the crisis.
Dr. Smith Addresses the "3rd Dose" of the COVID-19 Vaccine for Heart Valve Patients
I was amazed to see my inbox light-up with a response from Dr. Smith shortly after sending him the question above.
Here is what Dr. Smith wrote to me:

The answer to Steven's question is changing rapidly. Today, on August 17, any patient with heart valve disease can justify getting a third dose, whether or not they have an artificial valve.

It's likely that early next week that option will be available to anyone who is 8 months past their second dose of Pfizer or Moderna. For people who received J&J (single dose regimen) the answer is less clear, but they will probably be eligible for a second dose of Pfizer or Moderna.

Patients who received J&J should ask their doctor what to do, or follow the news and react accordingly.

Today, third doses are readily available through many local CVS pharmacies. Soon they will be available through most MD offices and hospitals. In my opinion, no one who was fully vaccinated should feel there is urgency in getting a third dose.

— Craig Smith, M.D.
What About The Newly Announced COVID-19 Booster Shot?
Shortly after receiving this response from Dr. Smith, his prediction came true.
We just learned that a COVID-19 booster shot would become available the week of September 20, 2021. According to National Public Radio, people 18 years and older who received the Pfizer or Moderna vaccines will be eligible for a booster dose eight months after their second dose.  People who got the single-dose Johnson & Johnson vaccine would also likely need an additional shot to prolong its effectiveness against coronavirus infection and to reduce the severity of COVID-19 symptoms.
I became a bit confused by this… So, I asked Dr. Smith, "Will heart valve patients be encouraged to get the 3rd COVID-19 dose and the COVID-19 booster shot?"
Again, Dr. Smith quickly responded via email. Dr. Smith shared:

The third dose is the booster.

That announcement shows how fast this is moving.

What I wrote is already out of date with regards to timing, although directionally correct.

— Craig Smith, M.D.
A Small Medical Distinction Between the 3rd Dose & the Booster?
To Dr. Smith's point about the third dose being the booster… Associate Professor Emily Landon at University of Chicago Medicine reports in "What you should know about COVID-19 booster shots and third vaccine doses" that the third dose and the booster shot are the same, but there's a small medical distinction.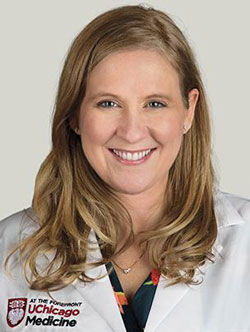 Associate Professor Landon states, "The term is used differently based on who is receiving it. Boosters are offered to people who got the full course of a vaccine and developed a good response initially, but it waned over time. Third doses are given to people whose immune systems weren't able to fully respond to the initial vaccines. That's why the FDA and CDC first recommended an additional dose for immunocompromised individuals."


I Get My 3rd COVID-19 Vaccine / Booster Shot
After receiving Dr. Smith's emails, I went online to see if I could get a third dose / booster shot of the COVID-19 vaccine considering I had two heart valves replaced.
I was amazed to learn that I could "walk-in" to my local Walgreens pharmacy, without an appointment, to get the next dose of the COVID-19 vaccine. The whole process took just 10 minutes as there was no line.
Here I am getting my third dose of the COVID-19 vaccine.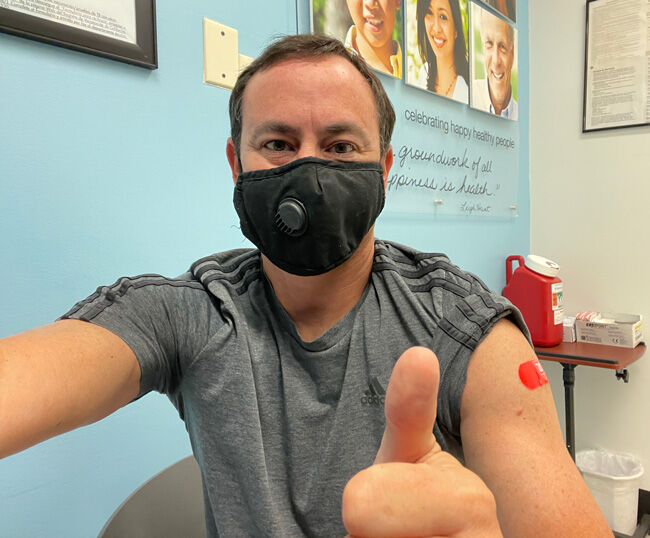 Patient Follow-Up Question #1: Repair vs. Replacement Qualification?
In response to this post, John had a great follow-up question at his journal. John asked, "What if you had a valve repair vs replacement? I think I read that this didn't matter but I'm still confused. Thanks!"
In response to this question, Dr. Smith responded:

Repair and replacement are equivalent where this question is concerned. Both treat valvular heart disease, which should qualify the patient for vaccination under current recommendations.
Patient Follow-Up Question #2: Are Valve Replacements Considered "Organ Transplants"?
Suelynn asked an excellent question at our Patient News Feed. Suelynn asked, "I am curious if cardiologists consider aortic valve replacements as "organ transplants". If so, am I eligible for the 3rd dose as I had my valve replaced?"
Dr. Smith responded to Suelynn's question as follows:

It should not be necessary to call valve procedures "organ transplants" to qualify. Again, the recommendations are moving rapidly and could change, but I suspect they will become more liberal rather than less liberal.
Patient Follow-Up Question #3: Are Heart Valve Patients "Immunosuppressed"?
Laura just emailed me an interesting question which reads, "Hi Adam, and thank you for your ongoing work. I'd appreciate a clarification of the reasoning for saying that heart valve patients are eligible for a "third shot" even if they're not on schedule for the eight-month booster. Since a valve replacement isn't a transplant with the accompanying anti-rejection protocols, on what basis does a healthy person who has had a valve replacement qualify as 'immunocompromised'?"
Here is Dr. Smith's response to Laura's question.

Laura is correct that there is no immunosuppression rationale. It's based on presumption of underlying illness, and corresponds to how patients with valve disease (with or without surgery) were being triaged early in the year when vaccines were more restricted. There is absolutely no obligation or necessity to get a booster today if any patient is uncomfortable with that rationale. This will become more clear for everyone over the next days and weeks.
Thanks Dr. Smith & NewYork-Presbyterian Hospital/Columbia University Medical Center!!!
Many thanks to Dr. Smith for taking the time to educate our community about the third dose / booster shot of the COVID-19 vaccine. 
I also need to thank the entire team at Columbia University Medical Center and NewYork-Presbyterian Hospital for taking such great care of all their patients.


Have Questions? Want to Learn More?
If you have any questions about when/if you may need the third dose of the COVID-19 vaccine, we encourage you to please contact your doctor to discuss.
Here is additional educational information about the third dose / booster shot of the COVID-19 vaccine:
Keep on tickin!
Adam