James Reynolds: Heart Valve Replacement Surgery
By
Adam Pick
- Patient, Author & HeartValveSurgery.com Founder
James Reynolds had emergency heart valve replacement surgery on May 24, 2007. Although most heart valve replacement surgery patient spend five days in the hospital, James Reynolds spent ten days in the hospital before finally being sent home to his wife, Lissa, to continue his journey to recovery.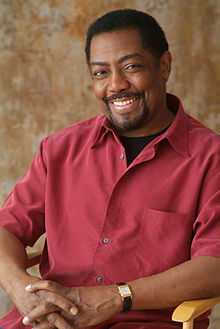 James Reynolds, who portrays Abe Carver on Days of Our Lives, was suffering from a heart birth defect known as pulmonary valve stenosis.
The condition, which occurs in one out of ten children, is characterized by a narrowing of the pulmonary valve, which in turn causes a constriction that compels the heart to pump blood harder through the valve.
James Reynolds Heart Valve Surgery Blog

In order to help keep fans updated on his health post-surgery, James Reynolds and his wife set up a website (www.jrrecovery.com) which contained blog posts of the actor's heart surgery recovery status, as well as assuring messages. Unfortunately, the blog is no longer available for viewing.
On an entry dated June 3rd, the 54 year-old James Reynolds told of the day he found out he needed to undergo surgery, saying, "guess what...I had open heart surgery over my vacation. I could have gone to Hawaii, but nope, surgery for me.What a surprise! I go to the hospital for a test and the doctor strongly suggests I don't go home. It turns out I was born with a deficient valve in my heart. Heck, I had a show to do that weekend. I didn't want to miss it. Sometimes life is bloody inconvenient."
James Reynolds also said that while he was in the Intensive Care Unit, he "looked like some monster from the future with wires and tubes sticking out (his) neck, chest and abdomen."
Although James Reynolds knows that recovering from the heart surgery will take a significant amount of time, he stated that he is "working hard toward it" and that he continues to receive help and support from his wife and son, Jed.
However, because of the heart valve replacement surgery, James Reynolds is expected to spend at least a month away from the Days of Our Lives set.
You Might Also Like
To help you learn more about heart valve disease, here is additional information to educate and empower you:
Page last updated: September 17, 2020