U2's Bono Reveals Life-Saving Heart Valve & Aortic Aneurysm Surgery in "Surrender"
Written By: Adam Pick, Patient Advocate, Author & Website Founder
Page last updated: December 5, 2022
U2 is my favorite rock band.
I have been lucky to see Bono, the Edge, Adam and Larry in concert over 20 times.  I was 15 years old when I saw my first U2 gig in 1987 at the Los Angeles Memorial Coliseum during the original Joshua Tree tour.  For me, there is nothing better than singing "With or Without You", "Bad", "One", "Desire", "Beautiful Day", "Elevation" and "Out of Control" with thousands of happy people.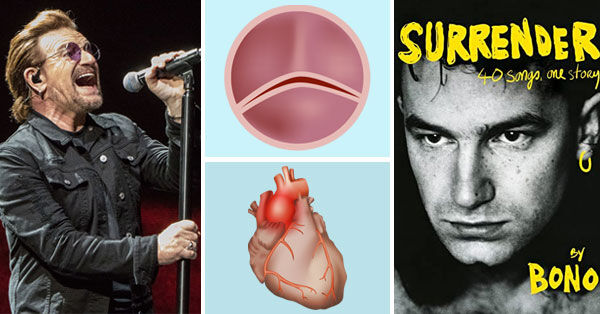 As you might imagine, Bono is one of my heroes. 
His musical, social, health and political accomplishments always inspire me.  So, when Bono's new memoir, Surrender: 40 Songs, One Story, was released, I quickly clicked "Buy Now" on Amazon Prime.


Bono's Unexpected Heart Surgery
As a die-hard U2 fan, I think I know a fair amount of "Bono trivia".
However, my eyebrows shot to the top of my head when I learned – on the very first page of the book – that Bono had heart valve surgery to fix a congenital bicuspid aortic valve and an aortic aneurysm. Each of these cardiac abnormalities could have threatened the life of this extraordinary man. Bono writes:

"I was born with an eccentric heart. In one of the chambers of my heart, where most people have three doors, I have two. Two swinging doors, which at Christmas 2016 were coming off their hinges. 

The aorta is the main artery, your lifeline, carrying the blood oxygenated by your lungs, and becoming your life. But, we have discovered that my aorta has been stressed over time and developed a blister.  A blister that's about to burst, which would put me in the next life faster than I can make an emergency call. Faster than I can say goodbye to this life.

So, here I am. Mount Sinai Hospital. New York City." — Bono
As the first chapter continues, Bono takes us through his kaleidoscope perspective of open heart surgery – the out of body feeling, the heart remodeling, the appreciation of air, and the necessary trauma.
Like Bono, I had surgery to replace my defective bicuspid aortic valve. That said, I could relate to so much of his experience which tags "Lights of Home" as the first of forty emblematic tracks in Surrender.  (Fyi, as my fingertips tap the keys that display the words in front of your eyes, I am listening to "Lights of Home" on repeat across Spotify.)
It was serendipitous to read that Bono, like so many humble patients in our community, took the time to acknowledge and celebrate the cardiac surgeon who performed his complex surgery. Bono writes, "Dr. David Adams, the man I will owe my life to, the surgeon-magician, speaks with a southern twang."
Having known Dr. Adams for 10+ years and traveled with him on medical missions to the Dominican Republic, I can confirm that Dr. Adams is a heart valve guru who really does speak with a southern twang.  (Interestingly, Dr. Adams was one of the first heart surgeons to support the HeartValveSurgery.com mission of patient education and patient empowerment. I'll never forget when Dr. Adams said to me in 2009, "Adam, I want to help you with that website you're working on. It's so important to educate patients.")
Bono Does It… Again
Bono's resume for sparking positive change in the face of adverse situations is extensive.
The Irish-songwriter, who was granted honorary knighthood by Queen Elizabeth, has collaborated with world leaders, scientists, and philanthropists to tackle big, hairy, audacious challenges including AIDS, poverty, debt relief and social injustice. Such efforts forced Time magazine to put him on its cover with the caption, "Can Bono Save The World?".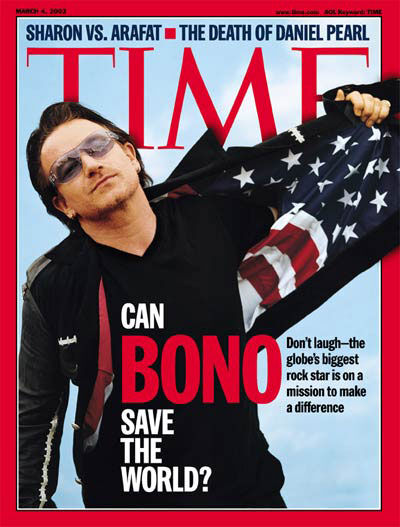 Through Surrender, Bono does what Bono does…
He shines light on a disease that lurks in the shadows, that needs more awareness, that can be remedied.
If you didn't know, heart valve disease is under-diagnosed and under-treated. According to a recent study, 30% of Americans over the age of 65 do not know what heart valve disease is and up to 25,000 people die each year from valvular disorders including aortic stenosis and mitral regurgitation.
Physicians often describe heart valve disease as a "silent killer" given its erosion on quality of life, its debilitating symptoms, and its insidious progression that causes heart failure and death.
The good news, as Bono and I can attest, is that there are established and new, minimally-invasive techniques to treat valvular defects that restore normal life expectancy.
A Heartfelt Thanks to Bono & Ali!
On behalf of our patient community and U2 fans all over the world, I would like to thank Bono for including us on his journey to a healthy, transformed heart.  I would also like to thank Bono for driving awareness to heart valve disease and its treatment.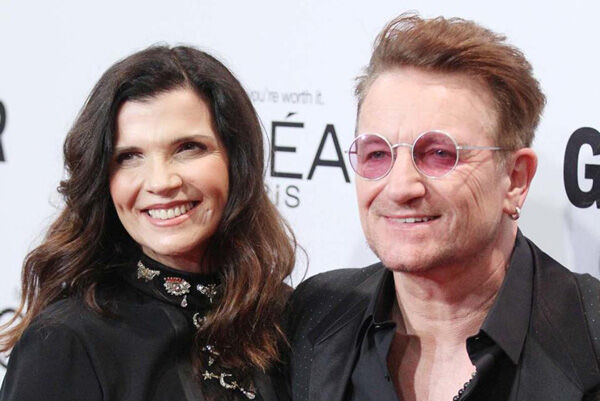 I must also thank Ali, Bono's high school sweetheart and wife of 40 years, for whom Surrender is dedicated to. (Fyi, the "Sweetest Thing" is another one of my favorite U2 songs that Bono wrote for Ali.)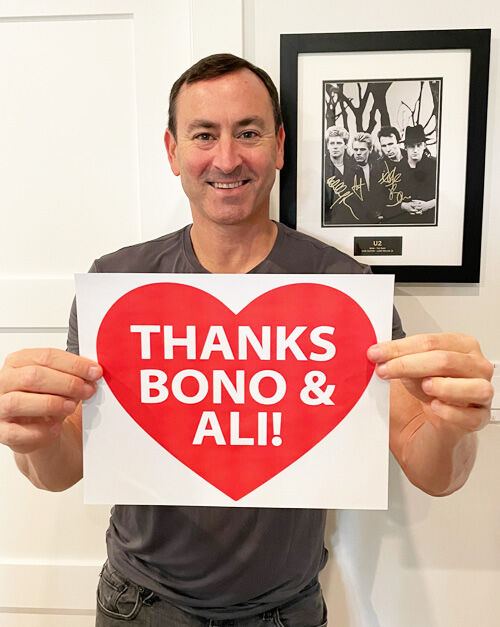 Needless to say, I look forward to seeing Bono, the Edge, Larry, and Adam on the next U2 tour!
Keep on tickin' Bono!
Adam Pick