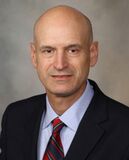 Dr. Juan Crestanello
Dr. Juan Crestanello

Heart Surgeon

Mayo Clinic Hospital
200 First Street SW
Rochester, MN 55905
About Dr. Juan Crestanello,
Heart
Valve

Surgeon

Hello! My name is Dr. Juan Crestanello and I am a cardiac surgeon having graduated from University of the Republic of Uruguay Medical School, Uruguay in 1991. To date, I have performed approximately 6,000 cardiac surgeries, of which 4,000 involved heart valve procedures. I regularly perform surgery at hospitals including Mayo Clinic Hospital and Saint Marys Campus. Read more...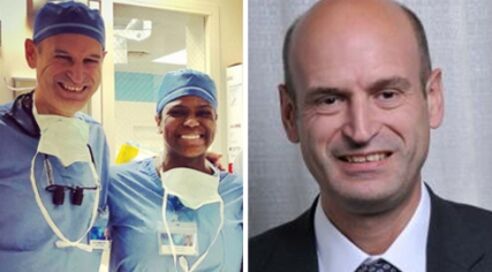 6 Patient Reviews for
Dr. Crestanello
"I had been told that I would probably not survive open-heart surgeon by a previous surgeon. But, when I got referred to Dr. Crestanello, he had great confidence and that gave me confidence that I was in the best care. And I was. Dr Crestanello, his staff and everyone at Mayo took great care of me. I couldn't recommend him more!"
-- Susan Scott, Mitral Valve, Valve Replacement, 03/18/2022

"I feel Dr. Crestanello saved my life and brought back my quality of life. He's a caring surgeon and I highly recommend him!"
-- Donna Hatfield, Mitral Valve, Tricuspid Valve, Valve Repair, Valve Replacement, Median Sternotomy, 03/19/2020

> See 4 more patient testimonials
My Specialities &
Clinical Interests
My heart surgery specialties include:
Minimally invasive heart valve surgery (aortic, mitral, and tricuspid)
Aortic valve, mitral valve, pulmonary valve and tricuspid valve repair and replacement
Re-operative valve surgery, multiple valve surgery, concomitant procedures with valve surgery
In addition, I have research and clinical interests specific to:
Clinical outcomes after cardiac surgery
Development of new procedures to treat heart valve diseases
Education, Training & Certificates
Dr. Juan Crestanello, heart surgeon, graduated from University of the Republic of Uruguay Medical School, Uruguay in 1991.
After medical school, Dr. Crestanello completed a General Residency at MCP Hahnemann University School of Medicine in 1999. Then, Dr. Crestanello completed a Residency at the University of Maryland, Department of Surgery, in 2001. To further his specialty, Dr. Crestanello completed a Thoracic Surgery Residency at Mayo Graduate School of Medicine in 2004.
Dr. Crestanello is board certified in General Surgery and Thoracic and Cardiac Surgery. During his career, Dr. Crestanello has received several awards and acknowledgements including:
* 2015: "Thomas E. Williams Jr. MD, PhD" Award for Excellence in Teaching Division of Cardiac and Thoracic Surgery
* 2014: Providers Recognized for Top Patient Satisfaction Nationally, OSU Wexner Medical Center
* 2003: Jack Taylor Foundation Travel Award for outstanding clinical and academic achievement, O.T. Clagett
* 1999: American College of Chest Physicians Young Investigator Award, The CHEST Foundation
* 1994: Second Prize, Pennsylvania Association for Thoracic Surgery
* 1990: "Forum" Research Award, The 41st Uruguayan Congress of Surgery
Schedule Appointment

with Dr. Juan Crestanello, MD

To schedule an appointment with Dr. Crestanello, you can:
Call

(507) 710-1475

right now
Request an appointment by clicking here.
The office of Dr. Crestanello is located at 200 First Street SW, Rochester, MN 55905. To get driving directions to this office, please click the map below.
> Click for driving directions to Dr. Crestanello's office.
News & Online References Featuring Dr. Juan Crestanello
Here is the latest news featuring Dr. Juan Crestanello:
Page last updated: October 1, 2021