Dr. David Adams
,

Heart Valve Surgeon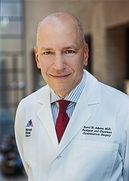 Hello! My name is Dr. David Adams and I am a cardiac surgeon having graduated from Duke University in 1983. To date, I have performed approximately 6,000 cardiac surgeries, of which 4,000 involved heart valve procedures. I regularly perform surgery at The Mount Sinai Hospital. Read more...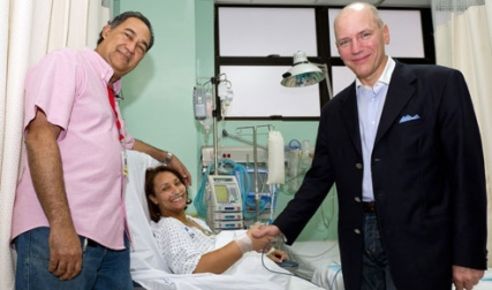 43 Patient Reviews for Dr. Adams

"I had my mitral and tricuspid valves repaired and a partial cryo-maze procedure done for atrial fibrillation. Dr. David Adams did a great job!"
-- Mark Linnus, heart valve surgery patient
"As soon as I met Dr. Adams, I felt I could tell him anything. He is a very warm individual without that stern persona that accompanies a lot of surgeons. I never felt "stupid" asking questions. Dr. Adams did my repair in about half the estimated surgical time. He told me afterward that my repair was very simple and that was why I came to see him, to ensure I had a surgeon who had done so many mitral repairs, that my issue would be considered easy to fix. I highly recommend him and his team."
-- Darlene Smith, Mitral Valve, Valve Repair, 07/18/2016

> See 41 more patient testimonials
My Specialities & Interests
Specific to heart valve surgery, you should know that I have several specialties including:
Mitral Valve Repair
Complex Reoperative Valve Surgery
Aortic Valve Surgery
In addition, I have research and clinical interests specific to:
Outcomes of Mitral Valve Repair
Differentiation of Valve Disease
Novel Valve Repair Rings

Education, Training & Certificates
Dr. David Adams, heart surgeon, graduated from Duke University in 1983.
He then completed an internship and residency in general and cardiothoracic surgery at Brigham and Women's Hospital and at Harvard Medical School.
Dr. Adams then completed a fellowship in London under Professor Sir Magdi Yacoub. Next, Dr. Adams returned to the U.S. with a two-year research fellowship under Professor Morris Karnovsky in the Department of Pathology at Harvard Medical School.
Dr. Adams then served at Brigham and Women's Hospital as the Associate Chief of Cardiac Surgery before coming to New York to serve as Chairman of Mount Sinai's Department of Cardiothoracic Surgery.

Schedule Appointment with Dr. Adams
To schedule an appointment with Dr. Adams, you can:
Call

(866) 306-9648

right now
The office of Dr. Adams is located at 1190 Fifth Avenue, New York, NY 10029.
To get driving directions to this office, please click the map below.
> Click for driving directions to Dr. Adams's office.