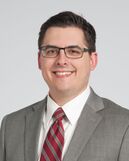 Dr. Patrick Vargo
Dr. Patrick Vargo

Heart Surgeon

Cleveland Clinic
9500 Euclid Avenue
Cleveland, OH 44195
About Dr. Patrick Vargo,
Heart
Valve

Surgeon

Hello! My name is Dr. Patrick Vargo and I am a cardiac surgeon having graduated from Case Western Reserve University School of Medicine in 2013. Cleveland Clinic performs more than 4,500 heart surgeries each year. All Cleveland Clinic cardiac surgeons complete between 300-400 cardiac cases per year. Read more...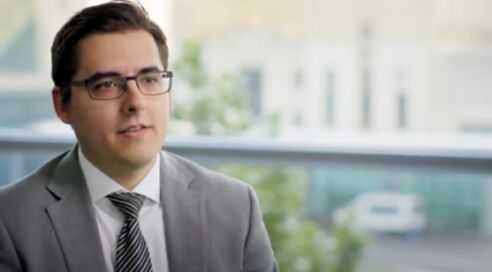 2 Patient Reviews for
Dr. Vargo
"Excellent outcome. Very knowledgeable; performs this procedure 2X/week. Very accommodating; arranged surgery within 10 days of meeting him. Very responsive, creative; safely treated incision infection at bedside bypassing OR saving time/resources. Postoperative care excellent; visited bedside frequently."
-- Larry Sher, Aortic Valve, Valve Replacement, Root Replacement, 07/16/2020

"Dr. Vargo saved my life!!!! He is very caring and will explains everything to you. He has an awesome bedside manner. He just doesn't care about you, he cares about your family.
My first meeting with him, my daughter needed a note for her work to be my caregiver. He wrote the letter, printed it, got the letter and gave it to her. Not a lot of doctors do that today. He takes as much time as you need to explain what you will go through, what he is going to do and your recovery afterwards. He calmed my nerves and made me feel reassured.
My daughter was 21 and when I was out of surgery he talked to her and explained everything in simple terms. Made her feel at ease. You can tell by talking to Dr. Vargo that he was meant to be a heart surgeon and that it is in his blood. Thank God for Dr. Patrick Vargo because I wouldn't be here today if it wasn't for him!!"
-- Debbie Singer, Aortic Valve, Valve Replacement, Median Sternotomy, Root Replacement, 10/23/2019

My Specialities &
Clinical Interests
My heart surgery specialties include:
Aortic valve surgery, surgery for aortic aneurysms and dissections including minimally invasive and hybrid interventions
Transcatheter valve surgery
Coronary artery graft surgery (CABG)
Education, Training & Certificates
Dr. Patrick Vargo, heart surgeon, graduated from Case Western Reserve University School of Medicine in 2013.
After medical school, Dr. Vargo completed a Cardiothoracic Surgery Residency at Cleveland Clinic in 2019.
Dr. Vargo was included in Alpha Omega Alpha Medical Honor Society at Case Western Reserve University School of Medicine in 2013. Dr. Vargo received the Bryant Award for Clinical Excellence in Cardiothoracic Surgery from Cleveland Clinic in 2019.
Schedule Appointment

with Dr. Patrick Vargo, MD

To schedule an appointment with Dr. Vargo, you can:
Call

(888) 316-6206

right now
Request an appointment by clicking here.
The office of Dr. Vargo is located at 9500 Euclid Avenue, Cleveland, OH 44195. To get driving directions to this office, please click the map below.
> Click for driving directions to Dr. Vargo's office.
News & Online References Featuring Dr. Patrick Vargo
Here is the latest news featuring Dr. Patrick Vargo:
Page last updated: August 25, 2021