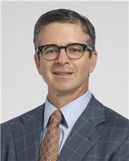 Dr. Nicholas Smedira
Dr. Nicholas Smedira

Heart Surgeon

Cleveland Clinic
9500 Euclid Avenue
Cleveland, OH 44195
(866) 306-6391
About Dr. Nicholas Smedira,
Heart
Valve

Surgeon

Hello! My name is Dr. Nicholas Smedira and I am a cardiac surgeon having graduated from University of Rochester School of Medicine and Dentistry in 1984. To date, I have performed approximately 8,000 cardiac surgeries, of which 4,000 involved heart valve procedures. I regularly perform surgery at Cleveland Clinic. Read more...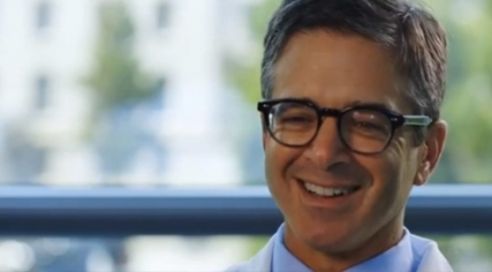 11 Patient Reviews for
Dr. Smedira
"After experiencing a nightmare surgery in 2015 at a different hospital, I went to see Dr. Smedira at the Cleveland Clinic. He was amazing. I was in and out of the hospital in 4 days. The first surgery had me in intensive care for 40 days, put on heart transplant list, sent home wearing a life vest. (they were going to give me an Lvad. My husband wouldn't allow it, thank God.) The Cleveland Clinic is hands down the only place to go if you find yourself dealing with heart problems."
-- gayle drewniak, Mitral Valve, Valve Repair, Valve Replacement, 09/27/2016

"He was a very caring Doctor. Nothing seemed to bother him and that's what I really liked about him.... Nothing was going to surprise him.
Top notch nursing staff at the heart center when getting out of the ICU. The private room was great. Thank you all for making a scary time in my life a little easier ❤️😊👍"
-- Renee Merrill, Aortic Valve, Valve Repair, Median Sternotomy, 08/16/2016

> See 9 more patient testimonials
My Specialities &
Clinical Interests
My heart surgery specialties include:
Mitral and aortic valve repair and replacement surgery
Myectomy and surgery to relieve left-ventricular outflow tract obstruction
Surgery for acute and chronic pulmonary emboli
In addition, I have research and clinical interests specific to:
Hypertrophic cardiomyopathy
Pulmonary vascular disorders
Mechanical support devices and transplantation
Education, Training & Certificates
Dr. Nicholas Smedira, heart surgeon, graduated from University of Rochester School of Medicine and Dentistry in 1984.
After medical school, Dr. Smedira completed a General Surgery Residency in 1991, a Cardiothoracic Surgery Fellowship in 1992 and a Critical Care Medicine and Research Fellowship in 1994 at the University of California San Francisco Medical Center. In 1994, Dr. Smedira completed a Cardiothoracic Surgery Fellowship at the Cleveland Clinic. Dr. Smedira is board certified in Thoracic and Cardiac Surgery.
During his career, Dr. Smedira has received several acknowledgments and awards including:
* 2007 – Present: Polly and W. Neil Rossborough Term Chair in Heart Transplantation Research * 2002 – 2014: Best Doctor, Cleveland Magazine * 2007: Innovator Award, Cleveland Clinic * 2004: Teacher of the Year, Cleveland Clinic, Department of Cardiovascular and Thoracic Surgery * 2003: Nursing-Physician Excellence Florence Nightingale Award, Cleveland Clinic
Schedule Appointment

with Dr. Nicholas Smedira, MD

To schedule an appointment with Dr. Smedira, you can:
Call

(866) 306-6391

right now
Request an appointment by clicking here.
The office of Dr. Smedira is located at 9500 Euclid Avenue, Cleveland, OH 44195. To get driving directions to this office, please click the map below.
> Click for driving directions to Dr. Smedira's office.