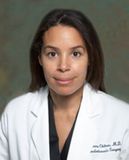 Dr. Joanna Chikwe
Dr. Joanna Chikwe

Heart Surgeon

Stony Brook Heart Center
101 Nicolls Road
Stony Brook, NY 11794

(866) 345-1289
About Dr. Joanna Chikwe,
Heart
Valve

Surgeon

Hello! My name is Dr. Joanna Chikwe and I am a cardiac surgeon having graduated from Oxford University in 1997. To date, I have performed approximately 2,000 cardiac surgeries, of which most involved heart valve procedures. I regularly perform surgery at Stony Brook Heart Center. Read more...

7 Patient Reviews for
Dr. Chikwe
"Truly the very best surgeon. She possesses extreme skills and is very friendly and knowledgeable. The top surgeon in her field. Thanks, Dr. Chikwe."
-- ROBERT CROWLEY, Pulmonary Valve, 11/13/2018

"Dr Chikwe is a national treasure. I would have a much shorter life had it not been for. Explaining the procedure, and the healing is understanding. She explains details. Personally, she's my Dr Princess who had my heart in her hands. Wishing you many years of success in your career and then again many more. I would not hesitate recommending a consult with her.♥️"
-- Maureen Ahad, Tricuspid Valve, Valve Repair, 05/14/2018

> See 5 more patient testimonials
My Specialities &
Clinical Interests
My heart surgery specialties include:
Less invasive surgery, small incisions
Mitral valve repair
Coronary bypass grafting
In addition, I have research and clinical interests specific to:
Mitral valve surgery
Frailty
Coronary revascularization
Education, Training & Certificates
Dr. Joanna Chikwe, heart surgeon, graduated from Oxford University in 1997.
Schedule Appointment

with Dr. Joanna Chikwe, MD

To schedule an appointment with Dr. Chikwe, you can:
Call

(866) 345-1289

right now
Request an appointment by clicking here.
The office of Dr. Chikwe is located at 101 Nicolls Road, Stony Brook, NY 11794. To get driving directions to this office, please click the map below.
> Click for driving directions to Dr. Chikwe's office.