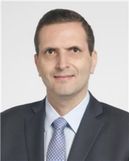 Dr. Faisal Bakaeen
Dr. Faisal Bakaeen

Heart Surgeon

Cleveland Clinic
9500 Euclid Avenue
Cleveland, OH 44195
About Dr. Faisal Bakaeen,
Heart
Valve

Surgeon

Hello! My name is Dr. Faisal Bakaeen and I am a cardiac surgeon having graduated from Cambridge University School of Medicine in 1994. To date, I have performed approximately 2,500 cardiac surgeries, of which over 750 involved heart valve procedures. I regularly perform surgery at Cleveland Clinic. Read more...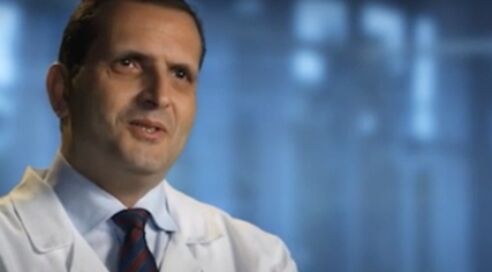 1 Patient Review for
Dr. Bakaeen
"Dr Bakaeen was and is a gifted thoracic surgeon. He took a case that was turned away by other surgeons who felt that this was too difficult.
Words cannot describe what he has done for me and my whole family. He saw me daily and sometimes twice. His staff was extrodinary.
The surgery was difficult. Ten hours and 4 hours with the heart. He and, I am quoting from his report , Redo sternotomy,right axillary cannulation, aortic valve replacement with 21 mm Trifecta valve , mitral valve replacement with 29 mm Biocor valve and tricuspid valve repair with 28 mm Edwards classic tricuspid ring. It is now 6 weeks since my operation and I have had raves from my cardiologist, asthma Dr., friends and relatives marveling how well I have progressed.
I also received a Leedless Pacmaker from the Clinic two days after and that was an additional miracle. I can't say enough to tell you he saved my life and put me on this new road. Gifted and genius."
-- Terry Hebert, Aortic Valve, Mitral Valve, Tricuspid Valve, Valve Repair, Valve Replacement, 09/22/2016

My Specialities &
Clinical Interests
My heart surgery specialties include:
Minimally invasive heart valve surgery
Coronary artery bypass surgery
Septal myectomy
In addition, I have research and clinical interests specific to:
Outcomes and quality
Reoperative valve surgery
Coronary revascularization
Education, Training & Certificates
Dr. Faisal Bakaeen, heart surgeon, graduated from Cambridge University School of Medicine in 1994.
After graduating from medical school, Dr. Bakaeen completed a General Surgery Residency at the Mayo Clinic in 2001 and a Thoracic Surgery Fellowship at Baylor College of Medicine in 2003.
Dr. Bakaeen is board certified in Cardiac and Thoracic surgery. Dr. Bakaeen has received several awards and acknowledgments during his career including:
*2015: Outstanding Service Award, The Michael E. DeBakey Department of Surgery, Baylor college of Medicine, Houston, Texas
* 2015: Distinguished Service Award, The Michael E. DeBakey Department of Surgery, Baylor College of Medicine
Schedule Appointment

with Dr. Faisal Bakaeen, MD

To schedule an appointment with Dr. Bakaeen, you can:
Call

(888) 267-1714

right now
Request an appointment by clicking here.
The office of Dr. Bakaeen is located at 9500 Euclid Avenue, Cleveland, OH 44195. To get driving directions to this office, please click the map below.
> Click for driving directions to Dr. Bakaeen's office.
News & Online References Featuring Dr. Faisal Bakaeen
Here is the latest news featuring Dr. Faisal Bakaeen:
Page last updated: August 25, 2021