Dr. Clifton Lewis
,

Heart Valve Surgeon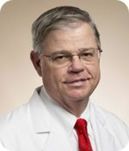 Hello! My name is Dr. Clifton Lewis and I am a cardiac surgeon having graduated from University of Alabama School of Medicine in 1983. To date, I have performed approximately 8,000 cardiac surgeries, of which 3,500 involved heart valve procedures. I regularly perform surgery at Princeton Baptist Medical Center. Read more...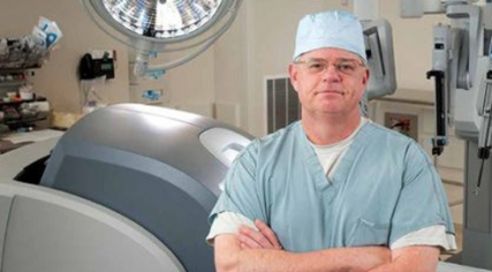 9 Patient Reviews for Dr. Lewis

"Dr. Lewis robotically repaired my mitral valve. I was released three days later. My level of care during hospitalization was excellent!"
-- Avery Clenney, heart valve surgery patient
"When my cardiologist told me I had to have an aortic valve replacement, I spent endless hours on the internet researching heart surgeons all over the country. That's where I found Dr. Lewis. After watching the video of him performing the exact surgery I was facing and reading everything I could about him and Princeton Baptist Medical Center I decided to call his office and see where it would go from there. I gave Gloria a brief summary of my medical history and told her that I lived about 6 hours from Birmingham. She told me that wasn't a problem and she would ask Dr. Lewis to call me the following Wednesday, which he did.
After spending 20-30 minutes talking to Dr Lewis, I knew he was the one. My family and I spent one week in a guest room at Princeton while I underwent pre-surgery tests and another 5 days following the surgery. I can't say enough about Princeton's entire team and Dr Lewis' staff. Every single associate we came in contact with was friendly, caring, and helpful. They were truly amazing. I was back to work exactly 2 weeks after my surgery.
Heaven forbid I, or a family member should have to face heart surgery again. But, if we do there is no doubt Dr Lewis and Princeton will be the team taking care of us."
-- Ray bROWN, Aortic Valve, Valve Replacement, 05/20/2014

> See 7 more patient testimonials
My Specialities & Interests
Specific to heart valve surgery, you should know that I have several specialties including:
Robotic mitral valve repair
Minimally invasive aortic valve replacement
Tricuspid valve repair
In addition, I have research and clinical interests specific to:
Robotic approaches to cardiac surgery
Minimally invasive approaches to aortic valve replacement

Education, Training & Certificates
Dr. Clifton Lewis, heart surgeon, graduated from University of Alabama School of Medicine in 1983.
Dr. Clifton Lewis completed his Surgery Residency at the University of Alabama in 1988. He then completed his Cardiovascular Surgery Residency at the Texas Heart Institute in 1990.
A leading cardiac surgeon, Dr. Lewis is certified by and/or affiliated with each of the following organizations:
* Alpha Omega Alpha * American College of Surgeons (Fellow) * Florida Medical Association * Sarasota County Medical Society * Tinsley Harrison Society * John W. Kirklin Society * The Society of Thoracic Surgeons (Fellow) * The Denton A. Cooley Cardiovascular Surgical Society * The Cooley Hands Society * American College of Chest Physicians (Fellow) * American College of Cardiology (Fellow) * Southern Thoracic Surgical Association * Heart Valve Society of America * International Society for Minimally Invasive Cardiothoracic Surgery
Dr. Clifton Lewis was recently elected to the executive council of the Alabama Chapter of the American College of Cardiology. The Alabama Chapter of the American College of Cardiology is a nonprofit state medical society comprised of physicians, nurses, nurse practitioners, physician assistants, pharmacists and practice managers.

Schedule Appointment with Dr. Lewis
To schedule an appointment with Dr. Lewis, you can:
Call

(888) 850-0427

right now
Request an appointment by clicking here.
The office of Dr. Lewis is located at 833 Princeton Ave. SW, Birmingham, AL 35205.
To get driving directions to this office, please click the map below.
> Click for driving directions to Dr. Lewis's office.