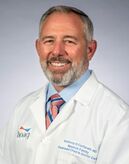 Dr. Anthony Caffarelli
Dr. Anthony Caffarelli

Heart Surgeon

Jeffrey M. Carlton Heart & Vascular Institute at Hoag
1 Hoag Drive
Newport Beach, CA 92663
About Dr. Anthony Caffarelli,
Heart
Valve

Surgeon

Hello! My name is Dr. Anthony Caffarelli and I am a cardiac surgeon having graduated from University of California, Irvine in 2000. To date, I have performed approximately 3,500 cardiac surgeries, of which 1,500 involved heart valve procedures. I regularly perform surgery at the Jeffrey M. Carlton Heart & Vascular Institute at Hoag. Read more...
18 Patient Reviews for
Dr. Caffarelli
"Outstanding experience from initial consult with review of options (with choice of minimally invasive right thoracotomy), pre-surgery prep, the surgery, in-hospital recovery and care, and post-surgical follow-up.
Dr. Caffarelli spent a great deal of time with us to review the test results and treatment options. His entire team was skilled, professional and compassionate. On a scale of 1 to 5 - Dr. Caffarelli and team earned a 6!
We are truly grateful to have chosen Dr. Caffarelli and his team for this procedure. We met with other surgeons and are so pleased with our choice of Dr. Caffarelli."
-- Jonathan Maples, Aortic Valve, Valve Replacement, 09/28/2022

"Dr. Anthony Caffarelli is a wonderful doctor, very skillful surgeon, I have all the confidence in him. On my first meeting with him I was so nervous, I wrote a list of questions to ask him. At this preop visit he was so thorough in explaining everything that I needed to know, covering every aspect of my mitral valve problem and the surgery including what to expect in preop and postoperative.
At the end of this meeting I had no questions to ask him. He covered everything, I was less nervous, I felt at ease and I felt a lot of confidence in him. After my surgery I felt good sitting out of bed, walking with very little pain. On day three I was able to walk on my own 3-4 rounds around the surgical floor. Upon discharge I was able to walk to my front door without assistance.
My recovery was excellent, on my first postoperative visit with Dr. Caffarelli I was so happy I was almost in tears thanking him for a job well done. I continued to improve, lots of trips to movie theatre this time climbing stairs without breathlessness, dancing, lots of walking and doing cardiac rehab. This is my 10th week I am only 71 years old and I am ready to party, thank you Dr. Caffarelli you really make it happen. He is indeed a skillful and conscientious surgeon with excellent bedside manners. "
-- Christina Lim, Mitral Valve, Valve Repair, Mini Sternotomy, 06/15/2022

> See 16 more patient testimonials
My Specialities &
Clinical Interests
My heart surgery specialties include:
Mitral and aortic valve repairs
Minimally-invasive cardiac surgery as well as transcatheter procedures including transcatheter aortic valve replacement (TAVR), TEER, and TEVAR
Complex re-operative and aortic surgery
In addition, I have research and clinical interests specific to:
Bicuspid aortic valve disease and aortopathy
Genetics of aortic aneurysms
Surgical treatments for atrial fibrillation
Education, Training & Certificates
Dr. Anthony Caffarelli, heart surgeon, graduated from University of California, Irvine in 2000.
After medical school, Dr. Caffarelli completed General Surgery, Cardiothoracic Surgery and Thoracic Transplantation Residencies at Stanford University Medical Center from 2000 to 2010.
Dr. Caffarelli is diplomate of the American Board of Thoracic Surgery.
Throughout his career, Dr. Caffarelli has received several honors and distinctions for his dedication and commitment to cardiac care:
* 2019: Director of the Elaine & Robert Matranga Aortic Center, Jeffrey M. Carlton Heart & Vascular Institute
* 2018: Director of Cardiac Surgery, Hoag Hospital
* 2016: Newkirk Family Endowed Chair in Aortic Care
* 2009: Western Thoracic Surgical Association, Norman E. Shumway Award
* 2008: Participant, Intensive Course in Clinical Research: Study Design and Performance, Stanford Center for Clinical & Translational Education & Research
* 2008: Fellow Delegate, Stanford School of Medicine Annual Strategic Leadership Retreat
* 2007: John Henry Smith, III, M.D., "Outstanding Surgical Resident of the Year" Award
* 2007: Arnold P. Gold Foundation Award for "Humanism and Excellence in Teaching"
* 2006: Administrative Chief Resident, Stanford General Surgery
* 2005: Outstanding Resident Award in Surgical Critical Care
* 2005: Resident Delegate to Association for Surgical Education
* 2003: Thoracic Surgery Foundation for Research and Education Grant
* 2000: J.G. Hatfield Senior Surgical Award
Schedule Appointment

with Dr. Anthony Caffarelli, MD

To schedule an appointment with Dr. Caffarelli, you can:
Call

(949) 270-3363

right now
Request an appointment by clicking here.
The office of Dr. Caffarelli is located at 1 Hoag Drive, Newport Beach, CA 92663. To get driving directions to this office, please click the map below.
> Click for driving directions to Dr. Caffarelli's office.
News & Online References Featuring Dr. Anthony Caffarelli
Here is the latest news featuring Dr. Anthony Caffarelli:
Page last updated: November 9, 2022