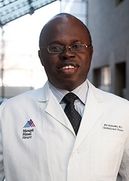 Dr. Anelechi Anyanwu
Dr. Anelechi Anyanwu

Heart Surgeon

The Mount Sinai Hospital
1190 Fifth Avenue
New York City, NY 10029
About Dr. Anelechi Anyanwu,
Heart
Valve

Surgeon

Hello! My name is Dr. Anelechi Anyanwu and I am a cardiac surgeon having graduated from University of Nigeria in 1990. To date, I have performed approximately 2,000 cardiac surgeries, of which 1,000 involved heart valve procedures. I regularly perform surgery at The Mount Sinai Hospital. Read more...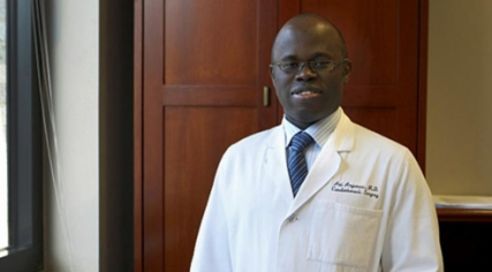 1 Patient Review for
Dr. Anyanwu

"I was playing my guitar the day I was discharged. Dr. Anyanwu inspired my complete confidence."
-- Bob DeVoz, Guitarist, heart valve surgery patient
"I was playing my guitar the day I was released and performed in concert a few weeks later. Dr. Anelchi Anyanwu, Dr. David Adams, Dr. Chan and all the team were extraordinary, as was the entire professional staff of Dr. Anyanwu's physician assistants, nurses and physical therapists. I was a repeat open heart surgery, and I can say from experience, that Mount Sinai is light years beyond other facilities. Dr. Anyanwu and Dr. Adams inspired and merited my complete confidence. My wife and I thank everyone with--yes--both our hearts."
-- Bob DeVos, Mitral Valve, Tricuspid Valve, Valve Repair, 03/15/2012

My Specialities &
Clinical Interests
My heart surgery specialties include:
Mitral Valve Repair
Reoperative Valve Surgery
Surgery for Heart Failure
In addition, I have research and clinical interests specific to:
Mitral Valve Repair Outcomes
Education, Training & Certificates
Dr. Anelechi Anyanwu, heart surgeon, graduated from University of Nigeria in 1990.
Schedule Appointment

with Dr. Anelechi Anyanwu, MD

To schedule an appointment with Dr. Anyanwu, you can:
Call

(516) 226-7485

right now
The office of Dr. Anyanwu is located at 1190 Fifth Avenue, New York City, NY 10029. To get driving directions to this office, please click the map below.
> Click for driving directions to Dr. Anyanwu's office.
News & Online References Featuring Dr. Anelechi Anyanwu
Here is the latest news featuring Dr. Anelechi Anyanwu:
Page last updated: July 21, 2021