Is 2019 the Year of the Pig Valve Replacement?
By
Adam Pick
- Patient, Author & HeartValveSurgery.com Founder
The Chinese New Year started on February 5th, 2019. According to the Chinese Zodiac, known as Sheng Xiao, 2019 will be the Year of the Pig. In honor of the Year of the Pig, we wanted to highlight 9 facts about pig valve replacements that patients may want to know.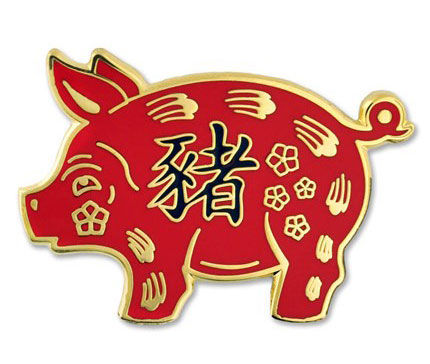 1. The pig heart, like that of other mammals including humans, has four chambers and is similar in size. The average pig heart weighs about 11 ounces.
2. The pig heart is similar to the human heart in terms of its coronary circulation and blood flow between the organs and the tissue of the body. At 70 beats per minute, with 2-3 ounces of blood moving per beat, a pig and human heart can pump about 2,000 gallons of blood in one day!
3. Patients who receive pig valve replacements typically don't require long term use of anti-blood clotting drugs (such as warfarin, also known as Coumadin). Patients who receive mechanical heart valves require the use of blood-thinners for the rest of their lives.
4. Pig heart valves used as replacements typically last 10-15 years in a paitent. Recent reports from the Cleveland Clinic suggest that newer pig valves often last 17 years or longer. The American Heart Association states that pig valves can last up to 20 years.
5. Pig valve replacements come from pigs that have been raised for consumption. This process is known as "harvesting." Johnsonville Sausage and Smithfield Foods are two companies that harvest pig heart valves. Johnsonville and Smithfield have even set up separate divisions focused solely on finding and enhancing medical uses for pig parts.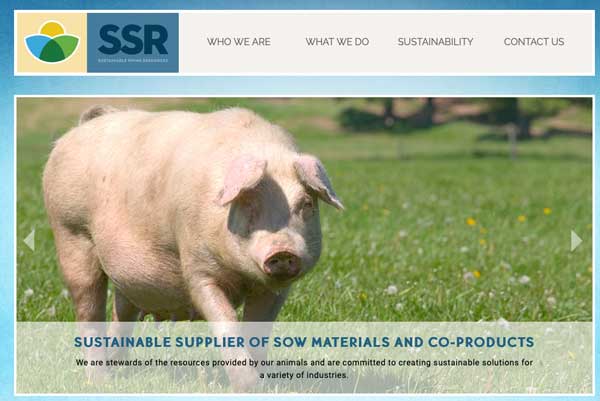 6. Once a pig valve is harvested, it is treated with glutaraldehyde. Glutaraldehyde is a liquid solution that kills germs to prevent infection. Ultimately, glutaraldehyde is used to help stop a patient's body from rejecting the pig valve replacement. So you know, other things are stored in glutaraldehyde. For example, glutaraldehyde is used by surgeons to keep medical instruments sterile.
7. Pig valve transplantation started all the way back in 1965, over 50 years ago!!! However, it was revolutionized in 1972 when the Hancock Porcine Valve was introduced by an engineer named Warren D. Hancock. The Hancock pig valve was sewn into a plastic ring, reinforced with a metal ring and covered with a Dacron polymer. A newer generation of this valve, the Hancock II Pig Valve, is currently manufactured by Medtronic.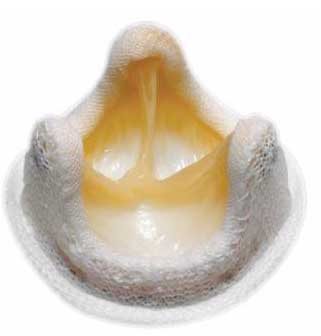 Hancock Porcine Valve (Medtronic)
8. In 1980, the Carpentier-Edwards stented pig valves were released. In this pig valve, the tissue is sewn onto a metal mesh stent and formed into a tri-leaflet valve shape.
9. Medical companies are working on a next-generation pig valve replacements. According to researchers at Harvard Medical School, studies are underway to create genetically engineered pig valves that can be implanted into all patients with less valve deterioration and enhanced durability. The projected increase in durability could be up to 30 years, the normal lifespan of a pig.
I hope this helped you learn a thing or two about pig valve replacements as this is the "Year of the Pig".
You May Also Like
Ready to learn more about heart valve replacements? If so, you may like:
Page last updated: September 29, 2020
Sources:
American Heart Association; Parade Magazine; Very Well Health; U.S. National Library of Medicine National Institutes of Health; International Journey of Surgery; University of Illinois Extension; Drexel University. European Journal of Cardio-Thoracic Surgery, Harvard Medical School, The UK Guardian, The Atlantic Monthly
References:
https://parade.com/47751/parade/how-long-does-an-aortic-pig-valve-last/ http://www.heart.org/en/health-topics/heart-valve-problems-and-disease/understanding-your-heart-valve-treatment-options/types-of-replacement-heart-valves https://www.verywellhealth.com/heart-valve-replacements-3156939 https://www.ncbi.nlm.nih.gov/pmc/articles/PMC4526499/ https://www.sciencedirect.com/science/article/pii/S174391911500374X http://livestocktrail.illinois.edu/porknet/questionDisplay.cfm?ContentID=5009 https://www.ncbi.nlm.nih.gov/pmc/articles/PMC4181683/ https://www.ncbi.nlm.nih.gov/pubmed/22877802 http://ijmds.org/wp-content/uploads/2014/10/ijmds.org_170-176-sh-comm-heart..pdf http://science.jburroughs.org/resources/heart/pig.html http://www.pages.drexel.edu/~rjb56/history.htm https://academic.oup.com/ejcts/article/47/6/1075/355083 https://academic.oup.com/ejcts/article/38/2/141/516911 https://hypertextbook.com/facts/2001/VitaliyShchupak.shtml https://www.myplainview.com/news/article/Medical-supply-maker-blown-away-8423628.php https://hms.harvard.edu/news/transplanting-pig-human https://www.theatlantic.com/health/archive/2017/05/smithfield-pork-organ-transplants/524304/ https://www.theguardian.com/world/2002/jan/03/qanda.simonjeffery