Juwan Howard Gets Life-Saving Heart Valve & Aortic Aneurysm Surgery
Written By: Adam Pick, Patient Advocate & Website Founder
Published: September 16, 2023
As a two-time graduate of the University of Michigan and an aortic valve surgery patient, I want to extend a mighty "Get Well Soon!" to Juwan Howard, the basketball coach of the Michigan Wolverines men's team and former NBA all-star.  Howard, who also played at Michigan from 1991 to 1993, recently had a very complex aortic valve and aneurysm surgery, according to CBS Sports.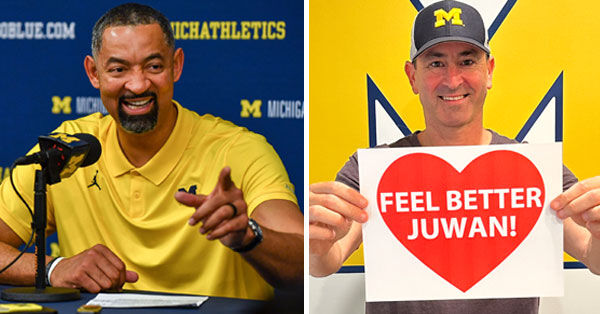 What Was Wrong With Juwan Howard's Heart?
While the exact details of Howard's diagnosis are not known at this time, we do know the following:
According to reports, Juwan Howard underwent cardiac surgery to repair his aortic valve and replace an aortic aneurysm.
The fact that Howard had an "aortic valve repair" suggests that Howard may have been diagnosed with aortic valve regurgitation, a leaky heart valve.  When a patient has a leaking aortic valve, blood flows backwards into the heart.  Over time, the cardiac muscle is forced to "work overtime" to re-pump blood through the heart.  The extensive and prolonged strain on the heart can lead  to debilitating symptoms (fatigue, shortness of breath, dizziness and fainting) and dangerous health risks (heart failure and death).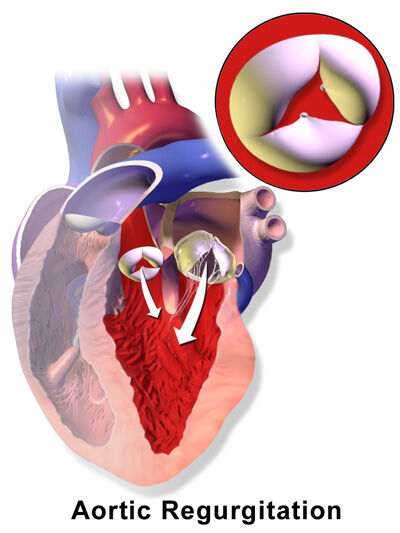 The good news for Howard, if he had aortic regurgitation, is that patients with leaking aortic valves often have valve leaflets with excess tissue which can be "reconstructed" during surgery to create a fully functioning aortic valve with optimal hemodynamics (blood flow).  This is different than aortic stenosis, a narrow and/or calcified valve, which is often un-repairable and requires a mechanical or biological valve replacement.
Howard also needed to have an aortic aneurysm fixed during the procedure.  The aorta is the largest vessel in the body which moves blood out of the heart to the rest of the body.  If an aneurysm ruptures, the patient can quickly lose his or her life.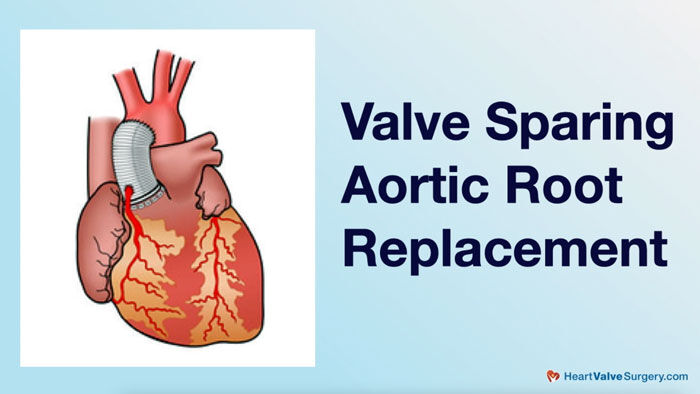 The surgery that Howard may have received is often referred to as a "valve-sparing aortic root replacement".   This is an incredibly complex surgery that is slowly becoming more prevalent as there are several patient advantages including durability, enhanced life expectancy, better quality-of-life and no use of blood thinners.
Dr. Himanshu Patel & University of Michigan Health Perform Successful Surgery on Juwan Howard
We are happy to share that Dr. Himanshu Patel, a leading aortic valve surgeon at the Frankel Cardiovascular Center at University of Michigan Health, performed a successful aortic valve repair and aortic aneurysm on Juwan Howard.  As you may know, Dr. Patel and the University of Michigan Health have been long-time supporters of HeartValveSurgery.com having successfully treated many heart valve patients in our community.
Dr. Himanshu Patel
"I feel so grateful and blessed that this surgery was performed at University of Michigan Health," Howard said. "My wife, Jenine, and our family appreciate the world-class care that has been provided to us. Dr. Kim Eagle, Dr. Himanshu Patel, Dr. Stanley Chetcuti, and all of the staff at the Frankel Cardiovascular Center are so talented and performed like champions throughout this process. I am going to work very hard in my rehabilitation to be stronger than ever by the time our upcoming season is upon us."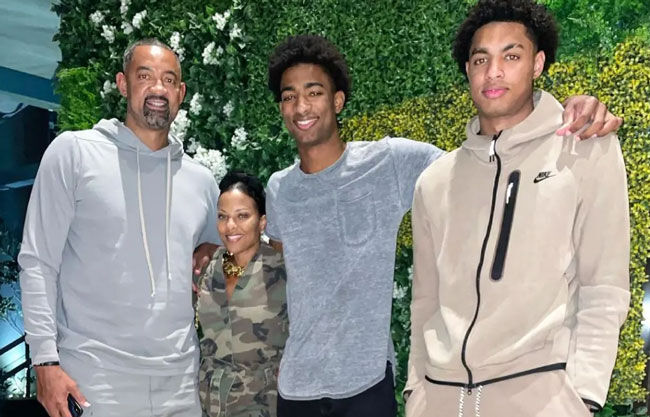 Juwan Howard with Jenine (wife), Jace and Jett (Source: BrieflyNews.com)
Go Juwan!  Go Blue!
On behalf of all the University of Michigan alumni and basketball fans around the world, we are so thankful to Dr. Patel and his team for their excellent care of Juwan's heart.  I am hopeful that Juwan's recovery is quick and that he is back on the courts coaching the Wolverines soon.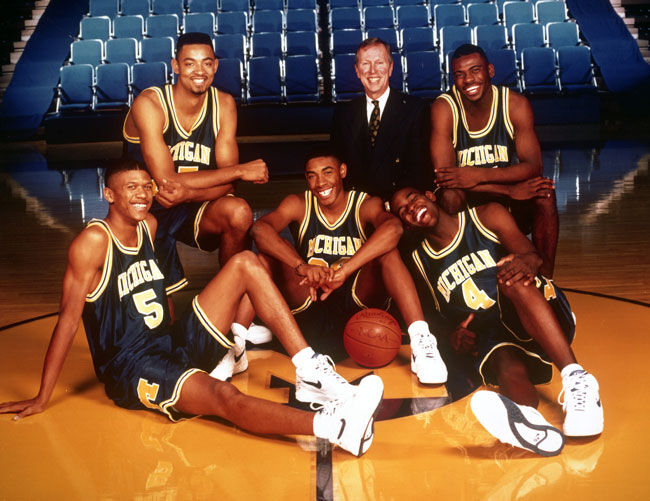 Michigan's Fab Five (Source: Detroit Free Press)
So you know, I attended the University of Michigan at the same time as Juwan in the early 1990s.  As you might recall, Juwan was part of the "Fab Five" with Jalen Rose, Chris Webber, Jimmy King and Ray Jackson.  The Fab Five took the Michigan Wolverines to the finals of the NCAA Championship game in 1992 and 1993.
Related Links:
Keep on tickin' Juwan!
Adam