Dr. John Grehan
,

Heart Valve Surgeon


Hello! My name is Dr. John Grehan and I am a cardiac surgeon having graduated from University of Minnesota in 1995. To date, I have performed approximately 1,000 cardiac surgeries, of which 600 involved heart valve procedures. I regularly perform surgery at United Heart & Vascular Clinic. Read more...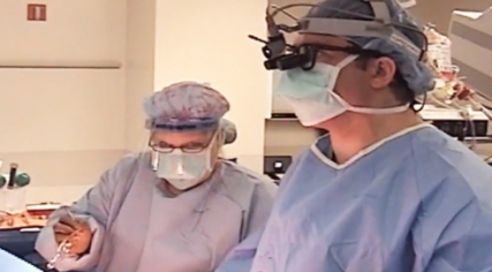 27 Patient Reviews for Dr. Grehan

"Dr. Grehan was very informative before and after the surgery. I highly recommend him."
-- Kent Christopherson, heart valve surgery patient
"Almost one month post surgery, feeling blessed, at how extremely well things have gone since my initial consultation with Dr. Grehan. It was during that consultation (my wife attended) it was decided we are putting my life in Dr. Grehans hands. His display of expertise, caring and confidence melted away most of our concerns.
My surgery date was 4/14/2017 and was discharged 4/17/2017, no complications and already feeling great! Dr. Grehan, his surgical and ICU recovery care team are nothing short of remarkable!"
-- Danny Torgerson, Aortic Valve, Valve Replacement, 04/14/2017

> See 25 more patient testimonials
My Specialities & Interests
Specific to heart valve surgery, you should know that I have several specialties including:
Mitral valve repair surgery
Aortic root surgery for conditions including aneurysms
Minimally invasive valve surgery
In addition, I have research and clinical interests specific to:
Surgical treatment of atrial fibrillation
Mitral valve disease
Thoracic aortic disease

Education, Training & Certificates
Dr. John Grehan, heart surgeon, graduated from University of Minnesota in 1995.
In 2004, Dr. Grehan completed a General Surgery Residency at the University of Minnesota. He then attended the University of Michigan in Ann Arbor, Michigan for his Cardiothoracic Surgical Residency successfully completing this in 2006.
Dr. Grehan is board certified by both the American Board of Surgery and the American Board of Thoracic Surgery.
Additionally, Dr. Grehan is a Fellow of the American College of Surgeons and a member of the Society of Thoracic Surgeons.

Schedule Appointment with Dr. Grehan
To schedule an appointment with Dr. Grehan, you can:
Call

(888) 513-2749

right now
Request an appointment by clicking here.
The office of Dr. Grehan is located at 225 North Smith Avenue, Saint Paul, MN 55102.
To get driving directions to this office, please click the map below.
> Click for driving directions to Dr. Grehan's office.