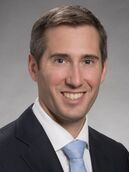 Dr. Scott DeRoo
Dr. Scott DeRoo

Heart Surgeon

UW Medical Center Montlake Campus
1959 NE Pacific St.
Seattle, WA 98195
About Dr. Scott DeRoo,
Heart
Valve

Surgeon

Hello! My name is Dr. Scott DeRoo and I am a cardiac surgeon having graduated from University of Michigan Medical School in 2013. To date, I have performed approximately 1,500 cardiac surgeries, of which 1,000 involved heart valve procedures. I regularly perform surgery at UW Medical Center Montlake Campus. Read more...
2 Patient Reviews for
Dr. DeRoo
"Dr. DeRoo gave us confidence by providing all of the details and the required support to go through the surgery. I had a fantastic experience with Dr. Scott DeRoo and his team."
-- Madhu Garikipati, Aortic Valve, Ross Procedure, 10/26/2022

"Dr. DeRoo was amazing, he has the best bedside manner and I was at ease with this surgery. The surgery went well and I am so happy to have it behind me. I am so happy and grateful I found Dr. DeRoo, he gave me a new lease on life and I am so blessed. His team is awesome!! Thank you! "
-- Erin Poor, Aortic Valve, Tricuspid Valve, Valve Repair, David Procedure, 06/03/2022

My Specialities &
Clinical Interests
My heart surgery specialties include:
Aortic valve repair and replacement
Pulmonary autograft (Ross Procedure)
Thoracic aortic aneurysm (TAA) repair
In addition, I have research and clinical interests specific to:
In-Human Implantation of a Novel Biologic Valved Conduit for Aortic Root Replacement
Influence of aneurysmal aortic root geometry on mechanical stress to the aortic valve leaflet
The rapid transformation of cardiac surgery practice in the coronavirus disease 2019 (COVID-19) pandemic: Insights and clinical strategies from a center at the epicenter
Education, Training & Certificates
Dr. Scott DeRoo, heart surgeon, graduated from University of Michigan Medical School in 2013.
After medical school, Dr. DeRoo completed a Cardiothoracic Surgery Internship in 2014 and a Cardiothoracic Surgery Residency in 2020 at New York Presbyterian Hospital-Columbia. Next, Dr. DeRoo completed a Fellowship in 2021 at University of Pennsylvania Division of Cardiothoracic Surgery.
Dr. DeRoo is board certified in Cardiothoracic Surgery.
Schedule Appointment

with Dr. Scott DeRoo, MD

To schedule an appointment with Dr. DeRoo, you can:
Call

(206) 202-7133

right now
Request an appointment by clicking here.
The office of Dr. DeRoo is located at 1959 NE Pacific St., Seattle, WA 98195. To get driving directions to this office, please click the map below.
> Click for driving directions to Dr. DeRoo's office.
News & Online References Featuring Dr. Scott DeRoo
Here is the latest news featuring Dr. Scott DeRoo:
Page last updated: December 21, 2022