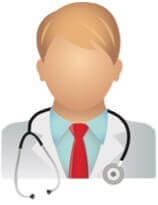 Dr. Per Wierup

,

Heart Surgeon

Cleveland, OH
- Unregistered Surgeon
Patient Recommendations (7)
"After being told I had less than a 50% chance of a repair due to an anterior/bileaflet prolapse Dr. Wierup repaired the valve without issue. I am back to my healthy active 62 year old self. Unfortunately, I think he went back to Sweden."
Posted by Marla Smith, Mitral Valve, Valve Repair, Robotic Surgery, 07/24/2020
"Absolutely tops in all categories. My wife couldn't even walk across the street without passing out. AFib along with severe mitral valve and moderate tricuspid leakage. She underwent open heart surgery with Dr. Wierup and now, after only 6 months, she is doing incredibly well in sinus rhythm and no leaks. I hope you can get in to see him... Absolutely the best!"
Posted by Patricia Kinnebrew, Mitral Valve, Tricuspid Valve, Valve Repair, 07/21/2020
"Brilliant surgeon. He was confident he could repair my mitral valve. Other surgeons did not give me those odds. I felt at ease with him and confident he was the best. I would highly recommend him."
Posted by Lisa Smith, Mitral Valve, Valve Repair, 05/17/2019
"This surgery was a re-operation, involving the replacement of a bioprosthetic (bovine) mitral valve that was put in place in April, 2011. In this 2018 surgery, Dr. Wierup installed a porcine valve in the mitral position, larger than the bovine valve that he replaced, and he also repaired my tricuspid valve.
My significant challenge was to find a surgeon who had experience doing re-operations because of the significant complications from the scar tissue in my chest and in my heart resulting from my first surgery, and from a second surgery in 2012 to repair my sternum which had not healed after the 2011 surgery.
Dr. Wierup was an absolute God-send in terms of his experience with re-operations. I was very pleased with Dr. Wierup in every respect. I have had a spectacular result from my surgery.
I am in great physical condition, with no limitations on my activities, and the mean pressure gradient on my mitral valve remains at 2, which is where on the day before my discharge from the hospital.
Dr. Wierup was very pleasant, and very patient with me as he answered my many questions leading up to the surgery. In addition, Dr. Wierup's patient relations assistant, Priscilla, was equally amazing, and I am very grateful for her attention to my every question and concern. I cannot recommend Dr. Wierup more strongly."
Posted by Bob Lockaby, Mitral Valve, Tricuspid Valve, Valve Repair, Valve Replacement, Median Sternotomy, 01/09/2018
"I am a physician from Columbus, Ohio who has developed severe symptomatic aortic stenosis secondary to bicuspid aortic valve. I also have a history of Atrial Fibrillation. The progression of my symptoms was quite rapid recently.
After doing thorough research, I was referred by my cardiologist to Dr. Wierup. I was so happy when I got an appointment and my surgery was scheduled. He is my favorite.
The preoperative interview went very well. Dr. Wierup was very kind and informative and I felt confident that things will go smoothly. I was worried about recurrence of my Afib postoperatively, which is usually quite frequent and temporary, but in my case could persist because of my previous history. Dr. Wierup recommended addition of Pulmonary Vein Isolation and Left Atrial Appendage Clipping to reduce risk and minimize complications of AFib. I was so relieved to hear that. It would add only 5-7 minutes to surgery and the benefit that it would provide in my future life will be enormous.
Surgery was a complete success. Always maintained Sinus Rhythm and was discharged home on the fourth day. All my family and I are extremely happy and thankful to Dr. Per Wierup not only for saving my life, but also for keeping me out of Afib and away from anticoagulants. God Bless You, Dr. Wierup! "
Posted by Nicolay Kazimirko, Aortic Valve, Valve Replacement, Median Sternotomy, 10/30/2019
"Dr. Wierup embodies the combination of artistic endeavor meeting science and the expertise to implement those unique qualities into a surgical procedure. His ability to communicate not only what the procedure would entail but to also explain the possible complications and limitations, not only made me feel confident with his knowledge but presented a very humble quality. The comfort level as I entered this procedure was extremely high due to the experience of communication, kindness and genuine concern Dr. Wierup exhibited. I would highly recommend Dr. Wierup and would certainly offer to be a spokesperson on his behalf. I am doing very well and look forward continued positive healing. "
Posted by Nancy DeMars, Mitral Valve, Valve Repair, Robotic Surgery, 03/20/2019
"I am a 78-year old male who was born with a bicuspid aortic heart valve and has had trouble breathing since the day I was born. I had my aortic valve replaced with a mechanical valve in at age 65 at St Luke's hospital in Houston. I still had trouble catching my breath.
In October 2017, my legs, feet and stomach were swollen grotesquely due to congestive heart failure. My cardiologist said I would not last til spring w/o surgery. So, I turned to Dr Per Wierup. Doctor Wierup replaced my mechanical aortic valve and my mitral valve and repaired my tricuspid valve. After perfect surgery, my heart pumped off 35 pounds of fluid and now I breathe effortlessly for the first time in my life.
Five months later, I'm walking about 4 miles a day and lifting weights. Per Wierup is the best heart surgeon in the world. Thanks for a new life, Dr. Wierup!!!"
Posted by chester johnson, Aortic Valve, Mitral Valve, Tricuspid Valve, Valve Repair, Valve Replacement, 10/23/2018
> About this profile
Thanks to a verified patient recommendation, this surgeon has been included in our Surgeon Finder as an "Unregistered Surgeon". This surgeon does not have any association with this website, its educational efforts or its patient-advocacy initiatives. To see a list of "Registered Surgeons", please
click here.
> Search again