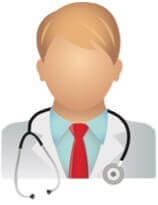 Dr. Paul Massimiano

,

Heart Surgeon

Silver Spring, MD
- Unregistered Surgeon
Patient Recommendations (12)
"Dr. Paul Massimiano is a skilled surgeon who gave me confidence even before surgery through his clear explanations of my medical situation, his planned procedure, and likely outcome. He made himself readily available for follow-up questions before and after surgery, and was a steady calming presence in the hospital for my family and me. His skill made the difference between valve repair and replacement, and I am very grateful to him for my superb care."
Posted by Janice Hinton, Mitral Valve, Valve Repair, 07/25/2018
"Dr. Paul Massimiano, who is currently affiliated with the Adventist Healthcare Medical Group in Takoma Park, MD, performed my mitral valve repair surgery in September 2017. Prior to deciding on the surgeon, I "interviewed" two of the three cardiac surgeons in the DC metro area who, at the time of my surgery, were deemed to have the skills and experience to perform this surgery - Dr. Massimiano being one. I also considered having the surgery performed by Dr. Marc Gillinov at the Cleveland Clinic, although the somewhat lengthy time I would have had to wait prior to getting a date scheduled for the surgery, plus the need to travel to and from Cleveland, were factors weighing against this course of action. In any event, my pre-surgical consultation with Dr. Massimiano left me (and my wife) with no doubts or reservations about moving forward with him. Indeed, after more than a month of being in a constant state of anxiety, I left his office feeling calm and confident that I would survive the operation and get back to my marathon-running and fitness-oriented lifestyle. I can't characterize the results of the operation in other than laymen's terms, but the regurgitation is now behind me. In the interests of full disclosure. the last year+ has been much more eventful and setback-ridden than I anticipated, as I was very much single-minded about researching information about what to expect during the surgery and did not do my homework as to post-surgical issues, such as atrial fibrillation, which thankfully resolved itself without an ablation procedure, and, more significantly, a low left ventricle ejection fraction that I am still trying to overcome with medication. It is notable that Dr. Massimiano continued to respond to my text messages for many months after my surgery, identifying other specialists for me to consult about these post-surgical issues. Bottom line: Dr. Massimiano has a very special place in my heart and mind. "
Posted by Don Meiers, Mitral Valve, Valve Repair, Mini Sternotomy, 09/14/2017
"Dr. Massimiano used a right mini-thoracotomy with femoral cannulation to repair my flailing p2 leaflet. The wound in my ches is about 2.5 inches and the wound near my hip is about 3 inches. I considered several surgeons - some of them hundreds of miles away - before choosing Dr. Massimiano. In the end my understanding is that he is performing a volume of minimally invasive surgeries on par with or larger than all but one of the surgeons I researched. (The surgeon who performed more surgeries retracted his offer to perform surgery on me because I had too many questions.) Dr. Massimiano was able to fix my mitral valve and the initial TEE showed 0 regurgitation. His bedside manner is confident and reassuring, which I found helpful both before and after surgery. "
Posted by Fred Grasso, Mitral Valve, Valve Repair, 03/09/2015
"Dr. Massimiano was amazing from the consultation up to the surgery and then afterwards when he came to see me before leaving the hospital. I highly recommend him."
Posted by Lulu Marrotte, Mitral Valve, Valve Repair, Robotic Surgery, 10/07/2014
"Dr. Massimiano was wonderful from our first meeting. He put me at ease and answered all my questions without making me feel silly or rushed. I had my repair on a Wednesday and was home on Friday with very little pain and no complications. I would recommend Dr. Massimiano to anyone without hesitation."
Posted by Kerry Thomas, Mitral Valve, Valve Repair, 04/11/2012
"Dr. Massimiano exceeded all expectations! Great bedside manner, good communicator, easy to talk to. My recovery was easier and quicker than anticipated."
Posted by Stephen Levine, Mitral Valve, Valve Repair, Mini-Thoracotomy / Port Access, 05/25/2012
"Dr. Paul Massimiano performed a minimally invasive mitral valve repair on me. It was a difficult repair. The outcome, however, was excellent. I was out of the ICU in 12 hours and released from the hospital in less than 3 days. We are all pleased with the results. Dr. Massimiano was not chatty but answered all of my questions with thoughtful responses. His staff was quick to return phone calls and emails to me. The nurses and hospital staff held Dr. Massimiano in as high regard as do I. "
Posted by Donald Cohen, Mitral Valve, Valve Repair, 06/22/2011
"Excellent bedside manner. Dr Massimiano kept me completely informed as to the planned procedure, reasons for this approach, and the expected results and recover. All indications are my surgery is 100% successful. Doctor is highly respected by his nurses and hospital staff. Hospital staff was always professional and helpful with me and my family with no issues."
Posted by Willard Mercer, Mitral Valve, Valve Repair, Mini-Thoracotomy / Port Access, 11/09/2010
"Dr. Paul Massimiano gave my wife and I a clear overview of the procedure to be performed, and he checked in with me the day after the surgery. I was very pleased with his skill and professionalism."
Posted by Anthony Barkume, Mitral Valve, Valve Repair, Mini-Thoracotomy / Port Access, 04/05/2010
"Dr. Massimiano repaired my Mitral Valve Prolapse (Minimally Invasive Procedure) and had me home within 24hrs, I am extremely grateful to him and happy with the results. I feel as good as new. He and his PA were outstanding with both pre-op and post-op instruction and care."
Posted by Kevin Delli-Colli, Mitral Valve, Valve Repair, 05/20/2009
"Dr. Paul Massimiano has the best bedside manner I have ever experienced. He is a knowledgeable and calming surgeon who inspires confidence. I was discharged after one day in the hospital. I am extremely happy with the result. "
Posted by Michael Gnatek, Mitral Valve, Valve Repair, 11/25/2008
"I originally wanted to have the robotic surgery, but after meeting Dr. Paul Massimiano, he said he could do the surgery minimally invasive w/o the robot. Outstanding. Before the surgery, my surgeon explained exactly what he was going to do in terms both myself and my husband could understand. Everyone at the hospital were wonderful, cannot say enough. Everything went as planned, was eating the very next day after surgery. Had me sitting up, and walking. Dr. Massimiano, his staff as well as the hospital staff were beyond words....outstanding. Yes I was happy w/ the results....couldn't not have gone better, smoother. I ended up w/ a 3-4 inch scar on my right side - no bones had to be broken. I consider myself very blessed and recovery has been extremely easy for me. I'm back to work full time and working out both at rehab and at home."
Posted by Sherri Hendry, Mitral Valve, Valve Repair, 01/07/2009
> About this profile
Thanks to a verified patient recommendation, this surgeon has been included in our Surgeon Finder as an "Unregistered Surgeon". This surgeon does not have any association with this website, its educational efforts or its patient-advocacy initiatives. To see a list of "Registered Surgeons", please
click here.
> Search again