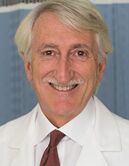 Dr. Paul Massimiano
Dr. Paul Massimiano

Heart Surgeon

White Oak Medical Center
11886 Healing Way, Suite 403
Silver Spring, MD 20904
About Dr. Paul Massimiano,
Heart
Valve

Surgeon

Hello! My name is Dr. Paul Massimiano and I am a cardiac surgeon having graduated from Georgetown Medical School in 1978. To date, I have performed approximately 7,000 cardiac surgeries, of which 3,000 involved heart valve procedures. I regularly perform surgery at White Oak Medical Center. Read more...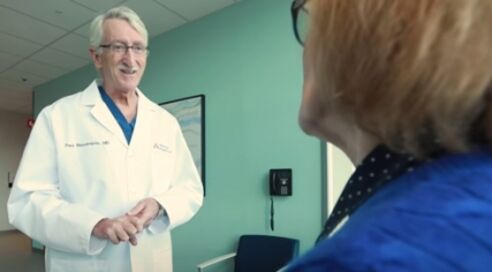 12 Patient Reviews for
Dr. Massimiano
"Dr. Paul Massimiano is a skilled surgeon who gave me confidence even before surgery through his clear explanations of my medical situation, his planned procedure, and likely outcome. He made himself readily available for follow-up questions before and after surgery, and was a steady calming presence in the hospital for my family and me. His skill made the difference between valve repair and replacement, and I am very grateful to him for my superb care."
-- Janice Hinton, Mitral Valve, Valve Repair, 07/25/2018

"Dr. Paul Massimiano, who is currently affiliated with the Adventist Healthcare Medical Group in Takoma Park, MD, performed my mitral valve repair surgery in September 2017. Prior to deciding on the surgeon, I "interviewed" two of the three cardiac surgeons in the DC metro area who, at the time of my surgery, were deemed to have the skills and experience to perform this surgery - Dr. Massimiano being one. I also considered having the surgery performed by Dr. Marc Gillinov at the Cleveland Clinic, although the somewhat lengthy time I would have had to wait prior to getting a date scheduled for the surgery, plus the need to travel to and from Cleveland, were factors weighing against this course of action. In any event, my pre-surgical consultation with Dr. Massimiano left me (and my wife) with no doubts or reservations about moving forward with him. Indeed, after more than a month of being in a constant state of anxiety, I left his office feeling calm and confident that I would survive the operation and get back to my marathon-running and fitness-oriented lifestyle. I can't characterize the results of the operation in other than laymen's terms, but the regurgitation is now behind me. In the interests of full disclosure. the last year+ has been much more eventful and setback-ridden than I anticipated, as I was very much single-minded about researching information about what to expect during the surgery and did not do my homework as to post-surgical issues, such as atrial fibrillation, which thankfully resolved itself without an ablation procedure, and, more significantly, a low left ventricle ejection fraction that I am still trying to overcome with medication. It is notable that Dr. Massimiano continued to respond to my text messages for many months after my surgery, identifying other specialists for me to consult about these post-surgical issues. Bottom line: Dr. Massimiano has a very special place in my heart and mind. "
-- Don Meiers, Mitral Valve, Valve Repair, Mini Sternotomy, 09/14/2017

> See 10 more patient testimonials
My Specialities &
Clinical Interests
My heart surgery specialties include:
Mitral Valve Repair
Aortic Valve Replacement
Education, Training & Certificates
Dr. Paul Massimiano, heart surgeon, graduated from Georgetown Medical School in 1978.
After medical school, Dr. Massimiano completed his residency at National Naval Medical Center. He then advanced his cardiac surgery training through fellowships at Yale New-Haven Hospital and St. Vincent Heart Institute.
Today, Dr. Massimiano is the medical director of Minimally-Invasive Heart Surgery at Adventist HealthCare Washington Adventist Hospital. Dr. Massimiano has previously served on medical staffs at Inova Health System, Virginia Hospital Center and National Naval Medical Center.
Dr. Massimiano specializes in minimally-invasive, mitral valve surgery including mitral valve repair techniques. Dr. Massimiano performs surgery at Washington Adventist Hospital.
Schedule Appointment

with Dr. Paul Massimiano, MD

To schedule an appointment with Dr. Massimiano, you can:
Call

(240) 221-7185

right now
Request an appointment by clicking here.
The office of Dr. Massimiano is located at 11886 Healing Way, Suite 403, Silver Spring, MD 20904. To get driving directions to this office, please click the map below.
> Click for driving directions to Dr. Massimiano's office.
News & Online References Featuring Dr. Paul Massimiano
Here is the latest news featuring Dr. Paul Massimiano:
Page last updated: July 21, 2021