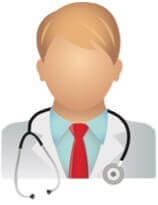 Dr. Patrick Ryan

,

Heart Surgeon

Seattle, WA
- Unregistered Surgeon
Patient Recommendations (7)
"Dr. Patrick is the Director of the Swedish Heart Institute in Seattle. He listens well, is friendly and compassionate, and has incredible surgical skills. He was able to repair my severely prolapsed mitral valve by only placing an annular ring...no other intervention necessary. You can't even see my sternal incision; it is almost invisible. I cannot recommend him more highly."
Posted by Stephen Berry, Mitral Valve, Valve Repair, 09/24/2021
"What an experience! Dr. Ryan performed a miracle. He came recommended by Dr. Zhang, the best cardiologist in the world. After Dr. Lewis told me all I needed to do was take a statin, Dr. Zhang said I needed to have an angiogram. I felt that I was running out of time. I feared that I had all the makings of a widow maker heart attack. So when my care team explained to me and my wife that I could have had a widow maker heart attack at any time, I knew that someone was finally reading my chart. I was given every prioroty and consideration. When I met Dr. Ryan I knew I was at the right place. Dr. Ryan and Dr. Zhang are an incredible team. I had my surgery at The Swedish Cherry Hill Heart Institute. After seeing my care tram in action, I had no doubts how this was going to turn out. If you need a Cardiologist I strongly recommend Dr. Zhang, who looked through my research papers and jokingly said, "I never had a patient did this deep before." And Dr. Ryan is solid gold. I'm into day three out of surgery and aside from being a little soar, have to say this was a piece of cake and a true miracle in the making. Thank you Dr. Ryan and Dr. Zhang as well as my entire care team."
Posted by Robert Hanley, Aortic Valve, Valve Replacement, 03/11/2018
"I believe Dr. Ryan saved my life. I had no idea I had Heart problems. If not for this surgery, I could have been doing anything, minding my own business, and went into sudden Cardiac Arrest. I went in the Hospital, in the afternoon, surgery was performed the next morning. I had coronary bypass, and aorta valve replacement. I am so thankful to still be alive. I would recommend Dr. Ryan to anybody."
Posted by Fred Eldridge, Aortic Valve, Valve Replacement, 05/07/2011
"Absolutely the best care from a great team, I followed their instructions and was faithful to my efforts to get up and moving after surgery which resulted in discharge from hospital after 5 days. Incredible! Still a long haul to get back to 100% but after six weeks I am substantially stronger and much improved. Very grateful!"
Posted by Kathleen Kettner, Aortic Valve, Valve Replacement, 07/14/2016
"I am now one year post surgery and cannot say enough about what a great job Dr, Ryan did. Pre-op he did a great job of telling me what to expect and what the options were. Post-op he got me up and moving and discharged from the hospital in near record time. Last month I was reminded of what a good job he did. My sister-in-law is a surgical nurse in another state. When we visited her she asked to see my scar. She was stunned at how small the incision was and how faint the scare was compared to what she is used to seeing. She was also very impressed when I told her that the loss of blood during surgery was so minimal that no transfusion was necessary."
Posted by Matt Boyle, Aortic Valve, Valve Replacement, 08/05/2015
"Dr. Ryan could not have been more understanding of my fears and caring throughout my hospital stay. I appreciate the great surgical result and his great bedside manner. So many surgeons are great at what they do from a surgical standpoint but Dr. Ryan makes it evident that he cares about the whole person. Thank you so very much from our whole family."
Posted by Linda Sells, Aortic Valve, Valve Replacement, 07/27/2016
"Initially, Dr. Ryan wanted to know what I knew of this procedure AND how much I wanted to know. His explanation was very clear and in understandable terms. He presented confidence in a very caring manner. Post-op, he was present every day checking on my progress and answering further questions. His Physician's Assistant was also very professional and helpful. I recommend Dr Ryan in a very strong and whole-hearted way (I had to do that)! "
Posted by Dugan Baker, Mitral Valve, Valve Repair, 03/03/2016
> About this profile
Thanks to a verified patient recommendation, this surgeon has been included in our Surgeon Finder as an "Unregistered Surgeon". This surgeon does not have any association with this website, its educational efforts or its patient-advocacy initiatives. To see a list of "Registered Surgeons", please
click here.
> Search again