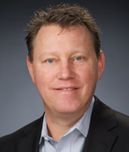 Dr. Patrick Ryan
Dr. Patrick Ryan

Heart Surgeon

Swedish Medical Center
1600 E. Jefferson St.
Seattle, WA 98122
(206) 274-0802
About Dr. Patrick Ryan,
Heart
Valve

Surgeon

Hello! My name is Dr. Patrick Ryan and I am a cardiac surgeon having graduated from State University of New York at Buffalo in 1987. To date, I have performed approximately 3,500 cardiac surgeries, of which 1,300 involved heart valve procedures. I regularly perform surgery at Swedish Medical Center. Read more...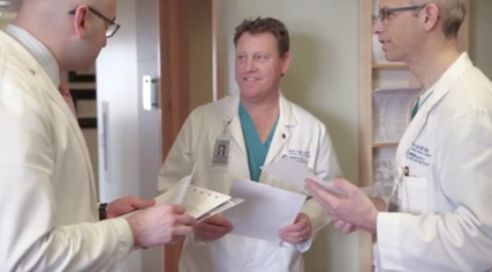 6 Patient Reviews for
Dr. Ryan
"What an experience! Dr. Ryan performed a miracle. He came recommended by Dr. Zhang, the best cardiologist in the world. After Dr. Lewis told me all I needed to do was take a statin, Dr. Zhang said I needed to have an angiogram. I felt that I was running out of time. I feared that I had all the makings of a widow maker heart attack. So when my care team explained to me and my wife that I could have had a widow maker heart attack at any time, I knew that someone was finally reading my chart. I was given every prioroty and consideration. When I met Dr. Ryan I knew I was at the right place. Dr. Ryan and Dr. Zhang are an incredible team. I had my surgery at The Swedish Cherry Hill Heart Institute. After seeing my care tram in action, I had no doubts how this was going to turn out. If you need a Cardiologist I strongly recommend Dr. Zhang, who looked through my research papers and jokingly said, "I never had a patient did this deep before." And Dr. Ryan is solid gold. I'm into day three out of surgery and aside from being a little soar, have to say this was a piece of cake and a true miracle in the making. Thank you Dr. Ryan and Dr. Zhang as well as my entire care team."
-- Robert Hanley, Aortic Valve, Valve Replacement, 03/11/2018

"Dr. Ryan could not have been more understanding of my fears and caring throughout my hospital stay. I appreciate the great surgical result and his great bedside manner. So many surgeons are great at what they do from a surgical standpoint but Dr. Ryan makes it evident that he cares about the whole person. Thank you so very much from our whole family."
-- Linda Sells, Aortic Valve, Valve Replacement, 07/27/2016

> See 4 more patient testimonials
My Specialities &
Clinical Interests
My heart surgery specialties include:
Aortic, mitral, pulmonary and tricuspid valve surgery
Atrial fibrillation (including the MAZE procedure)
Aortic aneurysm repair
In addition, I have research and clinical interests specific to:
Patient safety
Surgical systems improvements
Education, Training & Certificates
Dr. Patrick Ryan, heart surgeon, graduated from State University of New York at Buffalo in 1987.
After medical school, Dr. Ryan completed a General Surgery Residency at Baystate Medical Center in Springfield, Massachusetts and a Thoracic Surgery Residency at State University of New York, Upstate Medical Center in Syracuse, New York.
Dr. Ryan is board-certified by the American Board of Thoracic Surgery. During his career, Dr. Ryan has received many acknowledgements including being named "Seattle's Top Doctor" from 2010-2014 and again in 2016.
Schedule Appointment

with Dr. Ryan

To schedule an appointment with Dr. Ryan, you can:
Call

(206) 274-0802

right now
Request an appointment by clicking here.
The office of Dr. Ryan is located at 1600 E. Jefferson St., Seattle, WA 98122. To get driving directions to this office, please click the map below.
> Click for driving directions to Dr. Ryan's office.