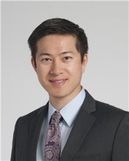 Dr. Michael Tong
Dr. Michael Tong

Heart Surgeon

Cleveland Clinic
9500 Euclid Avenue
Cleveland, OH 44195
About Dr. Michael Tong,
Heart
Valve

Surgeon

Hello! My name is Dr. Michael Tong and I am a cardiac surgeon having graduated from McGill University Faculty of Medicine in 2006. To date, I have performed approximately 1,000 cardiac surgeries, of which 500 involved heart valve procedures. I regularly perform surgery at Cleveland Clinic. Read more...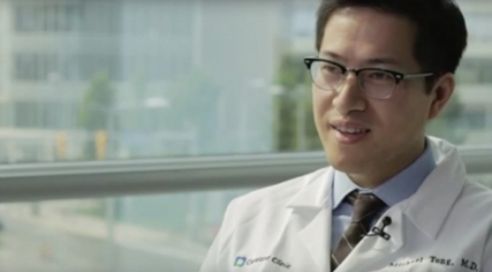 11 Patient Reviews for
Dr. Tong
"Dr. Tong is amazing! He spent time prior to surgery explaining the procedure and why it required him to perform it open heart. I was born with a congenital heart defect that needed the attention of a specialist like him.
I found him at the Sydell and Arnold Miller Family Heart, Vascular and Thoracic Institute in Cleveland through a second opinion. He is a skilled and caring surgeon who gave me a new life going into my retirement years. Dr. Tong saw me everyday in the hospital while I was there and was always caring and easy to talk to.
My scar is minimal and he did not dismiss me when I had any concerns. He also works with an amazing team. I would highly recommend him to anyone needing heart surgery especially pulmonary valve replacement."
-- Sue OBrien, Pulmonary Valve, Valve Replacement, 11/08/2022

"I underwent a very high risk surgery with the amazing Dr. Tong. My proposed surgery was an exceedingly difficult undertaking because I had radiation heart disease, which meant there was extensive fibrosis through out my chest plus I was a re-do sternotomy, which made getting through the sternum difficult because of scar tissue.
I met with Dr. Tong in Cleveland where he reviewed my home records and ordered new tests and reviewed everything with me extensively. I was struck by his kindness and compassion as well as his interest in my case. We met again before the surgery and I felt very reassured by his intelligence and knowledge about this specialized type of procedure. The surgery was seven and half hours long, shorter than expected because he didn't have to do the commando procedure but did have to replace part of the aorta. I won't lie, the first few days were rough in the ICU but I had almost no pain. The ICU nurses were amazing and took good care of me. I had a few expected complications, but with the nature of my difficult case I expected them.
Dr. Tong is a wonderful, gifted surgeon. If I needed further work I wouldn't hesitate to use him again. His bedside manner is superior and genuine, and he sincerely cares about his patients. He visited me in the ICU after the surgery and once in the step-down, which I wasn't expecting but I think he was concerned and he is a very caring physician.
The combination of surgical skill and knowledge plus compassion make him a truly remarkable surgeon. Thank you Dr. Tong!"
-- Miriam St. Clair, Aortic Valve, Mitral Valve, Tricuspid Valve, Valve Repair, Valve Replacement, 09/19/2022

> See 9 more patient testimonials
My Specialities &
Clinical Interests
My heart surgery specialties include:
Complex cardiac disease
Heart transplantation
Lung transplantation
In addition, I have research and clinical interests specific to:
Clinical outcomes improvement research
Heart failure, heart transplantation and mechanical assist devices
Lung transplantation
Education, Training & Certificates
Dr. Michael Tong, heart surgeon, graduated from McGill University Faculty of Medicine in 2006.
After medical school, Dr. Tong completed a General Surgery Residency at University of Western Ontario in 2006 and a Cardiac Surgery Residency at Western Ontario Hospital in 2012.
Dr. Tong is board-certified by the Royal College of Physicians and Surgeons of Canada in cardiac surgery. Dr. Tong is a Fellow of the Royal College of Physicians and Surgeons of Canada.
Schedule Appointment

with Dr. Michael Tong, MD

To schedule an appointment with Dr. Tong, you can:
Call

(888) 771-3192

right now
Request an appointment by clicking here.
The office of Dr. Tong is located at 9500 Euclid Avenue, Cleveland, OH 44195. To get driving directions to this office, please click the map below.
> Click for driving directions to Dr. Tong's office.
News & Online References Featuring Dr. Michael Tong
Here is the latest news featuring Dr. Michael Tong:
Page last updated: April 17, 2023