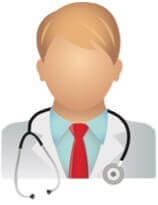 Dr. Kenneth Ashton

,

Heart Surgeon

Glendale, AZ
- Unregistered Surgeon
Patient Recommendations (4)
"Back in 2015 my health had deteriorated and I was hospitalized with severe edema in my entire body. I was also diagnosed with heart failure (diastolic) and mitral valve regurgitation (looking back, I had developing heart failure symptoms more than 20 years prior). At that time I had an excellent cardiologist with a lifetime of experience who helped to manage my condition. Upon moving to Arizona 2 years later I again lucked out when I began seeing my new cardiologist who is long experienced with cardiology and surgery (he taught many top rated cardiologist and surgeons). My condition was worsening and in late 2019 he told me that surgery on my degrading moral valve looked like a certainty sooner than later. Then the devastating covid scenario disrupted everything. Simple tests and procedures in hospitals came to a grinding halt until mid-2022. At that time my cardiologist had me go through an atomic stress test, echocardiogram and another heart cath procedure. The results were that my mitral valve was rapidly deteriorating. My quality of life has diminished greatly and simple quick chores were exhausting. Bottom line… I was a very sick puppy.
My cardiologist said the time had come for surgery to be performed and he was going to contact a renowned Gilbert, Az cardiologist who was very adept at mitral valve clip procedures. An appointment was set in early September. Keep in mind that since my 2015 hospitalization, I consumed any and all information I could get my hands on regarding my condition and now this proposed mitral valve clip procedure. I began my appointment by telling the doctor that I was very knowledgeable about this proposed procedure. While he was happy that I was knowledgeable and excited to get it done asap, I was not a good candidate for this procedure. Color me stunned… I asked why. He said that while I was in serious condition and needed surgery asap, I was simply too young and my physical condition was such that I could easily survive heart valve repair/replacement. Surgeons apparently prefer using the valve clip procedure on patients who are younger (I was 64) and who would probably not survive heart surgery. Longer story shorter, within one hour the cardiologist, his nurse and I were on our way to Chandler Regional Medical Center where we would meet Dr Kenneth Ashton, the person that the cardiologist recommended to take over my case, and conduct a TEER procedure. That test showed the very degraded mitral valve and Dr Ashton agreed that open heart surgery would be the most beneficial. I was fast tracked for additional tests and pre-surgery procedure and assessments and twelve days later I met with Dr Ashton to discuss details of the impending surgery, including whether I wanted a bio or mechanical valve (I chose the bio valve). I was ready to go through the surgery the next day but had to wait another 15 days. In that time I again became very knowledgeable about what would happen to me, including the surgery itself, the anesthesia routine and recovery. I was somewhat anxious about the sternotomy, but Dr Ashton put that concern to rest. Any question or concern I had he answered (no sugar coating). I loved his confident but humble demeanor. Upon arrival at the hospital early on the morning of September 29, and the next couple of hours was a blur. Then I met my surgical nurse (who I dearly love), then Dr Ashton who was cheerful s he asked me if I was ready, then my anesthesiologist who had the exact personality and demeanor I was hoping for. After the perfunctory questions and answers, I asked him if music is played in the operating room. He said that as a matter of fact music would be played. I asked if I had a choice of what would be played. He said of course (that will come in play in a few moments). Left alone for some minutes, I was at peace with my decision (with my brides support) and I was ready and strangely excited for this to happen. I knew that Dr Ashton was one of the top heart surgeons in Arizona. I said a quick silent prayer and then I was wheeled into the very cold operating room (I loved that heated blanket after transfer to the operating table). My anesthesiologist asked me if I was ready to go night-night. I said sure, but can we discuss what music would be played? He said sure, what would you like to hear? He knew what my answer was… nothing. I was out like a light. The next thing I knew was when I briefly woke up in the cardiac icu. Dr Ashton was reportedly in and out to check me in the next two days. After being moved to the cardiac ward, it was then that I was able to talk with Dr Ashton. He told me that he was able to repair the shredded mitral valve and the replacement was unnecessary. I was grateful!
Ok so what do I think about Dr Kenneth Ashton of Chandler, Az? I know he is a God-send. I do not know how the man aspired to be an accomplished thoracic surgeon (heart and lung). I do not know who encouraged, supported and mentored him to be the incredible surgeon that he has been and still is today. He is compassionate, wise and gentle. His smile and words are soothing. Personally, I have always had a terrifying fear of having to go through a cracked chest open heart surgery. I could not fathom having to undergo such a procedure. I can now say that I would give him a blank check to do it again if the need ever arises.
I would encourage anyone that is contemplating open heart surgery and live in the southwest region to seek the services of Dr Ashton. "
Posted by Jerry Stites, Mitral Valve, Valve Repair, Median Sternotomy, 09/29/2022
"Dr Ashton saved my life following endocarditis. He has calming and encouraging manner. Results were nothing short of amazing!"
Posted by Jim Price, Aortic Valve, Valve Repair, Valve Replacement, Median Sternotomy, 12/10/2018
"I cannot say enough good about Dr. Ashton. I chose him after interviewing three top heart surgeons. He is always calm, empathetic, honest and constantly makes you feel comfortable. He has done over 4,500 procedures and has success rates similar to Cleveland Clinic. In June 2013, he performed open heart surgery on me to replace the aortic valve as well as a CABG (by-pass) and a MAZE (to cure arrhythmia). I began to recover very well but by September was losing my breath and strength. After other cardiologists did not diagnose the problem, Dr. Ashton did. My heart had a rare auto-immune reaction and the sac around the heart began to thicken and "squeeze" the heart. In February 2014, Dr. Ashton performed a minimally invasive "pericardial window" procedure to allow the fluids around the heart to drain and saved my life. However, that procedure was no enough remove the thickened sac that was squeezing my heart. I gained over 50 pounds in edema and had over 2 liters of water taken off my left lung 8 times. In November 2014 - in an operation that is estimated to take place in the US less than 30 times a year - Dr. Ashton once again performed open heart surgery and performed a pericardial stripping to carefully remove the remainder of the sac around my heart while leaving the blood vessels and enough tissue to hold the heart in place. While on the table, my cardiac index improved from one to three. I was released from the hospital only two and one-half days after the procedure. He saved my life three times in three increasingly complex operations. He has performed over 4,500 heart procedures and was recently voted the top heart surgeon in Phoenix, Arizona by his peers. His work is beyond comparison, he cares, he explains and spends time to make sure you know what is involved. I would never consider anyone else. "
Posted by Richard Palmer, Aortic Valve, Valve Replacement, Median Sternotomy, Maze Procedure, 07/10/2013
"Dr Ashton is thorough and highly competent. He is kind and attentive, willing to answer any questions. My outcome has been excellent."
Posted by Sherry Stevens, Aortic Valve, Valve Replacement, Mini Sternotomy, 08/12/2013
> About this profile
Thanks to a verified patient recommendation, this surgeon has been included in our Surgeon Finder as an "Unregistered Surgeon". This surgeon does not have any association with this website, its educational efforts or its patient-advocacy initiatives. To see a list of "Registered Surgeons", please
click here.
> Search again