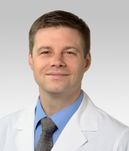 Dr. Jonathan Tomasko
Dr. Jonathan Tomasko

Heart Surgeon

Central Dupage Hospital
25 North Winfield Road
Winfield, IL 60190
About Dr. Jonathan Tomasko,
Heart
Valve

Surgeon

Hello! My name is Dr. Jonathan Tomasko and I am a cardiac surgeon having graduated from Albany Medical College in 2008. I regularly perform surgery at Central Dupage Hospital. Read more...
2 Patient Reviews for
Dr. Tomasko
"Dr Tomasko did an outstanding job on the valve replacement, enabling me to make a rapid recovery. My valve was severely obstructed, requiring extra care and time. He was attentive to my concerns and well being before, during, and after my hospital stay. I liked the way he explained options for replacement and was willing to discuss the problem and the options openly and at my level of understanding. I liked the way he explored my medical history, activities, and past treatment experience to select a treatment plan that fit my life and history. I have full confidence in Dr Tomasko and the cardiac surgery unit of Central Dupage Hospital and would highly recommend both to anyone in need of treatment for a failing heart valve."
-- Warren Montgomery, Aortic Valve, Valve Replacement, 11/12/2018

"Dr. Jonathan Tomasko was my cardiac surgeon at Northwestern, Central Du Page Hospital in Winfield, IL. He was so reassuring to my family and me through out the whole process. His explanation of the surgery and recovery, as well as his reassurance during my hospital stay ensured me that I was doing very well. This gave me great comfort and a roadmap of what I could expect in the weeks to follow. My sincere thanks for all he has done for me."
-- David Rusnok, Aortic Valve, Valve Replacement, 08/13/2018

My Specialities &
Clinical Interests
My heart surgery specialties include:
Aortic valve repair
Mitral valve repair
Transcatheter valve repair
Education, Training & Certificates
Dr. Jonathan Tomasko, heart surgeon, graduated from Albany Medical College in 2008.
After medical school, Dr. Tomasko completed General Surgery and Cardiothoracic Surgery Residencies at Penn State Hershey Medical Center and Northwestern Memorial Hospital.
Dr. Tomasko is board-certified by the American Board of Surgery and has received several awards and acknowledgments during his career including:
* 2009 Kamangar Ethics award * 2011: Penn State Department of Surgery Innovation Award * 2012: Penn State Department of Surgery Education Award * 2014: Alpha Omega Alpha National Medical Honor Society * 2014: Gold Humanism Award * 2014: National Runner up: Jameson L. Chassen MD, FACS Award for Professionalism in General Surgery * 2015: Penn State Department of Surgery Mentorship Award
Schedule Appointment

with Dr. Jonathan Tomasko, MD

To schedule an appointment with Dr. Tomasko, you can:
Call

(630) 426-7203

right now
Request an appointment by clicking here.
The office of Dr. Tomasko is located at 25 North Winfield Road, Winfield, IL 60611. To get driving directions to this office, please click the map below.
> Click for driving directions to Dr. Tomasko's office.
News & Online References Featuring Dr. Jonathan Tomasko
Here is the latest news featuring Dr. Jonathan Tomasko:
Page last updated: July 21, 2021