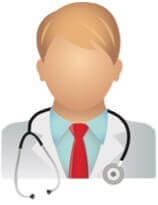 Dr. Hyde Russell

,

Heart Surgeon

Chicago, IL
- Unregistered Surgeon
Patient Recommendations (8)
"From my initial consultation with Dr. Russell, it was clear that he not only understood my condition, but how my procedure was unique, as I'm sure every case is. My degree of aortic valve calcification was exacerbated by the fact I had radiation therapy to the mediastinum 25 years ago to treat Hodgkin's Lymphoma. In addition, my aortic root also needed replacement due to an aneurysm which had developed. (I had an anatomically normal aortic valve, not a bicuspid valve which is frequently seen with my combination of clinical findings.) Finally, I was born with a ventricular-septal defect (VSD) which was never closed. Dr. Russell was confident he could address all three issues, and he did.
I would describe Dr. Russell's bedside manner as concise, efficient and compassionate. He will "tell it like it is," while at the same time, remain mindful of the anxiety frequently experienced by patients and their families.
However, what impressed me the most and what led to my instant rapport and comfort level with Dr. Russell was his calming display of confidence that he was up to the task. His "I will do this for you" attitude as opposed to an "I'll try to do this for you" attitude is commendable.
Dr. Russell's support staff, including Deborah Jefferson, NP, APN in particular, is also wonderful! They make pre-surgical planning, follow-up and communication so professional that it is one less thing patients have to worry about both before and after their procedures."
Posted by Michael Hutton, Aortic Valve, Valve Replacement, Median Sternotomy, Root Replacement, 12/04/2017
"I consider my self blessed By Allah Almighty to have triple by-pass surgery under Dr. Russell . There are some people who are carved out by mother nature to specific jobs / expertise. It is my considered opinion that GOD Almighty "CHISELED" Hyde M Russell in to a perfect DOCTOR - a profession which demands combination of so many aspects of personality traits and in Dr. Russell God Almighty took care of all. His demeanor, conduct and expertise all put together make him a perfect Doctor. My good wishes and prayers go all out for him for successful happy life -Always --Amen"
Posted by Khalid Mahmood, Aortic Valve, 09/14/2015
"Dr. Russell has great bedside manner. He explained to me in detail my options and answered all of my questions. Also, he had great patience with me because I couldn't decide on the type of valve to get.
His team at Northwestern was also great. They saw me every day while I was in and addressed any questions that I may have had."
Posted by George Sirepisios, Aortic Valve, Valve Replacement, Median Sternotomy, Root Replacement, 03/25/2014
"Dr. Russell saved my life when no other doctor could. He gave me the extra care and went out of his way to make sure I was going to be okay. My 3 little boys are extremely touched their mommy is back and feeling good! He has kindness, talent, and a caring nature."
Posted by Darla Greenberg, Aortic Valve, Root Replacement, 11/03/2011
"From my first meeting with Dr. Hyde Russell, he put me at ease. He takes all the time you need and answers all questions you have. He offered me to reach out at a later time -- even if I forgot something. He is very passionate about his work and a genuine, caring doctor. He was sure to visit me in the hospital and followed up to see how I was doing. Follow-up visits were very timely and overall, I would not hesitate to have him operate on me again. This is one talented surgeon who I strongly recommend for any Cardiac patient needing valve surgery."
Posted by Angela Bruszewski, Pulmonary Valve, Tricuspid Valve, Valve Repair, Valve Replacement, Median Sternotomy, Maze Procedure, 03/05/2013
"Dr. Hyde Russell was my surgeon when I had my triscupid valve replaced in 2009 at Northwestern Memorial Hospital (NMH) in Chicago. I am an adult congenital heart patient. That was my 3rd heart surgery; the first was at age 4 in 1951 at Children's Memorial Hospital, Chicago.
Dr Russell is an excellent surgeon and a very good man. His post surgery visits to my hospital room were unlike any I have had as a hospital patient before or since. He came every day, sometimes twice a day, always with a unhurried, pleasant manner. The nurses also loved him because he responded so quickly to calls."
Posted by MJ Sarner, Tricuspid Valve, Valve Replacement, 02/14/2009
"Dr. Hyde Russell really inspires trust. My son just had the surgery, and he kept the family updated during the 7-8 hour procedure. He immediately spoke with us after the surgery and regularly visits my son's room at least 3 times a day. He fixed my son's bicuspid valve and he has made it so Matt will not have any animal or synthetic parts in his body. He fixed his heart. Matt's entire family is sooo incredibly thankful to Dr. Russell and the Ross procedure has done for our 21 year old. Dr. Russell is very passionate about his work, talented, and devoted to his patients. He is someone that is thorough and really inspires trust. I highly recommend him and everyone on his team. You are definitely in good hands with Dr. Russell."
Posted by Harriet Rasmussen, Aortic Valve, Ross Procedure, 08/21/2012
"My experience with Dr. Russell was, in a word, awesome. I had an emergency redo-sternotomy 11/12/2011, and Dr. Russell expertly & clearly explained what happened, answering all of my questions. I am very happy with the result of my surgery. I felt at ease with Dr. Russell from the pre-surgery meeting. He is very personable & discusses options knowledgeably."
Posted by Cort Stevens, Aortic Valve, Valve Replacement, Root Replacement, Maze Procedure, 11/11/2011
> About this profile
Thanks to a verified patient recommendation, this surgeon has been included in our Surgeon Finder as an "Unregistered Surgeon". This surgeon does not have any association with this website, its educational efforts or its patient-advocacy initiatives. To see a list of "Registered Surgeons", please
click here.
> Search again