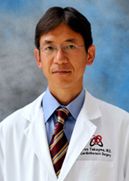 Dr. Hiroo Takayama
Dr. Hiroo Takayama

Heart Surgeon

NewYork-Presbyterian/Columbia University Medical Center
177 Fort Washington Avenue
New York, NY 10032
About Dr. Hiroo Takayama,
Heart
Valve

Surgeon

Hello! My name is Dr. Hiroo Takayama and I am a cardiac surgeon having graduated from University of Tokyo in 1996. To date, I have performed approximately 1,000 cardiac surgeries, of which 500 involved heart valve procedures. I regularly perform surgery at NewYork-Presbyterian/Columbia University Medical Center. Read more...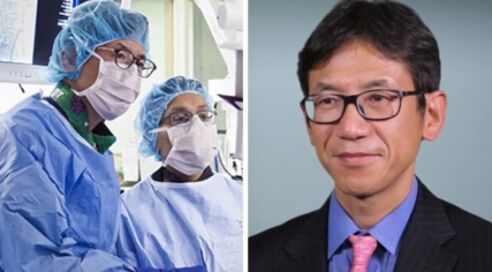 34 Patient Reviews for
Dr. Takayama
"From the moment I was told I would need surgery, Dr. Takayama displayed the utmost confidence in the procedure and its outcome. Everything went just as he explained it would, including my recovery."
-- Mike Cannon, Aortic Valve, Valve Replacement, Root Replacement, 12/05/2018

"Dr. Hiroo Takayama and his team are seamless and extraordinarily well choreographed. Dr. Hiroo is a "patient's surgeon", attentive and personable and excellent in using his team's expertise to deliver the best pre-during-post surgical care. I recall him calling me the weekend before surgery to assure my family and me. For me, he is simply the best. Grateful to have him and his team. "
-- Milano Reyna, Aortic Valve, Tricuspid Valve, Root Replacement, David Procedure, 07/09/2018

> See 32 more patient testimonials
My Specialities &
Clinical Interests
My heart surgery specialties include:
Aortic Surgery
Surgery for Heart Failure
Surgery for Obstructive Hypertrophic Cardiomyopathy
In addition, I have research and clinical interests specific to:
Valve-sparing Aortic Root Surgery
Aortic Valve Repair and Mitral Valve Repair
Heart Failure Surgery, Ventricular Support and Cardiac Transplantation
Education, Training & Certificates
Dr. Hiroo Takayama, heart surgeon, graduated from University of Tokyo in 1996.
Under the direction of Dr. Hiroo Takayama, the Aortic Surgery Program at NewYork-Presbyterian Hospital/Columbia University Medical Center (NYPH/Columbia) includes a multidisciplinary group of doctors dedicated to the medical and surgical management of complex aortic disease.
Dr. Takayama offers expertise in all types of acute and chronic aortic problems including: * Aortic root reconstruction * Valve-sparing aortic root replacement * Aortic valve repair * Thoracic aortic aneurysms * Aortic dissection * Mechanical and biological valve conduits * Minimally invasive methods of aneurysm repair
At NYPH/Columbia's Aortic Surgery Program, we offer cutting-edge surgical care for both elective and emergency aortic procedures. We are actively researching the causes of, and new treatment alternatives for, serious aortic disease. We offer long-term follow up care, particularly for patients with residual dissections or connective tissue disorders.
Schedule Appointment

with Dr. Hiroo Takayama, MD

To schedule an appointment with Dr. Takayama, you can:
Call

(866) 306-8582

right now
Request an appointment by clicking here.
The office of Dr. Takayama is located at 177 Fort Washington Avenue, New York, NY 10032. To get driving directions to this office, please click the map below.
> Click for driving directions to Dr. Takayama's office.
News & Online References Featuring Dr. Hiroo Takayama
Here is the latest news featuring Dr. Hiroo Takayama:
Page last updated: December 1, 2020