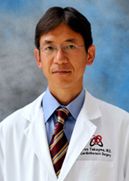 Dr. Hiroo Takayama
Dr. Hiroo Takayama

Heart Surgeon

NewYork-Presbyterian/Columbia University Medical Center
177 Fort Washington Avenue
New York, NY 10032
About Dr. Hiroo Takayama,
Heart
Valve

Surgeon

Hello! My name is Dr. Hiroo Takayama and I am a cardiac surgeon having graduated from University of Tokyo in 1996. To date, I have performed approximately 4,500 cardiac surgeries, of which 2,000 involved heart valve procedures. I regularly perform surgery at NewYork-Presbyterian/Columbia University Medical Center. Read more...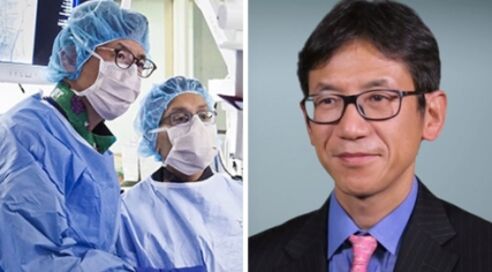 40 Patient Reviews for
Dr. Takayama
"Superb surgeon and so caring. I knew I was in great hands. The staff at Columbia Presbyterian was just superb as well. I highly recommend Dr. Takayama."
-- Lorri Gualtieri, Aortic Valve, Valve Replacement, Root Replacement, 09/15/2022

"Dr. Takayama performed an amazing surgery. He repaired my aortic valve (instead of a replacement) which is a permanent procedure - no synthetic or animal valve.
He is not only one of the best heart surgeon in the world... Dr. Takayama's human qualities are tremendous. He cares about all aspects of the human being.
Also, the ICU team at the Columbia Presbyterian Hospital is a dream. At no time did I feel insecure or scared. Now, 2 months after surgery, I am in cardiac rehab, working out, rowing and walking a few miles!
So, do I recommend Dr. Takayama? Absolutely!!!!"
-- Yves Durif , Aortic Valve, Valve Repair, 01/12/2022

> See 38 more patient testimonials
My Specialities &
Clinical Interests
My heart surgery specialties include:
Minimally Invasive and Endovascular Surgery
Aortic Valve Repair, Aortic Valve Replacement & Mitral Valve Repair
Heart Failure and Obstructive Hypertrophic Cardiomyopathy
In addition, I have research and clinical interests specific to:
Aortic Aneurysm and Bicuspid Aortic Valve
Valve-Sparing Aortic Root & Aortic Dissection
Marfan Syndrome, Heart Failure, Ventricular Support & Heart Transplants
Education, Training & Certificates
Dr. Hiroo Takayama, heart surgeon, graduated from University of Tokyo in 1996.
He then completed a general surgery residency at University of Washington. Following his completion of a cardiothoracic residency program at Columbia Presbyterian, Dr. Takayama joined the faculty at Columbia in 2009, assuming the following roles at present: * Director of Columbia Cardiovascular Institute * Co-Director of Columbia Aortic Center * Co-Director of Columbia Marfan Clinic * Co-Director of Columbia Hypertrophic Cardiomyopathy Center
Under the direction of Dr. Hiroo Takayama, the Columbia Aortic Center Program includes a multidisciplinary group of doctors dedicated to the medical and surgical management of complex aortic disease, offering cutting-edge surgical care for both elective and emergency aortic procedures.
Dr. Takayama and his team are actively researching the causes of, and new treatment alternatives for, serious aortic disease. The Aortic Center offers long-term follow up care, particularly for patients with residual dissections or connective tissue disorders.
Schedule Appointment

with Dr. Hiroo Takayama, MD

To schedule an appointment with Dr. Takayama, you can:
Call

(516) 531-6592

right now
Request an appointment by clicking here.
The office of Dr. Takayama is located at 177 Fort Washington Avenue, New York, NY 10032. To get driving directions to this office, please click the map below.
> Click for driving directions to Dr. Takayama's office.
Watch Educational Video with Dr. Hiroo Takayama
Learn about heart valve surgery from Dr. Takayama in this video:
Surgeon Q&A: Minimally-Invasive Aortic Valve Repair with Dr. Hiroo Takayama
News & Online References Featuring Dr. Hiroo Takayama
Here is the latest news featuring Dr. Hiroo Takayama:
Page last updated: August 16, 2023