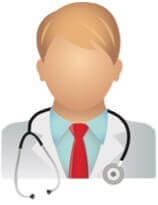 Dr. Federico Milla

,

Heart Surgeon

Atlanta, GA
- Unregistered Surgeon
Patient Recommendations (21)
"Very calm and confident demeanor. Trained under Dr David Adams. Out of the hospital on day 4. So far, so good🤞, Highly recommend!!!!!!"
Posted by Randy Shepherd, Mitral Valve, Valve Repair, Median Sternotomy, 03/03/2017
"Dr. Milla was open and honest about the surgery I was facing especially since it was my second. The first one there were complications but my surgeon took great care and saved my life. Dr. Milla was brought in because I was high risk and complicated. He explained the replacement may or may not work but at that point the risk was the least of my worries. I had a confident and a honest surgeon in Dr. Milla and today I can say after nearly two years I'm still here and doing much better than I was two years ago this time. He's an excellent choice especially if you have a complicated case."
Posted by Teresa Trimble Smith, Tricuspid Valve, Valve Replacement, 09/24/2015
"Dr. Milla and his entire team could not have taken any better care of me, from the initial sit-down conference to explain the films of the trans-esophageal electrocardiogram and the purpose of the surgery, through extensive preop planning and diagnostic studies including cardiac cath to make sure I was a good surgical candidate, then going to the operating room where I was introduced to all the professionals who would care for me there, then the open-heart surgery itself, followed by a stay in the cardiac ICU with later transfer to the "step-down" unit for the rest of my five days in the hospital. Remarkably, the head operating room nurse, Tanya, even paid me a visit on the step-down ward! No one believed my claim of being pain-free postop, but it was absolutely true. Dr. Milla is inherently compassionate and kind, and every member of his team who dealt with me was thoroughly competent and just as attentive to my safety and recovery as he was. After the hospital I spent five days in a rehab unit to give my husband a breather before I came home, and by the end of six weeks I felt better than I'd felt in a very long time.
Piedmont Hospital's Marcus Heart Valve Center is a remarkable addition to the southeast medical scene, and I've already recommended it to friends with heart-valve issues. As to the surgical result, it's four months after the operation and my heart is performing exactly as everyone hoped. I feel very blessed to have been cared for in such a fine facility by an topnotch team of helpers. "
Posted by Betsy White, Mitral Valve, Tricuspid Valve, Valve Repair, Median Sternotomy, Maze Procedure, 08/31/2017
"Dr. Milla was amazing from the moment my husband and I stepped into his office. He took a couple of hours the very first meeting explaining the heart valve and the way it should work. Then, he took his time explaining how my mitral valve did not work!
He was patient and answered every single question we had regarding my upcoming surgery. He is extremely professional, kind and has a wonderful best side manner. He came in to check on me in the hospital and always came in with his calm demeanor and encouraging words. He has a wonderful support staff that was available to answer questions as well. It was a difficult experience to go through, however, Dr. Milla and his staff made it as easy as they could with their caring and supportive attitudes.
Thank you Dr. Milla for your expertise and making my heart better than ever!!!"
Posted by deborah thompson, 07/15/2014
"Dr. Federico Milla performed the surgery with Dr. David Adams (of Mount Sinai Hospital). Together, they were able to completely repair my mitral and tricuspid with impeccable success. "
Posted by Debra Jefferson, Mitral Valve, Tricuspid Valve, Valve Repair, 01/27/2014
"The surgery went well! The staff was outstanding! My recovery is going well!"
Posted by David Burns, Mitral Valve, Valve Repair, 02/04/2014
"Doctor Milla is a very caring, knowledgeable surgeon. He covers everything well. Very informative! "
Posted by Leonard Waugh, Mitral Valve, Valve Repair, 02/06/2014
"Dr. Milla is an excellent and caring surgeon who was complimented by a caring and professional nursing staff at Piedmont Hospital."
Posted by Maurice Houssel, Mitral Valve, Tricuspid Valve, Valve Repair, Valve Replacement, 03/26/2014
"The staff at Piedmont Hospital was without a doubt the best staff that I have ever been associated with. The three surgeons that performed by operation (David Adams, James Kauten and Federico Milla) were beyond words in what they did. They all had a great way of explaining what was going to happen and took time to talk to you as a person. After the surgery Dr Kauten and Milla visited my room every day to check on my progress. I can't say enough about the professionalism and ease at which you could talk to them. They removed the fear and unknown elements from the surgery and made you feel as if it was just another day. The staff at the Cardiac unit at Piedmont that supports these doctors was equally helpful and always available for questions and helped in all of the scheduling task and lining up all of the exams. Truly, a great team and I had great results, 100% success with no complications or issues. Can't say enough good things about the whole experience and all of the persons that made it a success. "
Posted by kenneth wright, Mitral Valve, Valve Repair, 04/14/2014
"My procedure proceeded flawlessly as per the surgeon's plan, no surprises. Dr. Milla fully explained everything beforehand. Results were outstanding, and his bedside manner is very pleasant."
Posted by James Andrews, Mitral Valve, Valve Repair, 02/14/2014
"Dr. Milla provided me a very thorough explanation of the surgery."
Posted by Robert Kerlin, Mitral Valve, Valve Repair, 12/12/2013
"Dr. Milla is a highly skilled surgeon who is open and honest with his patients. His caring attitude can be seen in his eyes and heard in his voice."
Posted by Luther Davis, Aortic Valve, Valve Replacement, 01/28/2014
"Dr. Milla, in my opinion, is the surgical equivalent to a rock star. I have been prepped for many years by excellent cardiology care from Dr. Charles Brown III, so the next step in reparation of my mitral valve prolapse was through examination of my heart condition with 3D ECHO.
The determination made that my condition had advanced as much as should be allowed, Dr. Milla and his staff at Piedmont were very skilled at explaining the procedures and the risks. Theses discussions were carried out with great compassion and knowledge that indeed I, as any patient would be very frightened. They come from a place of understanding how the patient feels when presented with theses possibilities. I decided to lower my head and solider into this surgery.
Just a moment, if I may, to share a word about the Piedmont Heart team. Like Dr. Milla's team, everyone I encountered from pre-op through ICU, into hospital floor care, were outstanding at their job and treated me as if I was someone they knew and cared dearly for. They also understood that one is scared, hurting and confused and they are there for you. From Sean on the transport team making me smile with his quick wit on a trip to X-Ray, to CP Stephen who not only took great care of me on his shifts but would talk baseball with me to relive the tedium. The nursing staffs each shift were knowable of my needs and conditions. A grade "A" team.
My surgery was a success after repairing both my mitral and tricuspid valves, I am home working very hard on my recovery. The post op support is as strong as my care during my stay. My prognosis is great. For those that think maybe I am gushing too much about Dr. Milla, Dr. Brown and their teams, I challenge you to meet them, then work as hard as they do at becoming and continuing to strive to be the model patient. This is the only missing piece. You have to listen and take their advice to have a chance for this kind of experience. Good Luck and Good Health!"
Posted by John Scott, Mitral Valve, Tricuspid Valve, Valve Repair, 02/21/2014
"Dr. Federico Milla was extremely attentive with me in all respects. He was thorough in having all necessary tests administered, studying the results, and at all times consulting with my cardiologist, Dr. Steven Loman.
Along with all these critical issues, he exhibits a warm, kind bedside manner. Although my surgery was serious, Dr. Milla made the experience as manageable as it possibly could be. I am fortunate to have had him as my surgeon."
Posted by Gloria Berger, Mitral Valve, Tricuspid Valve, Valve Repair, Valve Replacement, Maze Procedure, 01/07/2014
"I had very good results. I was in the hospital for six days. I came home with no pain and no shortness of breath. I would strongly recommend Dr. Milla. He's not only a great doctor but a kind and understanding person."
Posted by jane ward, Aortic Valve, Valve Replacement, 12/23/2013
"Dr. Milla is awesome. We had 100% faith in his abilities. His bedside manner is great. He sits down with you and explains surgery options including comparing and contrasting each option. He explains why he believes certain option(s) are better for you. I would recommend any family member or friend to Dr. Milla. We feel so blessed to have found him and his talents."
Posted by Harry Thompson, Mitral Valve, Valve Replacement, 12/23/2013
"Dr. Milla promised to repair my mitral valve. When the surgery turned out to be much more difficult than expected, he kept his promise and repaired the valve."
Posted by Scott Shaw, Mitral Valve, Tricuspid Valve, Valve Repair, 11/11/2013
"Dr. Milla is a superb doctor. He took lots of time with my family explaining to them what was to be done and what to expect. I am one month out now and have had no problems. My strength and energy is returning. I am walking a half mile a day and feeling great.
I went to Dr. Milla yesterday for a post-op follow up and he spent a lot of time with us answering all our questions. He released me to my regular cardiologist so I won't see him any more. From my experience having mitral valve replacement I can highly recommend Dr. Milla with the Piedmont heart group."
Posted by Timothy Beard, Mitral Valve, Valve Replacement, Maze Procedure, 12/16/2013
"Dr. Milla was highly recommended by my cardiologist, Dr. Steven Lowman. Dr. Milla is a Mitral Valve specialist. Fully pleased with his work, his attention to detail prior to surgery, his explanation as to what would take place and what did take place. Excellent surgeon."
Posted by Benny Hurley, Mitral Valve, Valve Repair, 01/20/2014
"My surgery went very well and the after-care provided by Piedmont hospital was excellent!"
Posted by Patsy Willison, Aortic Valve, Mitral Valve, Valve Replacement, 11/20/2013
"Dr. Milla was very thorough, personable and professional. He has a genuine concern for overall well-being of his patients."
Posted by Alvin McPhee, Mitral Valve, Tricuspid Valve, Valve Repair, 12/09/2013
> About this profile
Thanks to a verified patient recommendation, this surgeon has been included in our Surgeon Finder as an "Unregistered Surgeon". This surgeon does not have any association with this website, its educational efforts or its patient-advocacy initiatives. To see a list of "Registered Surgeons", please
click here.
> Search again