Dr. Eric Weiss
Dr. Eric Weiss

Heart Surgeon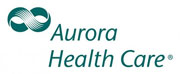 Aurora St. Luke's Medical Center
2901 W. Kinnickinnic River Parkway
Milwaukee, WI 53215
About Dr. Eric Weiss,
Heart
Valve

Surgeon

Hello! My name is Dr. Eric Weiss and I am a cardiac surgeon having graduated from Johns Hopkins University School of Medicine in 2003. To date, I have performed approximately 3,000 cardiac surgeries, of which over 1,500 involved heart valve procedures. I regularly perform surgery at Aurora St. Luke's Medical Center. Read more...

6 Patient Reviews for
Dr. Weiss
"Great surgeon ! Very confident. Healing nicely. Saved my life, very grateful! "
-- Thomas Carlsem, Aortic Valve, Valve Replacement, 12/06/2017

"I am 32 years old. I went from Chicago to Milwaukee specifically to Dr. Weiss for planned minimal invasive surgery, mitral valve repair. Great result! The surgery went excellent, no issues! The side scar is very small and most likely will be almost invisible. Highly recommend! I felt that Dr. Weiss cared for me, scheduled the surgery the day when he could get together his best team. Other doctors can treat you like "another body". Thank you Dr. Weiss! "
-- Serge P., Mitral Valve, Valve Repair, 02/03/2017

> See 4 more patient testimonials
My Specialities &
Clinical Interests
My heart surgery specialties include:
Aortic valve repair and replacement including transcatheter aortic valve replacement (TAVR)
Minimally invasive mitral valve repair surgery including transcatheter mitral valve replacement (TMVR)
Surgery of the thoracic aorta including minimally invasive approaches and aortic root surgery
In addition, I have research and clinical interests specific to:
Aortic valve surgery including minimally invasive and hybrid approaches
Valvular heart disease outcomes
Clinical outcomes, biostatistics and scoring systems in cardiac surgery
Education, Training & Certificates
Dr. Eric Weiss, heart surgeon, graduated from Johns Hopkins University School of Medicine in 2003.
After medical school, Dr. Weiss completed a General Surgery Residency at The Johns Hopkins Department of Surgery in 2006, a Post-Doctoral Research Fellowship at The Johns Hopkins School of Medicine in 2009, a Masters in Public Health at The Johns Hopkins University Bloomberg School of Medicine in 2009, a Cardiothoracic Surgery Residency at NewYork Presbyterian Hospital - Columbia University Medical Center in 2013, an Advanced Fellowship in Mechanical Circulatory Support and Heart Transplantation at NewYork Presbyterian Hospital - Columbia University Medical Center in 2013, and an Advanced Fellowship in Aortic Surgery at the University of Pennsylvania Hospital in 2014.
Dr. Weiss is board-certified in both General Surgery and Cardiothoracic Surgery.
Dr. Weiss is the director of the thoracic aortic program and the surgical co-director of the structural heart/valve program. Both programs provide cutting edge treatments available with some of the best outcomes in the nation.
Schedule Appointment

with Dr. Eric Weiss, MD

To schedule an appointment with Dr. Weiss, you can:
Call

(414) 250-8676

right now
Request an appointment by clicking here.
The office of Dr. Weiss is located at 2901 W. Kinnickinnic River Parkway, Milwaukee, WI 53215. To get driving directions to this office, please click the map below.
> Click for driving directions to Dr. Weiss's office.
News & Online References Featuring Dr. Eric Weiss
Here is the latest news featuring Dr. Eric Weiss:
Page last updated: July 27, 2021