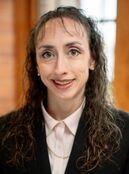 Dr. Elizabeth Stephens
Dr. Elizabeth Stephens

Heart Surgeon

Mayo Clinic Hospital
200 First Street SW
Rochester, MN 55905
About Dr. Elizabeth Stephens,
Heart
Valve

Surgeon

Hello! My name is Dr. Elizabeth Stephens and I am a cardiac surgeon having graduated from Baylor College of Medicine in 2011. Mayo Clinic performs more than 4,500 cardiac surgeries each year. We are experts in treating pediatric, congenital and complex forms of heart valve disease using minimally invasive procedures including transcatheter aortic valve replacement (TAVR) and robotic mitral valve repair. In addition, Mayo Clinic specializes in treating cardiac conditions often related to heart valve disease including atrial fibrillation, coronary artery disease and aortic aneurysms. I regularly perform surgery at hospitals including Mayo Clinic Hospital and Saint Marys Campus. Read more...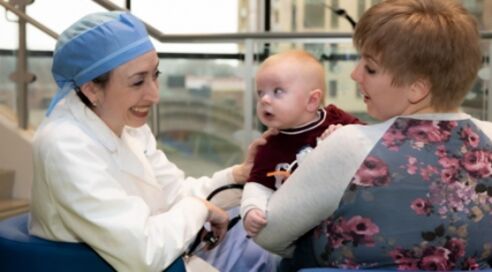 2 Patient Reviews for
Dr. Stephens
"I had a tricuspid valve repair and a PFO closure. Dr. Dearani assisted her. The entire team was at Mayo Clinic incredible.
My journey was long and frustrating before I found the Mayo Clinic. I had been at USCF and Stanford, and my symptoms were not taken seriously - they made me feel like it was all in my head. I had oxygen desaturation, and my heart was moderately enlarged. After years of frustration, I found the Mayo Clinic.
The entire Mayo team changed my life from my initial evaluation by Dr. Heidi. Connolly, who told me I definitely had heart issues, and it was not in my head.
I knew immediately after meeting Dr. Stephen that she would change my life, and she did. I was a 57-year-old athlete who loved outdoor sports and could not ride a bike, run or do what I used to do.
I just had my one-year heart surgery anniversary, and I thank God every day for the team at the Mayo Clinic. My daughter was pregnant at the time of my surgery, and I was hopeful that my surgery would allow me to be healthy enough to stroll my first grand-baby up and down the hills of my neighborhood. I am happy to say I can do that and so much more...
My experience in the hospital, the follow-up, and even beginning cardiac rehab were outstanding. I have my one-year check-up this April. "
-- Leslie Chahin, Tricuspid Valve, Valve Repair, 03/28/2022

"Dr. Stephens did an amazing job explaining what the surgical plan was and answered all our questions. I have never met such a humble surgeon. Dr. Stephens is so genuine, and she cares about the little things. My son really enjoyed talking with her, and she took the time to explain what she had done. That meant so much to all of us."
-- Kayla Hinman, Pulmonary Valve, Valve Replacement, 12/23/2020

My Specialities &
Clinical Interests
My heart surgery specialties include:
Congenital heart disease surgery
Neonatal and pediatric heart surgery
Aortic valve, mitral valve, pulmonary valve and tricuspid valve repair and replacement
In addition, I have research and clinical interests specific to:
Outcomes research in congenital heart disease
Valve repair and semilunar valve interventions in Fontan patients
Mitral cleft surgery
Education, Training & Certificates
Dr. Elizabeth Stephens, heart surgeon, graduated from Baylor College of Medicine in 2011.
After medical school, Dr. Stephens completed a Cardiothoracic Surgery Residency at Columbia University - New York Presbyterian Hospital in 2018. Dr. Stephens furthered her specialty with a Congenital Cardiac Surgery Fellowship at Lurie Children's Hospital / Northwestern University in 2019.
Schedule Appointment

with Dr. Elizabeth Stephens, MD

To schedule an appointment with Dr. Stephens, you can:
Call

(507) 710-3086

right now
Request an appointment by clicking here.
The office of Dr. Stephens is located at 200 First Street SW, Rochester, MN 55905. To get driving directions to this office, please click the map below.
> Click for driving directions to Dr. Stephens's office.
Page last updated: July 20, 2021