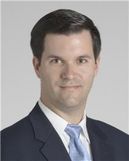 Dr. Edward Soltesz
Dr. Edward Soltesz

Heart Surgeon

Cleveland Clinic
9500 Euclid Avenue
Cleveland, OH 44195
(866) 306-6392
About Dr. Edward Soltesz,
Heart
Valve

Surgeon

Hello! My name is Dr. Edward Soltesz and I am a cardiac surgeon having graduated from Harvard Medical School in 1998. To date, I have performed approximately 3,000 cardiac surgeries, of which 2,200 involved heart valve procedures. I regularly perform surgery at Cleveland Clinic. Read more...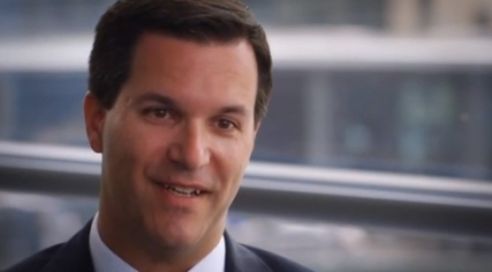 7 Patient Reviews for
Dr. Soltesz
"He explained the procedure and what would take place afterwards as far as blood thinners and the effects that foods with vitamin K have on the medicine. Showed care and concern of my current health situation."
-- Barbara Parker, Aortic Valve, Valve Replacement, 12/06/2018

"I had a extensive surgery with five procedures including a bypass of the circumflex artery, maze procedure on the right and left side, aortic valve replacement with a bovine valve, tricuspid valve repair, left clip of atrial appendage.
This was done January 5th, 2017 (only about 5 months ago). Dr. Soltesz explained everything in detail including the presurgical test results. He was personable and through as well as compassionate. I believe that he has saved my life and my recovery from a difficult major surgery is progressing well."
-- Kevin McManamon , Aortic Valve, Tricuspid Valve, Valve Repair, Valve Replacement, Median Sternotomy, Transcatheter, Maze Procedure, 01/05/2017

> See 5 more patient testimonials
My Specialities &
Clinical Interests
My heart surgery specialties include:
Minimally invasive aortic and mitral valve repair and replacement
Totally thoracoscopic / minimally invasive Maze procedure
Complex re-operative heart valve surgery
In addition, I have research and clinical interests specific to:
Long term valve surgery outcomes
Atrial fibrillation
Nationwide cardiac surgery outcomes
Education, Training & Certificates
Dr. Edward Soltesz, heart surgeon, graduated from Harvard Medical School in 1998.
After medical school, Dr. Soltesz completed a General Surgery Residency in 2005 and a Cardiothoracic Surgery Residency in 2007 at Brigham & Woman's Hospital. In 2007, Dr. Soltesz completed an Aortic Endovascular Surgery Residency at the Cleveland Clinic in 2007. Today, Dr. Soltesz is board certified in Thoracic & Cardiac Surgery and General Surgery.
Schedule Appointment

with Dr. Edward Soltesz, MD

To schedule an appointment with Dr. Soltesz, you can:
Call

(866) 306-6392

right now
Request an appointment by clicking here.
The office of Dr. Soltesz is located at 9500 Euclid Avenue, Cleveland, OH 44195. To get driving directions to this office, please click the map below.
> Click for driving directions to Dr. Soltesz's office.