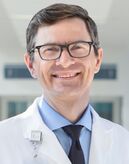 Dr. Arnar Geirsson
Dr. Arnar Geirsson

Heart Surgeon

Yale-New Haven Hospital
330 Cedar Street, Boardman Building 204
New Haven, CT 06510
About Dr. Arnar Geirsson,
Heart
Valve

Surgeon

Hello! My name is Dr. Arnar Geirsson and I am a cardiac surgeon having graduated from University of Iceland Faculty of Medicine in 1997. To date, I have performed approximately 3,500 cardiac surgeries, of which 1,700 involved heart valve procedures. I regularly perform surgery at hospitals including Yale-New Haven Hospital, Bridgeport Hospital, and West Haven VA Hospital. Read more...
3 Patient Reviews for
Dr. Geirsson
"Excellent experience. Dr Geirsson had a great bedside manner. I felt very comfortable at our first meeting. He answered all my questions. All of the doctors and nurses on the Cardiac floor were great!
With regard to my procedure, I had non-invasive Robotic Surgery on Tuesday December 20th and was able to go home 2 days later. After my first night home, I was able to transition to Extra Strength Tylenol, only, for pain management.
It's unbelievable that you can have open heart surgery and be home 2 days later. I feel great and expect to be back to work in less than 2 weeks from my surgery date.
Dr Geirsson is the man! I highly recommend him."
-- Frederick Stevens, Mitral Valve, Valve Repair, Maze Procedure, 12/20/2022

"I was diagnosed with mitral regurgitation many years ago. So, I had been in "watchful waiting" for quite some time. When I became symptomatic with water retention, shortness of breath and fatigue, I knew it was time for surgery. As a 52-year-old single mom of teenage twins, I was nervous. At times, I was terrified. For those reasons, I did A LOT of research about my treatment options. I also met with several doctors.
Thankfully, I connected with Dr. Geirsson at Yale New Haven Hospital. Doctor Geirsson helped me understand the benefits of getting a mitral valve repair (with a ring) compared to a mitral valve replacement. Plus, Dr. Geirsson was the only surgeon in my area who was trained in minimally invasive, robotic-assisted mitral valve repair techniques.
The surgery was a complete success!!! I had very little pain. In fact, I was off pain medications on the third day. I was only in the hospital for four days. I entered the hospital on Tuesday and was discharged on Friday. I was driving just one week after surgery. Most importantly, I feel so much better and I have so much more energy. My family and friends could not believe that I had heart surgery.
Many thanks to Dr. Geirsson and his awesome team at Yale New Haven Hospital!"
-- Faith Maus, Mitral Valve, Valve Repair, Robotic Surgery, 07/19/2022

> See 1 more patient testimonials
My Specialities &
Clinical Interests
My heart surgery specialties include:
Mitral valve repair
Robotic mitral valve surgery
Aortic valve and aneurysm surgery
In addition, I have research and clinical interests specific to:
Outcome research related to cardiac surgery
Translational research focusing on pathogenesis of mitral valve prolapse in mouse models
Education, Training & Certificates
Dr. Arnar Geirsson, heart surgeon, graduated from University of Iceland Faculty of Medicine in 1997.
After medical school, Dr. Geirsson completed a General Surgery Residency at Yale-New Haven Hospital in 2005. He then completed a Cardiothoracic Surgery Residency at Hospital of the University of Pennsylvania in 2007.
Dr. Geirsson is board certified by the American Board of Thoracic Surgery.
Dr. Geirsson and Yale-New Haven Hospital received the Mitral Valve Repair Reference Center Award by the American Heart Association and the Mitral Foundation.
Schedule Appointment

with Dr. Arnar Geirsson, MD

To schedule an appointment with Dr. Geirsson, you can:
Call

(203) 884-7148

right now
Request an appointment by clicking here.
The office of Dr. Geirsson is located at 330 Cedar Street, Boardman Building 204, New Haven, CT 06510. To get driving directions to this office, please click the map below.
> Click for driving directions to Dr. Geirsson's office.
Watch Educational Videos with Dr. Arnar Geirsson
Learn about heart valve surgery from Dr. Geirsson in these videos:
Mitral Valve Repair Insights: Open-Chest Versus Robotic-Surgery with Dr. Arnar Geirsson

Heart Surgeon Spotlight: Arnar Geirsson, MD, FACS, FAHA
News & Online References Featuring Dr. Arnar Geirsson
Here is the latest news featuring Dr. Arnar Geirsson:
Page last updated: December 25, 2022