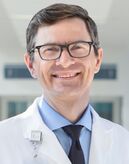 Dr. Arnar Geirsson
Dr. Arnar Geirsson

Heart Surgeon

Yale-New Haven Hospital
330 Cedar Street, Boardman Building 204
New Haven, CT 06510
About Dr. Arnar Geirsson,
Heart
Valve

Surgeon

Hello! My name is Dr. Arnar Geirsson and I am a cardiac surgeon having graduated from University of Iceland Faculty of Medicine in 1997. To date, I have performed approximately 3,500 cardiac surgeries, of which 1,700 involved heart valve procedures. I regularly perform surgery at hospitals including Yale-New Haven Hospital, Bridgeport Hospital, and West Haven VA Hospital. Read more...
2 Patient Reviews for
Dr. Geirsson
"I was diagnosed with mitral regurgitation many years ago. So, I had been in "watchful waiting" for quite some time. When I became symptomatic with water retention, shortness of breath and fatigue, I knew it was time for surgery. As a 52-year-old single mom of teenage twins, I was nervous. At times, I was terrified. For those reasons, I did A LOT of research about my treatment options. I also met with several doctors.
Thankfully, I connected with Dr. Geirsson at Yale New Haven Hospital. Doctor Geirsson helped me understand the benefits of getting a mitral valve repair (with a ring) compared to a mitral valve replacement. Plus, Dr. Geirsson was the only surgeon in my area who was trained in minimally invasive, robotic-assisted mitral valve repair techniques.
The surgery was a complete success!!! I had very little pain. In fact, I was off pain medications on the third day. I was only in the hospital for four days. I entered the hospital on Tuesday and was discharged on Friday. I was driving just one week after surgery. Most importantly, I feel so much better and I have so much more energy. My family and friends could not believe that I had heart surgery.
Many thanks to Dr. Geirsson and his awesome team at Yale New Haven Hospital!"
-- Faith Maus, Mitral Valve, Valve Repair, Robotic Surgery, 07/19/2022

"Dr. Geirsson and his team are outstanding in every aspect of care. From the first appointment, where everything was explained patiently, completely, and compassionately, through the post-surgery appointment, Dr. Geirsson, Yale Hospital, and everyone connected to my care provided the best care possible.
The surgery was a robotic mitral valve repair and involved both leaflets. I was in the hospital for four days and left feeling comfortable and encouraged for a full recovery. Dr. Geirsson communicates very clearly and his nurse, Maureen Legenos, walked me through all of the necessary preparations for the surgery. She returned calls when I had questions and the calls did not end until I was clear on everything I needed to do. I cannot emphasize enough how important this aspect of care was because preparation for surgery is emotionally trying and you want to make sure you do everything right. Maureen was amazing.
Yale Hospital was perfect, even during COVID when everyone was stretched thin. The check in at the hospital was flawless, the pre surgical preparation team kept me calm, comfortable, and informed throughout the waiting for surgery. Every doctor and nurse with whom I connected was personable and caring. Dr. Geirsson's PA was also involved in my care and he, too, was easy to engage and clear and complete with his communication. Dr. Geirsson called my wife immediately after surgery and briefed her on what was done and how things went. Post surgery, the CICU nurses and staff were always there to help and proactive in making sure I was comfortable and making progress to step down to the cardiac care unit. And there, every nurse and assistant was on top of everything a recovering patient could need. From my first walks through discharge, I was well attended, encouraged to progress, and made to feel like the only thing that mattered was my recovery and progress to getting home. I was fortunate that post surgery I did not need narcotic pain killers after my IV's were removed. The pain level was controlled with Tylenol and nothing else. Most importantly, the results of my surgery were outstanding. I recovered well enough to run a 5k within the year (and I had never run before). I had no complications with any aspect of the surgery.
Dr. Geirsson deserves the highest possible recommendation for all heart patients needing a surgeon. He is an outstanding surgeon who produced a great result for me, but more than that, he and his team delivered expert and compassionate care at every turn. I always felt comfortable and well informed during the entire process and was confident that everyone at Yale was invested in my care and well being."
-- Joseph Heinzmann, Mitral Valve, Valve Repair, 01/12/2021

My Specialities &
Clinical Interests
My heart surgery specialties include:
Mitral valve repair
Robotic mitral valve surgery
Aortic valve and aneurysm surgery
In addition, I have research and clinical interests specific to:
Outcome research related to cardiac surgery
Translational research focusing on pathogenesis of mitral valve prolapse in mouse models
Education, Training & Certificates
Dr. Arnar Geirsson, heart surgeon, graduated from University of Iceland Faculty of Medicine in 1997.
After medical school, Dr. Geirsson completed a General Surgery Residency at Yale-New Haven Hospital in 2005. He then completed a Cardiothoracic Surgery Residency at Hospital of the University of Pennsylvania in 2007.
Dr. Geirsson is board certified by the American Board of Thoracic Surgery.
Dr. Geirsson and Yale-New Haven Hospital received the Mitral Valve Repair Reference Center Award by the American Heart Association and the Mitral Foundation.
Schedule Appointment

with Dr. Arnar Geirsson, MD

To schedule an appointment with Dr. Geirsson, you can:
Call

(203) 884-7148

right now
Request an appointment by clicking here.
The office of Dr. Geirsson is located at 330 Cedar Street, Boardman Building 204, New Haven, CT 06510. To get driving directions to this office, please click the map below.
> Click for driving directions to Dr. Geirsson's office.
Watch Educational Videos with Dr. Arnar Geirsson
Learn about heart valve surgery from Dr. Geirsson in these videos:
Mitral Valve Repair Insights: Open-Chest Versus Robotic-Surgery with Dr. Arnar Geirsson

Heart Surgeon Spotlight: Arnar Geirsson, MD, FACS, FAHA
News & Online References Featuring Dr. Arnar Geirsson
Here is the latest news featuring Dr. Arnar Geirsson:
Page last updated: September 20, 2022