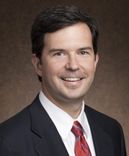 Dr. William Brinkman
Dr. William Brinkman

Heart Surgeon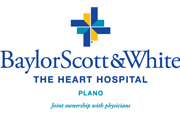 Baylor Scott & White The Heart Hospital - Plano
4708 Alliance Blvd.
Plano, TX 75093
About Dr. William Brinkman,
Heart
Valve

Surgeon

Hello! My name is Dr. William Brinkman and I am a cardiac surgeon having graduated from Emory University School of Medicine in 1996. To date, I have performed approximately 2,000 cardiac surgeries, of which 1,125 involved heart valve procedures. I regularly perform surgery at Baylor Scott & White The Heart Hospital - Plano. Read more...

29 Patient Reviews for
Dr. Brinkman
"Amazing. Nobody wants to have this surgery...but if you find yourself having to have it, try the amazing doctors at Baylor, Scott & White, The Heart Hospital in Plano, TX. I was lucky enough to have Dr. Ryan and Dr. Brinkman do my surgery. Everything went smoothly.
The hospital team is really amazing as well. Instant attention to your needs and they have experience, education and integrate perfectly with the doctors and each other.
It seems this smallish hospital gets more and more acclaim every year. And it deserves it. I felt lucky to have my needs taken care of here. "
-- Richard Williams, Aortic Valve, Valve Replacement, Root Replacement, Maze Procedure, 10/22/2020

"Fantastic Doctor and person. I came through with flying colors."
-- Frank Minden, Aortic Valve, Valve Replacement, 03/24/2020

> See 27 more patient testimonials
My Specialities &
Clinical Interests
My heart surgery specialties include:
Aortic valve repair
Minimally invasive mitral valve repair
Thoracic aortic aneurysm
In addition, I have research and clinical interests specific to:
Bicuspid aortic valve disease
Thoracic aortic aneurysms
Aortic dissection
Education, Training & Certificates
Dr. William Brinkman, heart surgeon, graduated from Emory University School of Medicine in 1996.
I completed my general surgery residency at Emory University, School of Medicine in 2004. After that, I completed my cardiothoracic surgery residency at Brigham & Women's Hospital in 2006. In 2007, I was a fellow of thoracic aortic surgery at the Hospital of the University of Penn in 2007.
I am certified by the American Board of Surgery, the American Board of Thoracic Surgery and the National Board of Medical Examiners.
Since 2008, I have served as the Medical Director at the Cardiopulmonary Research Science and Technology Institute (CRISTI) in Dallas, Texas.
Schedule Appointment

with Dr. William Brinkman, MD

To schedule an appointment with Dr. Brinkman, you can:
Call

(469) 263-1151

right now
Request an appointment by clicking here.
The office of Dr. Brinkman is located at 4708 Alliance Blvd., Plano, TX 75093. To get driving directions to this office, please click the map below.
> Click for driving directions to Dr. Brinkman's office.
News & Online References Featuring Dr. William Brinkman
Here is the latest news featuring Dr. William Brinkman:
Page last updated: July 21, 2021