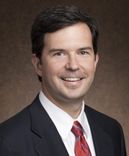 Dr. William Brinkman
Dr. William Brinkman

Heart Surgeon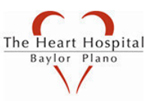 The Heart Hospital Baylor Plano
4716 Alliance Blvd.
Plano, TX 75093
(888) 512-4682
About Dr. William Brinkman,
Heart
Valve

Surgeon

Hello! My name is Dr. William Brinkman and I am a cardiac surgeon having graduated from Emory University School of Medicine in 1996. To date, I have performed approximately 1,000 cardiac surgeries, of which 500 involved heart valve procedures. I regularly perform surgery at hospitals including The Heart Hospital Baylor Plano, Medical Center of Plano, and Medical City Dallas. Read more...

23 Patient Reviews for
Dr. Brinkman
"Everybody I've read anything from or talked to says the same thing, Dr. Brinkman is special, and pretty fantastic. This is an opinion which I, pun intended, whole-heartedly share! He is patient, empathetic, approachable, kind and excellent in his field by all accounts. I would recommend him to my family, if necessary, and would hope to be lucky enough to have him on my side should I ever need any future cardiac surgery. I had an aortic valve replacement and a surgical maze procedure done. It took about four hours and my recovery path seems to be right on target. I found all aspects of my treatment at The Heart Hospital, Plano, TX to be outstanding."
-- Paul Nixon, Aortic Valve, Valve Replacement, Median Sternotomy, Maze Procedure, 11/14/2017

"What a great Doctor and real person. Had no problems with Dr Brinkman. Good bedside manner. Attentive to each one of his patients. Im so HAPPY with Dr. Brinkman, I wanna give him a HUG!!"
-- donna abraham, Aortic Valve, Valve Replacement, 07/18/2017

> See 21 more patient testimonials
My Specialities &
Clinical Interests
My heart surgery specialties include:
Aortic valve repair
Mitral valve repair
Thoracic aortic aneurysm
In addition, I have research and clinical interests specific to:
Bicuspid aortic valve disease
Thoracic aortic aneurysms
Aortic dissection
Education, Training & Certificates
Dr. William Brinkman, heart surgeon, graduated from Emory University School of Medicine in 1996.
I completed my general surgery residency at Emory University, School of Medicine in 2004. After that, I completed my cardiothoracic surgery residency at Brigham & Women's Hospital in 2006. In 2007, I was a fellow of thoracic aortic surgery at the Hospital of the University of Penn in 2007.
I am certified by the American Board of Surgery, the American Board of Thoracic Surgery and the National Board of Medical Examiners.
Since 2008, I have served as the Medical Director at the Cardiopulmonary Research Science and Technology Institute (CRISTI) in Dallas, Texas.
Schedule Appointment

with Dr. Brinkman

To schedule an appointment with Dr. Brinkman, you can:
Call

(888) 512-4682

right now
Request an appointment by clicking here.
The office of Dr. Brinkman is located at 4716 Alliance Blvd., Plano, TX 75093. To get driving directions to this office, please click the map below.
> Click for driving directions to Dr. Brinkman's office.