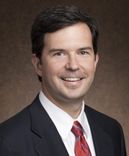 Dr. William Brinkman
Dr. William Brinkman

Heart Surgeon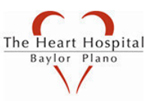 The Heart Hospital Baylor Plano
4716 Alliance Blvd.
Plano, TX 75093
(888) 512-4682
About Dr. William Brinkman,
Heart
Valve

Surgeon

Hello! My name is Dr. William Brinkman and I am a cardiac surgeon having graduated from Emory University School of Medicine in 1996. To date, I have performed approximately 2,000 cardiac surgeries, of which 1,125 involved heart valve procedures. I regularly perform surgery at The Heart Hospital Baylor Plano. Read more...

24 Patient Reviews for
Dr. Brinkman
"Brinkman did a great job. I had minimal pain afterwards. Now, I feel much better than I did before the surgery."
-- Randy Neal, Aortic Valve, Valve Replacement, 08/21/2019

"Dr. Brinkman saved my life. After a CT Heart Scan that showed my ascending aorta was the size of a coke can, Dr. Brinkman made the repair. I can't say enough great things about this surgeon......... He is a very SPECIAL, gifted surgeon and I highly recommend him. The Heart Hospital Baylor Plano is also a special place. Their nurses that are THE BEST.
I feel 100% and have a new lease on life!"
-- Robert Torti, Aortic Valve, Root Replacement, 01/23/2018

> See 22 more patient testimonials
My Specialities &
Clinical Interests
My heart surgery specialties include:
Aortic valve repair
Minimally invasive mitral valve repair
Thoracic aortic aneurysm
In addition, I have research and clinical interests specific to:
Bicuspid aortic valve disease
Thoracic aortic aneurysms
Aortic dissection
Education, Training & Certificates
Dr. William Brinkman, heart surgeon, graduated from Emory University School of Medicine in 1996.
I completed my general surgery residency at Emory University, School of Medicine in 2004. After that, I completed my cardiothoracic surgery residency at Brigham & Women's Hospital in 2006. In 2007, I was a fellow of thoracic aortic surgery at the Hospital of the University of Penn in 2007.
I am certified by the American Board of Surgery, the American Board of Thoracic Surgery and the National Board of Medical Examiners.
Since 2008, I have served as the Medical Director at the Cardiopulmonary Research Science and Technology Institute (CRISTI) in Dallas, Texas.
Schedule Appointment

with Dr. William Brinkman, MD

To schedule an appointment with Dr. Brinkman, you can:
Call

(888) 512-4682

right now
Request an appointment by clicking here.
The office of Dr. Brinkman is located at 4716 Alliance Blvd., Plano, TX 75093. To get driving directions to this office, please click the map below.
> Click for driving directions to Dr. Brinkman's office.