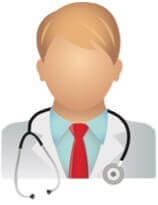 Dr. William Morris Brown

,

Heart Surgeon

Atlanta, GA
- Unregistered Surgeon
Patient Recommendations (5)
"Dr. Brown was very comforting before the surgery, which was very important for me seeing that I was frightened out of my mind. I have 5 children, the baby being 4 years old at the time. All I could think was, "Lord, I don't want to leave them behind!"
Dr. Brown reassured me that things would be alright and that my faith in God would help bring me through the surgery.
So, I recommend Dr. Brown for anyone's surgery and to him, I say, "Thank you!""
Posted by Carol Cooper, Aortic Valve, Valve Repair, 03/20/2013
"I had seen Dr. William Blincoe at Piedmont Heart Institute for over 20 years to watch over my bicuspid aortic valve, and in recent years a ballooning aortic root.
Dr. W Morris Brown did the surgery to replace the valve (with a pig's valve) and the aortic root. I was completely satisfied with Dr. Brown and the several members f his team that I met before and after surgery. He and his team and the Piedmont hospital staff were uniformly great, and very competent from what I observed.
I also have several acquaintances in the cardiac surgeon community in Atlanta; these folks know Dr. Brown and all have high respect for his ability.
I am not prone to effusive compliments. But Dr. Brown did a great job; I enjoyed interacting with him; and based on my 20+ years of experience with them, Piedmont Heart Institute is the best place to fix your heart problems."
Posted by John Koon, Aortic Valve, Valve Replacement, Root Replacement, 05/14/2014
"I wanted to write you a short note about the experience I had there at Piedmont Heart. I have had 2 major surgeries there at Piedmont Heart where I was treated unbelievably well because of Dr. Brown, the surgery teams and nurses and facility at Piedmont.
I had open heart surgery at Piedmont in January 2011 due to major problems with my heart valve and dissected aorta, both ascending and descending. It's really hard to put into words the feeling that I had both times I had surgery at Piedmont Heart. When something like this occurs you feel pretty helpless and scared for yourself and your family that you are not going to make it through it. They were able to put both me and my wife at ease.
My cardiologist in Macon, Ga. recommended Dr. Brown to do any aortic surgeries that I was going to have. He told me that Dr. Brown and his team are the best of the best when it comes to aortic problems, dissections, valve replacement and any other related problems that I was currently having.
So I went to the hospital to have my triple CT scan of the chest, abdomen and pelvis to see what surgery I would need. Once I got these results Dr. Brown said it was very serious and I needed to have a open heart surgery to replace my aortic valve, and replace other parts of my aorta that were seriously damaged from the dissection.
My wife and I were very scared and concerned because 2 years before I had had an emergency surgery in Macon because of an aortic dissection in my chest. I had a slow recovery from that, and if that wasn't bad enough, a month after I went home I collapsed at a function because fluid had built up around my heart. Because of this the blood gathered around my heart and constricted it from beating and I collapsed and was basically dead for 10-12 minutes before I was revived. I recovered from this, but was then told that my valve was leaky and the dissected aorta had grown to a dangerous size. I was told I would need yet more surgery. Needless to say, I was scared.
So when we went to see Dr. Brown and my wife was asking him many questions about the details of my procedure and he was answering each and every question she had in layman's terms and with drawings so we could completely understand what he was going to do. After about an hour of this Lisa said she was still not convinced that he could do the things he was saying he could with success. Finally Dr. Brown put his hands on my wife's shoulders and looked her straight in the eyes and said, 'Lisa I got this'. It was the most incredible feeling of confidence in this man that we both felt at the exact same instant that there was no possible way we would go anywhere else and let any other doctor do this but Morris Brown and Piedmont Heart.
I needed a very complex replacement of all portions of my aorta from the aortic valve all the way down to my stomach. It had to be done in two stages. We did both parts and now I feel great and am exercising 5 days a week.
The entire experience was the best I have ever had medically in my entire life. And I have had had more than 10 surgeries - from rotator cuff to hernia repair in the past decade at different hospitals, so I know what medical care is out there. You would have to get inside my head to truly know how I feel about Dr. Brown and Piedmont Heart. I mean whatever and whenever if he thinks I need anything else, I would let Dr, Brown do it without a second thought. Dr. Brown and Piedmont Heart saved my life and I really mean saved my life. Piedmont Heart and Dr. Brown are the most wonderful hospital and physician team in this entire country and maybe the world as far as I am concerned."
Posted by Jimbo Walker, Aortic Valve, Valve Replacement, 01/11/2011
"Dr. Brown was professional and empathetic. I am happy with the result."
Posted by John Marshall, Aortic Valve, Valve Repair, Valve Replacement, 06/25/2010
"Dr. Brown was exceptional. He explained the process to me in advance, diagram. I felt very confident of his ability. My instincts were right, Dr. Brown and his team were great. "
Posted by Lou Melancon, Aortic Valve, Valve Replacement, 04/07/2011
> About this profile
Thanks to a verified patient recommendation, this surgeon has been included in our Surgeon Finder as an "Unregistered Surgeon". This surgeon does not have any association with this website, its educational efforts or its patient-advocacy initiatives. To see a list of "Registered Surgeons", please
click here.
> Search again