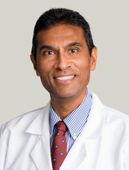 Dr. Valluvan Jeevanandam
Dr. Valluvan Jeevanandam

Heart Surgeon

University of Chicago Medical Center
5841 S. Maryland Ave
Chicago, IL 60637
(888) 615-8027
About Dr. Valluvan Jeevanandam,
Heart
Valve

Surgeon

Hello! My name is Dr. Valluvan Jeevanandam and I am a cardiac surgeon having graduated from Albert Einstein College of Medicine in 1984. To date, I have performed approximately 5,000 cardiac surgeries, of which 2,000 involved heart valve procedures. I regularly perform surgery at University of Chicago Medical Center. Read more...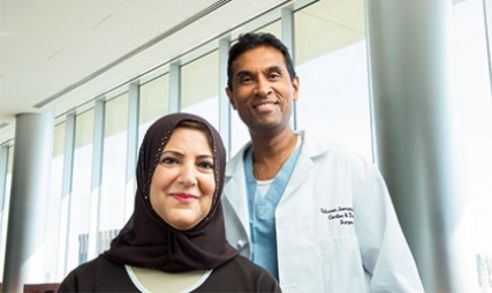 25 Patient Reviews for
Dr. Jeevanandam
"Dr. Jeevanandam is an extremely competent and caring surgeon. He clearly explained the needed procedures, benefits and risks in my surgery. I had complete confidence in him going into surgery. In my recovery, in cardiac intensive care and then cardiac care, I found that he is supported by an equally competent and caring team of physicians, nurses, and other health care specialists. I left the hospital five days after surgery, and have continued to gain endurance and strength every day. I am very grateful for the care he and his "high performing team" provided to me. It is no exaggeration to state that he has extended my life, and I very much appreciate it!"
-- John Furcon, Aortic Valve, Valve Replacement, Median Sternotomy, 04/12/2019

"My Mom was operated on by Dr. Jeevanandum and his team. He is simply amazing. He communicated to me before the surgery was set up and came to talk to me after to let me know it was successful. The team also gives updates during surgery. He also checked on her regularly and am I most grateful for how thorough and knowledgeable he is. He operates on those that other hospitals deem too "high-risk". He credits God and is a brilliant surgeon. I thank God every day he took my Mom's case and is humble, gracious and most of all - simply the best! I can't thank God enough for leading us to Dr. J and for performing the surgery on my Mom."
-- LaDonna Zipprich, Mitral Valve, 11/29/2016

> See 23 more patient testimonials
My Specialities &
Clinical Interests
My heart surgery specialties include:
Minimally invasive heart valve surgery
Re-operative aortic and mitral valve surgery
Mitral valve repair
In addition, I have research and clinical interests specific to:
Concomitant atrial fibrillation and valve surgery
Prevention of kidney dysfunction after heart valve surgery
Education, Training & Certificates
Dr. Valluvan Jeevanandam, heart surgeon, graduated from Albert Einstein College of Medicine in 1984.
Schedule Appointment

with Dr. Valluvan Jeevanandam, MD

To schedule an appointment with Dr. Jeevanandam, you can:
Call

(888) 615-8027

right now
Request an appointment by clicking here.
The office of Dr. Jeevanandam is located at 5841 S. Maryland Ave, Chicago, IL 60637. To get driving directions to this office, please click the map below.
> Click for driving directions to Dr. Jeevanandam's office.
Page last updated: May 6, 2019