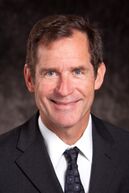 Dr. Thomas Molloy
Dr. Thomas Molloy

Heart Surgeon
Adventist Health Portland
10000 SE Main Street, Suite 365
Portland, OR 97216
About Dr. Thomas Molloy,
Heart
Valve

Surgeon

Hello! My name is Dr. Thomas Molloy and I am a cardiac surgeon having graduated from Dartmouth Medical School in 1981. To date, I have performed approximately 5,000 cardiac surgeries, of which 3,000 involved heart valve procedures. I regularly perform surgery at Adventist Health Portland. Read more...
8 Patient Reviews for
Dr. Molloy

"I would highly recommend Dr. Molloy. He is a good doctor with a great bedside manner."
-- Barbara Wells, Mitral Valve, Valve Repair, Robotic Surgery, 08/30/2011

"Very professional in all respects. My life was in his hands! He saved my Life! Thank You"
-- Steve Raglione, Aortic Valve, Valve Replacement, 03/18/2021

> See 7 more patient testimonials
My Specialities &
Clinical Interests
My heart surgery specialties include:
Minimally invasive and robotic assisted surgery
Aortic and mitral valve surgery; Complex aortic root surgery
Minimally invasive atrial fibrillation ablation surgery
In addition, I have research and clinical interests specific to:
Patient selection for minimally invasive cardiac surgery
Clinical outcomes from atrial fibrillation surgery
Program infrastructure development to optimize outcomes in cardiac surgery
Education, Training & Certificates
Dr. Thomas Molloy, heart surgeon, graduated from Dartmouth Medical School in 1981.
He then completed residencies in General and Cardiothoracic surgery at the University of Arizona in 1990.
Dr. Molloy is board certified in Thoracic Surgery. In addition, Doctor Molloy is a member of the Twenty First Century Cardiothoracic Surgery Society, International Society for Minimally Invasive Cardiac Surgery, The Society of Thoracic Surgeons, and The Western Thoracic Surgical Society.
Currently, Dr. Thomas Molloy is the Medical Director of Northwest Regional Heart & Vascular in Portland, Oregon. In addition, Dr. Molloy is the Director of Robotic Cardiac Surgery at Oregon Health Sciences University.
Schedule Appointment

with Dr. Thomas Molloy, MD

To schedule an appointment with Dr. Molloy, you can:
Call

(503) 241-5348

right now
Request an appointment by clicking here.
The office of Dr. Molloy is located at 10000 SE Main Street, Suite 365, Portland, OR 97216. To get driving directions to this office, please click the map below.
> Click for driving directions to Dr. Molloy's office.
Watch Educational Videos with Dr. Thomas Molloy
Learn about heart valve surgery from Dr. Molloy in these videos:
Dr. Molloy's Patient Success Story: Drew, Robotic Mitral Valve Prolapse

Dr. Molloy's Patient Success Story: Tom Rhodes, Robotic Mitral Valve Repair

Dr. Molloy's Patient Success Story: Virginia, Minimally-Invasive Aortic Valve Repair Patient

Dr. Molloy's Patient Success Story: Gary Schneider, Robotic Heart Surgery
News & Online References Featuring Dr. Thomas Molloy
Here is the latest news featuring Dr. Thomas Molloy:
Page last updated: April 23, 2022