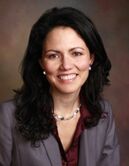 Dr. Renata Ford
Dr. Renata Ford

Heart Surgeon

Methodist, Baptist & Christus Health Systems
6800 IH-10 W Suite 200
San Antonio, TX 78201
About Dr. Renata Ford,
Heart
Valve

Surgeon

Hello! My name is Dr. Renata Ford and I am a cardiac surgeon having graduated from Federal University of Espirito Santo, Brazil in 1994. To date, I have performed approximately 3,450 cardiac surgeries, of which 1,065 involved heart valve procedures. I regularly perform surgery at Methodist, Baptist & Christus Health Systems. Read more...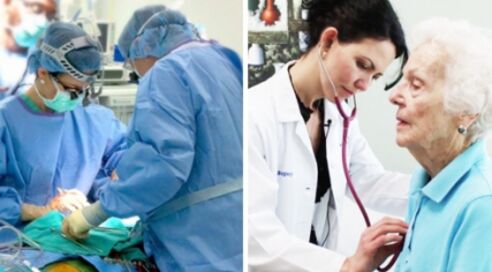 1 Patient Review for
Dr. Ford
"My surgeon, Dr. Renata Ford, was amazing! She has awesome bedside manner and was always willing to explain things so clearly.
She came to visit me three times a day at least and spent time with my wife explaining any issues. Doctor Ford performed robotic surgery and was well respected by staff as well as other surgeons.
I will never forget Dr. Ford's smiling face and passion for cardio-thoracic surgery. Follow up visits were smooth and timely. If you are considering valve surgery she is your "woman"!!!"
-- Gary Sprance, Mitral Valve, Valve Repair, Robotic Surgery, 03/09/2010

My Specialities &
Clinical Interests
My heart surgery specialties include:
Minimally-invasive surgery
Robotic mitral valve repair surgery
Atrial fibrillation using the Maze procedure
In addition, I have research and clinical interests specific to:
Mitral valve reconstruction
Robot-assisted cardiac surgery
Arterial vasospasm
Education, Training & Certificates
Dr. Renata Ford, heart surgeon, graduated from Federal University of Espirito Santo, Brazil in 1994.
After medical school, Dr. Ford completed a General Surgery Residency at Weil Medical College of Cornell University-Lincoln Medical Center in 2002. Then, she completed a Cardiothoracic Surgery Residency at The University of Texas Health Science Center in San Antonio, Texas. Dr. Ford also completed a Robotic Cardiac Surgery Fellowship at East Carolina University in 2010.
Throughout her career, Dr. Ford has received many honors and awards including:
* 1992 - National Center for Research Scholarship: "Identification of treponema pallidum in tissues of autopsy: Gold standard evaluation of macroscopic findings attributed to syphilis in fatal cases of congenital disease," 18-months
* 1993 - Sao Lucas Trauma & Surgical ICU Elective – winner of a state-wide competitive examination for the largest trauma center in the Espirito Santo State
* 1993 - ICU elective at University Hospital of the Federal University of Espirito Santo, School of Medicine: winner of competitive examination – top four PHS 398/2590 (Rev. 11/07)
* 1994 - National Center for Research Scholarship, "Evaluation of the action of propanolol on portal hypertension in the rat model," 12 months
* 1998 - Federal University of Espirito Santo Scholarship: Full-tuition Merit Scholarship
* 1999 - British Journal of Surgery Subscription Award for Outstanding Trainees USA/Canada
* 2006 - Invited Presentation at the Texas Lung Transplant Club: "Double Lung Transplantation via Sternotomy"
* 2006 - Invited Presentation at the 9th annual New Era Cardiac Care: Innovation and Technology Meeting held January 6 – 8, 2006 in Newport Beach, CA.
* 2008 - Honorable Mention for the poster "Impact of Choice of Incision for Double Lung Transplantation" presented by Phillip Whiting at the Medical Student Research Day.
Dr. Ford, who speaks Portuguese, Spanish, French, German and English, is board-certified in General Surgery (2005) and Thoracic Surgery (2007).
Schedule Appointment

with Dr. Renata Ford, MD

To schedule an appointment with Dr. Ford, you can:
Call

(210) 446-5845

right now
Request an appointment by clicking here.
The office of Dr. Ford is located at 6800 IH-10 W Suite 200, San Antonio, TX 78201. To get driving directions to this office, please click the map below.
> Click for driving directions to Dr. Ford's office.
News & Online References Featuring Dr. Renata Ford
Here is the latest news featuring Dr. Renata Ford:
Page last updated: July 30, 2020