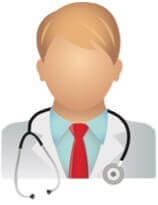 Dr. Prem Shekar

,

Heart Surgeon

Boston, MA
- Unregistered Surgeon
Patient Recommendations (10)
"Excellent surgeon and excellent beside manner. I am an 57 year old female who is healthy and doing well today because of his wonderful expertise. I thank God everyday for placing me in Dr. Shekar's skilled and capable hands. "
Posted by Maryann McCauley, Mitral Valve, Tricuspid Valve, Valve Repair, Median Sternotomy, Maze Procedure, 12/10/2018
"I thought he was great. He was the only surgeon that I interviewed that actually saw me himself and not an NP or PA. He went through my questionnaire one by one with me, showed me echo and explained what he would need to do, when and how. He took as much time as I needed to explain my options on what type of valve to choose. He came to visit me every day in the hospital including that same night around 10 pm! I work with doctors and Chiefs of Surgery don't always do their own rounding, they leave it to their fellows or students. They did come also, but he came just for a few minutes, but still more than most would do. "
Posted by Civita Fahey, Aortic Valve, Valve Replacement, Mini Sternotomy, 04/24/2017
"Dr. Shekar was so calm and patient. He listened thoughtfully and answered all our questions. The nurses all said they would choose Dr.Shekar if they were getting valve replacement surgery. He was awesome!!!"
Posted by Liz Hochberger , Aortic Valve, Valve Replacement, 07/10/2014
"Thoughtful manner with confident attutude. He aswered all questions patiently. After surgery, he talked with my family reassuringly, and visited me for several days. He has much experience and a wide-spread reputation. There were no complications from the surgery, less pain than I expected, and all my subsequent tests show the valves holding up perfectly two years later."
Posted by David Cohen, Aortic Valve, Mitral Valve, Tricuspid Valve, Valve Repair, Valve Replacement, Median Sternotomy, 06/27/2017
"Highly recommend. This was second open heart surgery and there was lots of scar tissue from previous surgery and from Radiation treatments to my aorta. So it was risky. Dr Shekar replaced a failed mitral valve repair with a mechanical valve. His bedside manner and expertise are excellent. Think the surgery went as well as could be expected."
Posted by Marion Antonellis, Mitral Valve, Valve Replacement, 09/14/2016
"I first met with Dr. Prem Shekar in November 2011 to discuss my options for aortic valve replacement. During this visit, he informed me that I actually had two issues that needed to be addressed. The valve needed to be replaced but also I had an aneurysm on my ascending aorta that should be attended to, at the same time. We spent about 45 minutes discussing all options. Dr. Shekar answered all my questions in a most caring manner and addressed my concerns in a very relaxed, professional manner. My girlfriend, who accompanied me, also had questions. We left the meeting completely confident and at ease that Dr.Shekar was the best surgeon and Brigham & Women's was the best hospital. Several weeks later, Dr. Shekar performed the surgery on a Friday -- and I was discharged on Tuesday. One week (to the day!) after surgery, I attended my granddaughter's pre-school graduation. Recovery was smooth without any complications. The incision healed smoothly. The visiting nurses were amazed at how quickly I was recovering. I returned for a follow-up visit with Dr. Shekar after three weeks and was told that I would be 100% shortly and that every part of my recovery was on schedule. I was walking 1 mile every other day 10 days after surgery. I did have two a-fib occurrences 3 weeks apart but they were minor and corrected on their own without any medical intervention. My cardiologist told me that a-fib events are quite common after this type of surgery and usually don't appear after about the 7th week. They haven't. Three months after surgery, I am playing golf again with no restrictions and feel 100% as Dr. Shekar predicted. I absolutely would recommend Dr. Shekar and B&W hospital. And thank you to the whole recovery staff from ICU and nurses from step-down recovery. "
Posted by Val Cyr, Aortic Valve, Valve Replacement, Root Replacement, 05/18/2012
"I can't praise & thank Dr. Prem Shekar enough for being my surgeon for my mitral valve replacement & maze procedure. He worked with Dr. Judith Lin (my hematologist) to plan for blood exchange prior to surgery due to my thalassemia. The outcome could not be better!! He is absolutely the best both in his expertise and bed side manner. I feel like I have hit the jackpot in picking the right person to perform such risky operation. Besides, Dr. Shekar has a good heart. "
Posted by Linda Chang-Wong, Mitral Valve, Valve Replacement, Median Sternotomy, 07/06/2011
"Dr. Shekar was attentive, clear and thoughtful about the issues, less hidebound then some colleagues where practice has progressed (i.e., aspirin rather than warfarin for anti-coagulation after biologic prosthetic, good discussion on valve choices), highly recommend."
Posted by Barry Margolin, Aortic Valve, Mini Sternotomy, 03/14/2011
"Prem has terrific bedside manner. He spends all the time necessary to answer any questions during the first visit and responded in a very timely manner to follow up e-mail questions (many within an hour!). I was at Brigham and Womens for 7 days. 3 weeks post-op I was walking 4 miles per day, 4 weeks post-op 6 miles a day. My incision healed very nicely. Prem and I agreed on the type of valve that I should have (bovine - I'm 61 years old). "
Posted by Paul Smith, Aortic Valve, Valve Replacement, Median Sternotomy, Root Replacement, 05/11/2010
"Dr.Shekar is part of Team Heart at Brigham and Womens Hospital and Harvard Medical I don't think I could have had any better! I had severe aortic stenosis and am recovering beautifully!"
Posted by Nancy Frazee, Aortic Valve, Valve Replacement, 05/27/2009
> About this profile
Thanks to a verified patient recommendation, this surgeon has been included in our Surgeon Finder as an "Unregistered Surgeon". This surgeon does not have any association with this website, its educational efforts or its patient-advocacy initiatives. To see a list of "Registered Surgeons", please
click here.
> Search again