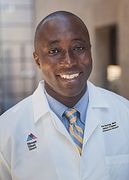 Dr. Percy Boateng
Dr. Percy Boateng

Heart Surgeon

The Mount Sinai Hospital
1190 Fifth Avenue
New York, NY 10029
About Dr. Percy Boateng,
Heart
Valve

Surgeon

Hello! My name is Dr. Percy Boateng and I am a cardiac surgeon having graduated from University of Maryland in 1998. To date, I have performed approximately 2,000 cardiac surgeries, of which 1,200 involved heart valve procedures. I regularly perform surgery at The Mount Sinai Hospital. Read more...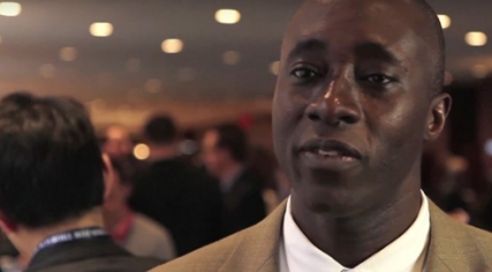 3 Patient Reviews for
Dr. Boateng
"Dr. Boateng from Mt. Sinai in NYC was my "secondary surgeon" for my mitral and tricuspid valve repairs, with severe regurgitation and severe calcification on the mitral valve. My lead surgeon to perform the repair was Dr. David Adams, however Dr. Boateng was the lead surgeon for opening up my chest as well as the closing. The closing is very time consuming and important, given the potential for infections. Dr. Boateng made only a 4-inch incision in my chest (skin) and it has been healing excellently. He came to visit with me and my family and has a very pleasant bedside manner. -- calm, articulate and genuine. #grateful. #passing.it-forward"
-- Dina Elani, Mitral Valve, Tricuspid Valve, Valve Repair, 03/19/2021

"Dr. Boateng and Dr. Adams and all of the Mount Sinai team made a huge difference to my health. Thank you so much, seems that you gave me a second chance to live and function."
-- Christa Studzinski, Mitral Valve, Tricuspid Valve, Valve Repair, Maze Procedure, 08/03/2015

> See 1 more patient testimonials
My Specialities &
Clinical Interests
My heart surgery specialties include:
Mitral valve repair
Coronary revascularization
Aortic valve therapy
In addition, I have research and clinical interests specific to:
Surgical outcomes research
Clinical research
Education, Training & Certificates
Dr. Percy Boateng, heart surgeon, graduated from University of Maryland in 1998.
After medical school, Dr. Boateng completed a General Surgery Residency at the University of Maryland Medical Center in 2003 and a Fellowship of Cardiothoracic Surgery at Hahnemann University Hospital in 2008. Dr. Boateng is board certified in Cardiothoracic Surgery and General Surgery.
Schedule Appointment

with Dr. Percy Boateng, MD

To schedule an appointment with Dr. Boateng, you can:
Call

(516) 271-1822

right now
The office of Dr. Boateng is located at 1190 Fifth Avenue, New York, NY 10029. To get driving directions to this office, please click the map below.
> Click for driving directions to Dr. Boateng's office.
News & Online References Featuring Dr. Percy Boateng
Here is the latest news featuring Dr. Percy Boateng:
Page last updated: July 21, 2021