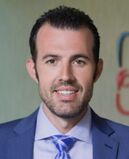 Dr. Patrick Rudersdorf
Dr. Patrick Rudersdorf

Heart Surgeon

St. Anthony Hospital
11700 W. 2nd Place, Suite 280
Lakewood, CO 80228
About Dr. Patrick Rudersdorf,
Heart
Valve

Surgeon

Hello! My name is Dr. Patrick Rudersdorf and I am a cardiac surgeon having graduated from Creighton University Medical School in 2008. To date, I have performed approximately 1,000 cardiac surgeries, of which 500 involved heart valve procedures. I regularly perform surgery at hospitals including St. Anthony Hospital and Penrose Hospital. Read more...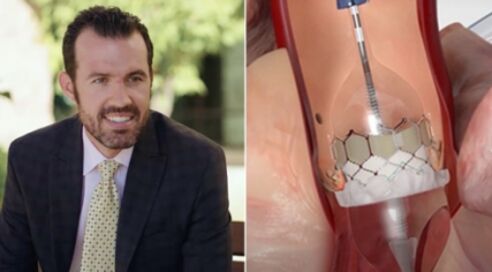 9 Patient Reviews for
Dr. Rudersdorf

"Dr. Rudersdorf saved my life. I felt peace from the moment I met him."
-- April Westbrook, heart valve surgery patient
"If not for Dr. Rudersdorf and his fantastic team at Cardiac and Thoracic Surgery Associates, I might not be here today. Dr. Rudersdorf is a world class surgeon and a magnificent human being, with an utmost standard of excellence. He has performed two highly successful complex open heart surgeries on me, a Bentall, MAZE and atrial septal defect repair in February, 2019 and a mitral valve replacement this past November, 2021. Although both surgeries were elective, they were both lifesaving. I knew the first time I met Dr. Rudersdorf, I was in the hands of the best. He is an excellent doctor, brilliant, funny and kind. His calm, confident demeanor reassured me the first time I met him.
Dr. Rudersdorf uses the most cutting edge surgical techniques (excuse the pun) to provide the most optimal outcome for his patients. In my case, I was able to get back to swimming and racing in the open water 16 weeks after my first surgery, and raced my 12th and 13th Alcatraz swims in 2020 and 2021. At 12 weeks after the last surgery, I'm back in the pool, living my best life!
The CTSA team of Dr. Rudersdorf's physician's assistants, nurses, nurse practitioner, medical assistants, scheduler, and practice manager all worked tirelessly on my cases and follow up care. Each one of them has an individual role as well as working seamlessly together as a team. I am extremely grateful to all of them. With such a high level of adoration and trust, I would not go through a cardiac procedure with anyone else. "
-- Ginger Kiernan, Aortic Valve, Mitral Valve, Valve Replacement, Median Sternotomy, Root Replacement, Maze Procedure, 11/10/2021

> See 8 more patient testimonials
My Specialities &
Clinical Interests
My heart surgery specialties include:
Minimally-invasive cardiac surgery
Aortic valve repair and replacement
Aortic aneurysms and atrial fibrillation (AFib)
In addition, I have research and clinical interests specific to:
Transcatheter aortic valve replacement (TAVR)
Aneurysms of the thoracic aorta
Surgical outcomes of heart valve patients
Education, Training & Certificates
Dr. Patrick Rudersdorf, heart surgeon, graduated from Creighton University Medical School in 2008.
After medical school, Dr. Rudersdorf completed a General Surgery Residency at University of California, Irvine (2008) and a Cardiothoracic Surgery Residency at University of California, Los Angeles (2015).
Dr. Rudersdorf is board-certified by the American Board of Surgery and the American Board of Thoracic Surgery.
In 2018, Dr. Rudersdorf was voted a "Top Doctor" by peers for his pursuit of healthy hearts.
Schedule Appointment

with Dr. Patrick Rudersdorf, MD

To schedule an appointment with Dr. Rudersdorf, you can:
Call

(719) 345-1226

right now
Request an appointment by clicking here.
The office of Dr. Rudersdorf is located at 11700 W. 2nd Place, Suite 280, Lakewood, CO 80228. To get driving directions to this office, please click the map below.
> Click for driving directions to Dr. Rudersdorf's office.
News & Online References Featuring Dr. Patrick Rudersdorf
Here is the latest news featuring Dr. Patrick Rudersdorf:
Page last updated: October 14, 2021