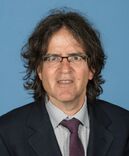 Dr. Niv Ad
Dr. Niv Ad

Heart Surgeon

White Oak Medical Center
11886 Healing Way, Suite 403
Silver Spring, MD 20904
About Dr. Niv Ad,
Heart
Valve

Surgeon

Hello! My name is Dr. Niv Ad and I am a cardiac surgeon having graduated from Sackler School Of Medicine, University of Tel Aviv in 1992. To date, I have performed approximately 3,500 cardiac surgeries, of which over 2,000 involved heart valve procedures. I regularly perform surgery at White Oak Medical Center. Read more...
1 Patient Review for
Dr. Ad
"Dr. Niv Ad was first rate. His minimally invasive procedure for performing the Maze procedure worked perfectly, and I'm completely free of Atrial Fibrillation. Dr. Ad conducts continuing research into the post-op health of all of his the patients for several years after surgery, which shows his intent in perfecting the science of surgery, and ensuring the procedures return long-term positive results. Bedside manner, professionalism, patient follow-up, and attention to detail were all top shelf."
-- Peter Carlson, Aortic Valve, Mini-Thoracotomy / Port Access, Maze Procedure, 11/17/2017

My Specialities &
Clinical Interests
My heart surgery specialties include:
Minimally-invasive mitral valve repair
Atrial Fibrillation using the Maze procedure
Complex valve procedures with or without AFib therapy including multi-valve, redo operations and aortic valve replacement
In addition, I have research and clinical interests specific to:
Atrial fibrillation
Structural heart disease
Quality of care
Education, Training & Certificates
Dr. Niv Ad, heart surgeon, graduated from Sackler School Of Medicine, University of Tel Aviv in 1992.
After medical school, Dr. Ad completed his fellowship in Thoracic & Cardiovascular Surgery at Georgetown Medical Center in Washington, D.C.
Dr. Ad is a leader in minimally invasive-heart valve surgery and other advanced techniques. Most recently, Dr. Ad was the president of the International Society of Minimally-Invasive Cardiothoracic and Vascular Surgery (ISMICS) and the Editor-in-Chief of Innovations: Technology & Techniques in Cardiothoracic and Vascular Surgery.
In addition to being a specialist in aortic and mitral valve surgery, Dr. Ad specializes in the surgical treatment of atrial fibrillation (AFib), an abnormal heart rhythm.
As testament to his dedication of advancing cardiac care, Dr. Ad has published over 175 research articles in peer-reviewed publications. Dr. Ad travels the world lecturing on the science and the treatment of valvular heart disease, AFib and coronary artery disease.
Dr. Ad has also served as the Chair of the Research and Writing Committee of the MCSQI which is the state of Maryland Cardiac Surgery Quality Initiative.
Schedule Appointment

with Dr. Niv Ad, MD

To schedule an appointment with Dr. Ad, you can:
Call

(240) 641-7878

right now
Request an appointment by clicking here.
The office of Dr. Ad is located at 11886 Healing Way, Suite 403, Silver Spring, MD 20904. To get driving directions to this office, please click the map below.
> Click for driving directions to Dr. Ad's office.
News & Online References Featuring Dr. Niv Ad
Here is the latest news featuring Dr. Niv Ad:
Page last updated: July 21, 2021