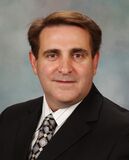 Dr. Kevin Landolfo
Dr. Kevin Landolfo

Heart Surgeon

Mayo Clinic in Florida
4500 San Pablo Rd South
Jacksonville, FL 32224
About Dr. Kevin Landolfo,
Heart
Valve

Surgeon

Hello! My name is Dr. Kevin Landolfo and I am a cardiac surgeon having graduated from University of Manitoba in 1985. To date, I have performed approximately 5,000 cardiac surgeries, of which 1,000 involved heart valve procedures. I regularly perform surgery at Mayo Clinic in Florida. Read more...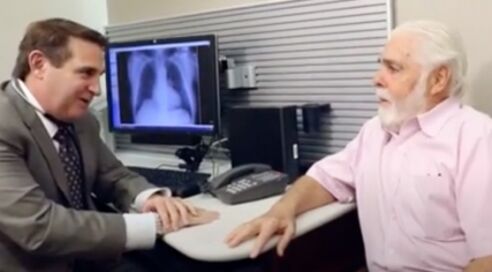 5 Patient Reviews for
Dr. Landolfo

"I'm excited about life after mitral valve repair surgery with Dr. Landolfo at Mayo Clinic. I'm here and I'm healthy. It's just amazing."
-- Virgil Jernigan, heart valve surgery patient
"I got 4 surgical opinions from 4 leading valve surgery hospitals which all no doubt had skills and experience necessary, but Dr. Landolfo was the one, along with the Mayo Clinic team and philosophy, gave me the confidence to proceed - I have no doubt if I would have been at a lesser hospital or stayed local or wouldn't be here today to thank Dr. Landolfo and his team for my health."
-- Jane Van Esen, Mitral Valve, Valve Repair, Median Sternotomy, Maze Procedure, 11/13/2017

> See 4 more patient testimonials
My Specialities &
Clinical Interests
My heart surgery specialties include:
Mitral valve repair and tricuspid valve repair
Mitral valve replacement
Aortic valve replacement
In addition, I have research and clinical interests specific to:
Patient outcomes and quality following cardiac surgery
Advanced surgical treatment for congestive heart failure
Surgical treatment for pulmonary embolic disease
Education, Training & Certificates
Dr. Kevin Landolfo, heart surgeon, graduated from University of Manitoba in 1985.
After medical school, Dr. Landolfo completed a Mixed Surgery Internship in 1986 and a General Surgery Residency in 1992 at the University of Manitoba. Then, Dr. Landolfo completed a Cardiothoracic Fellowship in Cardiothoracic Surgery at Duke University Medical Center in 1994.
Dr. Landolfo is currently board-certified by the American Board of Surgery, the American Board of Thoracic Surgery and the Royal College of Physicians and Surgeons in Canada. Dr. Landolfo has served on the Council Florida Thoracic Cardiovascular Society and the editorial board of the Journal of Thoracic & Cardiovascular Surgery.
Schedule Appointment

with Dr. Kevin Landolfo, MD

To schedule an appointment with Dr. Landolfo, you can:
Call

(904) 569-9893

right now
Request an appointment by clicking here.
The office of Dr. Landolfo is located at 4500 San Pablo Rd South, Jacksonville, FL 32224. To get driving directions to this office, please click the map below.
> Click for driving directions to Dr. Landolfo's office.
News & Online References Featuring Dr. Kevin Landolfo
Here is the latest news featuring Dr. Kevin Landolfo:
Page last updated: July 20, 2021