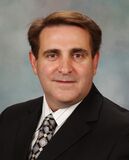 Dr. Kevin Landolfo
Dr. Kevin Landolfo

Heart Surgeon

Mayo Clinic in Florida
4500 San Pablo Rd South
Jacksonville, FL 32224
About Dr. Kevin Landolfo,
Heart
Valve

Surgeon

Hello! My name is Dr. Kevin Landolfo and I am a cardiac surgeon having graduated from University of Manitoba in 1985. To date, I have performed approximately 5,000 cardiac surgeries, of which 1,000 involved heart valve procedures. I regularly perform surgery at Mayo Clinic in Florida. Read more...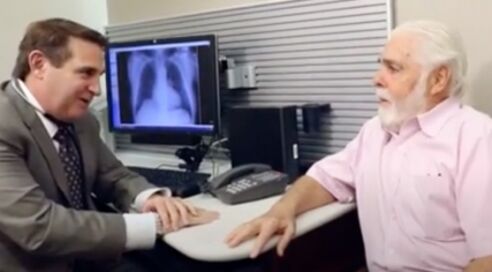 14 Patient Reviews for
Dr. Landolfo

"I'm excited about life after mitral valve repair surgery with Dr. Landolfo at Mayo Clinic. I'm here and I'm healthy. It's just amazing."
-- Virgil Jernigan, heart valve surgery patient
"When I first learned of how involved the surgery was, I turned white. Dr. Landolfo held nothing back during our first consult. "You will be on a bypass machine, your chest will be opened, and a new mechanical valve will be sewn in. Make no mistake this is a major surgery." I was under some crazy false impression he could go in through my leg and I would be home in a couple days. I appreciated the honesty. I do not want a Dr. to put pleasantries first. I only want facts and knowledge. If the Dr. is a nice guy so be it. Dr. Landolfo happens to be a great man who comes across as experienced, confident, and extremely well educated.
My first surgical date was delayed a week. Someone with greater priority was in need. I was cool with that. On a scale - my procedure paled in comparison to some other patients. I was the first surgery scheduled when my day arrived. I hugged my wife goodbye and felt very defeated as I lay down in the surgical bed. As I was being shaved I felt a sense of resignation to whatever unknown was coming. Then I was out. That anesthesiologist snuck one in me good. Looking back I appreciated it. I have no recollection of being injected with anything. I was out like a light.
I woke up to the Dr. asking me to squeeze his hands. I was very thirsty. I was so happy my wife was allowed in to feed me sponges of water as I lay there completely hapless, and weak. There was NO PAIN. None. I was a bit uncomfortable, and felt very tired. Everyone around me paid close attention to me. They even made me laugh. I could not have received a better post op wake-up. So kind of them to let my wife be a part of that. Her presence really put me at ease.
I was hoisted with a crane into a new bed. I could not walk. Then taken to the ICU. The staff there were wonderful. The room was quiet and really comfortable to be in. Still NO PAIN which was amazing. I was in the ICU for 5 days. Evidently there was some difficulty with my surgery where I lost a lot of blood. My wife filled me in several days later. I had crashed. She told me the doctors didn't sleep a wink that night. They were methodical and knew exactly what they were doing. They did not panic when my heart stopped. My wife was nervous, but the attending physicians gave her the confidence she needed to know I would be OK.
I had great difficulty the first few days standing up and taking those first few steps. The staff were wonderful and very professional. I was embarrassed at having to ask for help in going to the bathroom. No one wants to do that. The staff did not make me feel inadequate or a burden. They re-assured me and provided all I needed with as much privacy that was available to be had.
Once I could eat, I was really taken by the quality of the food service. It was fantastic. Whomever runs that kitchen is really good at their job. Everything was great. My first meal was a little light on substance. I ordered two slices of toast with butter. That is all I could handle. The kitchen made it up and brought it up right away. I then worked my way into the Thai food, and other items. The smoothies were especially good.
The person with the hardest job there I think was the respiratory therapist. Boy I didn't like to see them. Not because they were off putting, but because the workout I needed to prevent pneumonia was a hard one. It needed to be done. They made the best of a bad situation. All of them were great.
The in room movies were very helpful. Especially the good internet services. I had my laptop and watched movies, and ran my sleep videos at night. Again NO PAIN. I survived on Tylenol. I was really amazed how little pain I was in for just having been cut open. Really quite impressive. I spoke with as many of the staff as I could. I was struck at how all of them are taken with the abilities of the Mayo Clinic to say yes we can, when other hospitals have said no. There were people from all over with far far greater issues than I was confronting. All of them, and I mean ALL of them were proud to be a part of this MAYO team of miracle workers. It made me feel so very good about the care I was receiving. I enjoyed watching the video documentary of the MAYO clinic as well. Really amazing stuff going on there.
After 10 days, I really wanted to get out of there. I wanted to go home. I had healing to get on top of, and I wanted to be in my own bed. My discharge was fast. I was happy I didn't have to wait around for hours to get things processed. I am now all clear to resume full activities. I follow up with MAYO as directed by my team, and feel wonderful. I cannot express enough how confident I am in the MAYO clinic. I find myself talking about the place to others all the time. Thank you, Thank you, Thank you. "
-- John Mark Reimer, Aortic Valve, Valve Replacement, 03/29/2021

> See 13 more patient testimonials
My Specialities &
Clinical Interests
My heart surgery specialties include:
Mitral valve repair and tricuspid valve repair
Mitral valve replacement
Aortic valve replacement
In addition, I have research and clinical interests specific to:
Patient outcomes and quality following cardiac surgery
Advanced surgical treatment for congestive heart failure
Surgical treatment for pulmonary embolic disease
Education, Training & Certificates
Dr. Kevin Landolfo, heart surgeon, graduated from University of Manitoba in 1985.
After medical school, Dr. Landolfo completed a Mixed Surgery Internship in 1986 and a General Surgery Residency in 1992 at the University of Manitoba. Then, Dr. Landolfo completed a Cardiothoracic Fellowship in Cardiothoracic Surgery at Duke University Medical Center in 1994.
Dr. Landolfo is currently board-certified by the American Board of Surgery, the American Board of Thoracic Surgery and the Royal College of Physicians and Surgeons in Canada. Dr. Landolfo has served on the Council Florida Thoracic Cardiovascular Society and the editorial board of the Journal of Thoracic & Cardiovascular Surgery.
Schedule Appointment

with Dr. Kevin Landolfo, MD

To schedule an appointment with Dr. Landolfo, you can:
Call

(904) 569-9893

right now
Request an appointment by clicking here.
The office of Dr. Landolfo is located at 4500 San Pablo Rd South, Jacksonville, FL 32224. To get driving directions to this office, please click the map below.
> Click for driving directions to Dr. Landolfo's office.
News & Online References Featuring Dr. Kevin Landolfo
Here is the latest news featuring Dr. Kevin Landolfo:
Page last updated: August 23, 2021