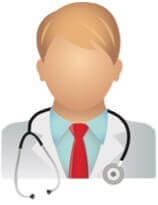 Dr. Joseph Lamelas

,

Heart Surgeon

Miami, FL
- Unregistered Surgeon
Patient Recommendations (17)
"Great communication from start to discharge. Explained everything in detail."
Posted by Ricky Stutts, Aortic Valve, Valve Replacement, Root Replacement, 09/26/2018
"Dr. Lamelas is an outstanding surgeon and my care at the University of Miami Hospital was excellent. His minimally invasive approach was a small incision between the ribs on the right side of the chest. Amazing!"
Posted by John Oliver, Mitral Valve, Tricuspid Valve, Valve Repair, 08/05/2022
"Excellent job replacing both with Hancock valve, plus triple vessels bypass (two of which were mammary). Excellent bedside manner surgical results on heart excellent but kidney function damaged, dehiscence of sternum and pneumonia."
Posted by Morton Gelberd, Aortic Valve, Mitral Valve, Valve Repair, Valve Replacement, Median Sternotomy, 06/07/2016
"I had my mitral valve replaced and tricuspid repaired in the same minimally evasive surgery by Dr. Lamelas of the University of Miami. With in 5 days I went home in excellent condition. He developed the minimally evasive heart surgery procedure and has completed over 7000 of these surgeries as well as 14000 total heart surgeries and has taught over 1000 heart surgeons how to do this procedure. I doubt if you will ever find a better heart surgeon."
Posted by RUSSELL BURDEN, Mitral Valve, Tricuspid Valve, Valve Repair, Valve Replacement, 09/30/2022
"Dr. Lamelas saved my life twice. The first valve replacement was my bicuspid aortic valve. The second was replacing the worn out Mosaic valve I had received 10 years earlier. I can not say enough about Dr. Lamelas and his team. Me, and my family, received the best treatment in South Florida. I truly believe he saved my life, and I recommend him for minimally invasive valve replacements. If you need a surgeon in South Florida, look no further."
Posted by Armando Pulgaron, Aortic Valve, Valve Replacement, 12/04/2015
"Dr Lamelas has a very professional bedside manner, steady hands and a great reputation. He has performed over 17,000 heart operations and did a super job on replacing my fully stenosed aortic valve with a porcine valve. He is all business and one of the finest cardio thoracic surgeons in the world and has taught hundreds of surgeons his minimally invasive technique. Dr Lamelas gave me another 20 years and I'm so fortunate to have been his patient. I recommend him greatly."
Posted by John White, Aortic Valve, Valve Replacement, 01/29/2016
"The best minimally-invasive surgery!"
Posted by Ned Lopez, Aortic Valve, Valve Replacement, Mini Sternotomy, 04/14/2015
"I developed trouble breathing particularly when I was exercising/lifting weights. My primary physician told me I had a heart murmur and sent me to a Cardiologist. The first Cardiologist asked me how long I had smoked. When I indicated to him I didn't smoke, he asked me when I had stopped. When I advised him I had never smoked, or been exposed to respiratory endangering chemicals, he indicated my vitals were all excellent and believed my symptoms were due to aging plus exercising to strenuously, My symptoms worsened to the point that I developed what mimicked COPD. My dad was a smoker and had COPD so I am familiar with the symptoms. So I made an appointment with a Cardiologist (Dr. Pablo Vivas).
When I made him aware I had never smoked, he became concerned and would not let me leave until he performed an ultrasound of the heart. Having performed that test, he immediately scheduled me for a TEE. After performing the TEE he advised me that I was headed for heart failure and that I needed open heart surgery ASAP. He advised me to go see a Heart surgeon immediately, and scheduled me to see Dr. Joseph Lamelas.
Eventually Dr. Lamelas would perform reconstructive surgery on my mitral and tricuspid valve, saving me from valve replacement, and from months of recovery, by using a procedure developed by Dr. Lamelas, minimally invasive heart surgery, wherein he went in through the side of the chest instead of through the sternum. I was in ICU only overnight, and out of the hospital after 1 week. Ironically, I would have been able to go home sooner, but for the fact the lung (which was collapsed so as to allow access to the heart) gave us trouble re-inflating. Within a month I was back to my normal routine, and back to lifting weights within 4 months."
Posted by George Baraque, Mitral Valve, Tricuspid Valve, Valve Repair, 12/20/2016
"Dr Lamelas is the most experienced surgeon worldwide with minimally invasive surgery. He has performed over 14000 heart surgeries. He performed a complex repair of one of my mitral flaps and I was hiking the Texas Hill Country 10 days later. Dr Lamelas is one of the most renowned surgeons specializing in minimally invasive surgery. I highly recommend him! "
Posted by Lynn Neil Wheatcraft, Mitral Valve, Valve Repair, 12/19/2017
"Dr Lamelas is world reknown and he pioneered the minimal invasive surgery for Mitral Valve and trains surgeons all over the world for doing this procedure. He is GREAT! My cardiologist said he did a great job repairing my 2 valves."
Posted by Nancy Landers, Mitral Valve, Tricuspid Valve, Valve Repair, 08/18/2011
"Being born in December, 1966 with surgery February, 1967 to correct coarctation of the aorta and PDA & ASD, going back in to replace my mitral value due to stenosis was going to be difficult. Dr. Lamelas conducted minimally invasive surgery and saved my life. The care I received was exceptional and included his entire team. They were there Christmas Day to check on myself and other recent surgical patients. Also the staff was superb. From the parking attendants, to he orderlies, and nurses -- everyone was kind and caring. "
Posted by Jennifer Cohen-Louth, Mitral Valve, Valve Replacement, Maze Procedure, 12/22/2011
"Dr. Lamelas was outstanding. I recovered very quickly and was back at work in 2 weeks. I have a new found freedom I can now walk without being out of breath. AMAZING!"
Posted by Norman Auerbach, Aortic Valve, Valve Replacement, Median Sternotomy, Maze Procedure, 11/24/2012
"I am not sure that a port access is correct as my surgery was done under my right breast not over it. I have a fairly complex case and was given the commandment of Dr. Joseph Lamelas. What I experienced was excellent as is all of my follow up care. The surgeon and hospital the staff were all very nice caring and he was there with me Christmas eve and Christmas day. Not an intern or a resident but my surgeon as well as other members of his staff. My surgery was not straight forward due to my previous surgery and is considered complex. I cannot say enough about my surgeon or the Hospital and everyone who attended to me. I thank them all for giving me a new chance at life. "
Posted by Jennifer Cohen Louth, Mitral Valve, Valve Replacement, Mini-Thoracotomy / Port Access, Maze Procedure, 12/22/2011
"Dr. Lamelas was highly recommended by my cardiologist as one of the very best heart surgeons in the country, and indeed, he was. I had a pneumonectomy (right lung) 11 years previous and was the first one-lung patient he had. I was very fortunate to have one of the best."
Posted by David Rees, Aortic Valve, Valve Replacement, 02/09/2010
"Very professional attitude, put at ease all the concerns I had. Very good bedside manner and excellent surgical support team"
Posted by Amado Castanon, Mitral Valve, Valve Repair, 04/13/2007
"Dr. Lamelas repaired my mother's mitral valve, which was causing very severe regurgitation. He promised her he would try his best to keep the surgery to a minimally invasive procedure and he was successful at doing so. The incision was done between the ribs on the left hand side. Mom is fully recovered, never feels any palpitations anymore, and her sonograms all look extremely well. "
Posted by Karin Petersen, Mitral Valve, Valve Repair, Maze Procedure, 01/29/2009
"Experience = excellent
Bedside manner = excellent
Result = excellent
Recovery time = way better than expected"
Posted by LINO HO, Aortic Valve, Valve Replacement, Mini Sternotomy, 10/31/2008
> About this profile
Thanks to a verified patient recommendation, this surgeon has been included in our Surgeon Finder as an "Unregistered Surgeon". This surgeon does not have any association with this website, its educational efforts or its patient-advocacy initiatives. To see a list of "Registered Surgeons", please
click here.
> Search again