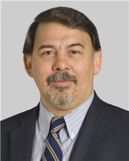 Dr. Jose Navia
Dr. Jose Navia

Heart Surgeon

Cleveland Clinic Florida
2950 Cleveland Clinic Blvd.
Weston, FL 33331
(888) 790-4342
About Dr. Jose Navia,
Heart
Valve

Surgeon

Hello! My name is Dr. Jose Navia and I am a cardiac surgeon having graduated from National University of La Plata in 1984. To date, I have performed approximately 4,000 cardiac surgeries, of which 2,000 involved heart valve procedures. I regularly perform surgery at Cleveland Clinic Florida. Read more...
5 Patient Reviews for
Dr. Navia
"This was my second time around. Very professional. Doing well so far."
-- Michael Wallman, Aortic Valve, Mitral Valve, Valve Replacement, 05/13/2018

"Wonderful.!!!!!"
-- Richard McCloskey, Aortic Valve, Valve Replacement, 08/16/2017

> See 3 more patient testimonials
My Specialities &
Clinical Interests
My heart surgery specialties include:
Minimally invasive and video-assisted cardiac surgery aortic, mitral, and tricuspid valve repair and replacement
Surgical treatment of multivalve endocarditis, aortic valve homograft surgery, and Commando Procedure
Surgery for multiple valve cardiac complex reoperations
In addition, I have research and clinical interests specific to:
Transcatheter mitral and tricuspid valve repair and replacement
Novel annuloplasty rings for functional mitral regurgitation treatment
Aortic and mitral homografts for treatment of complex multivalve endocarditis
Education, Training & Certificates
Dr. Jose Navia, heart surgeon, graduated from National University of La Plata in 1984.
After medical school, Dr. Navia completed a General Surgery Residency at Hospital General de Agudos, Italian Hospital in Buenos Aires in 1989. Dr. Navia then completed a Thoracic Surgery Residency at the Cleveland Clinic in 1996.
Dr. Navia is board-certified in Thoracic & Cardiovascular Surgery and has received many acknowledgements during his career including:
* 2015 - Sones - Favaloro Innovations Award * 2004-2013 - Cleveland Clinic Innovation Award * 1994-1996 - Favaloro International Fellow Award * 1996 - Dr. Charles H. Bryan Clinical Excellence Award from Cleveland Clinic
Schedule Appointment

with Dr. Jose Navia, MD

To schedule an appointment with Dr. Navia, you can:
Call

(888) 790-4342

right now
Request an appointment by clicking here.
The office of Dr. Navia is located at 2950 Cleveland Clinic Blvd., Weston, FL 33331. To get driving directions to this office, please click the map below.
> Click for driving directions to Dr. Navia's office.
Page last updated: April 18, 2019