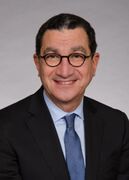 Dr. Gabriel Aldea
Dr. Gabriel Aldea

Heart Surgeon

UW Medicine Heart Institute
Main Hospital, 1959 NE Pacific St.
Seattle, WA 98195
About Dr. Gabriel Aldea,
Heart
Valve

Surgeon

Hello! My name is Dr. Gabriel Aldea and I am a cardiac surgeon having graduated from Columbia University College of Physicians and Surgeons in 1981. To date, I have performed approximately 10,000 cardiac surgeries, of which 5,000 involved heart valve procedures. I regularly perform surgery at UW Medicine Heart Institute. Read more...
4 Patient Reviews for
Dr. Aldea
"Dr. Aldea is a very experienced, kind and caring man. He is head of cardiac surgery at UW Medicine Heart Institute.
He was able to fix the inside of my heart which was much too small, replaced my bicuspid aortic valve with a mechanical valve, and placed a Dacron sleeve on my aorta. He saved my life and now I can exercise. A wonderful man!"
-- Holly Arnold, Aortic Valve, Valve Replacement, Root Replacement, 10/10/2018

"Replaced ascending Aorta and the Aortic root. Dr. Aldea does over 150 of these type of surgeries annually. He was professional, warm, and highly competent.
Dr. Aldea has one of the best survival rates and least complications in the country. Everything is healing beautifully."
-- Mel Bankoff, Aortic Valve, Valve Replacement, 09/19/2018

> See 2 more patient testimonials
My Specialities &
Clinical Interests
My heart surgery specialties include:
Minimally-invasive heart valve surgery
Mitral valve repair
Catheter-based therapies for aortic, mitral and tricuspid valves that require no incision to the patient's chest or ribs
In addition, I have research and clinical interests specific to:
Minimizing morbidity of cardiopulmonary bypass
Atrial fibrillation (irregular heart rhythm) therapy including the Maze procedure
Coronary artery bypass grafts (CABG)
Education, Training & Certificates
Dr. Gabriel Aldea, heart surgeon, graduated from Columbia University College of Physicians and Surgeons in 1981.
After medical school, Dr. Aldea completed a General Surgery Residency at New York Hospital and Fellowships in Cardiothoracic Surgery and Cardiovascular at New York Hospital and the University of California, San Francisco.
Today, Dr. Aldea, MD, FACS, FACC, is the Chief of Cardiac Surgery, the William K. Edmark Professor of Cardiothoracic Surgery, and the Surgical Director of the UW Medicine Heart Institute.
Dr. Aldea is a nationally recognized leader with expertise in cardiac valve replacement and repair, management of aortic aneurysm, as well as catheter-based minimally invasive valve and aortic therapies. He strives to create active partnerships with his patients, families and referring physicians, offering individualized patient-focused therapies that best address specific and complex heart issues.
Based on a broad 25-year experience of caring for patients from the entire Pacific Northwest, coupled with full spectrum of clinical expertise from open surgical to catheter based (minimally invasive) approaches, Dr. Aldea aims to personalize the right therapy for each individual patient so that each patient achieves their fullest recovery and potential.
Dr. Aldea is board-certified by the American Board of Surgery and the American Board of Thoracic Surgery.
Schedule Appointment

with Dr. Gabriel Aldea, MD

To schedule an appointment with Dr. Aldea, you can:
Call

(206) 208-7749

right now
Request an appointment by clicking here.
The office of Dr. Aldea is located at Main Hospital, 1959 NE Pacific St., Seattle, WA 98195. To get driving directions to this office, please click the map below.
> Click for driving directions to Dr. Aldea's office.
News & Online References Featuring Dr. Gabriel Aldea
Here is the latest news featuring Dr. Gabriel Aldea:
Page last updated: May 10, 2022